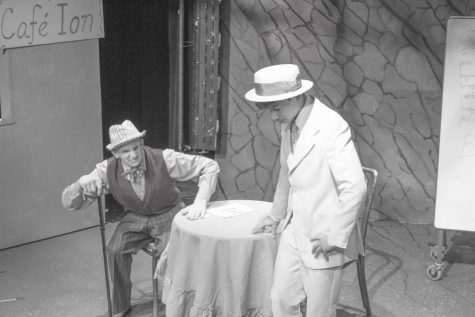 Samuel Keimweiss, Staff Writer
November 9, 2018 • No Comments
A man and a woman sit at a table. They talk to each other and order drinks. Everything seems perfectly fine, but something feels off. Look closer. The man is not a man, but a beast; a rhinoceros. Such is the nature of director...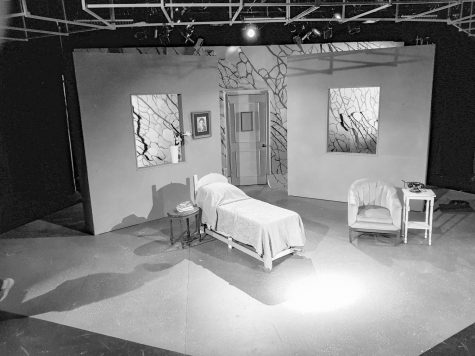 Natalie Sweet, Staff Writer
November 9, 2018 • No Comments
A dark atmosphere permeates the Black Box, actors in ferocious rhinoceros costumes fill the inky, bare set of the production Rhinoceros. Unlike past productions, Rhinoceros uses multi-casting, in which two or more actors...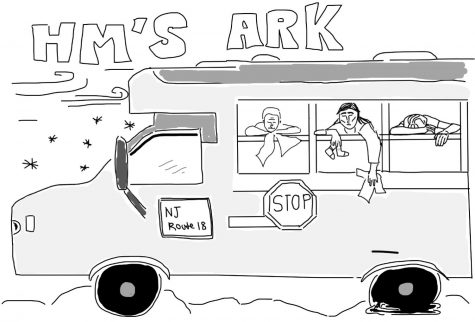 November 30, 2018 • No Comments
Eight people in a school bus. Seven hours for a 40-minute drive. Three intact tires. One journey I'll never forget. 8:01am: I receive an email from Dr. Kelly saying all after school events are canceled,...
November 30, 2018 • No Comments
Over the past couple weeks, we as a board have enjoyed the opportunities we have had to interact with Horace Mann's alumni. Whether it was engaging in a conversation about journalism with Marc Fisher...
November 30, 2018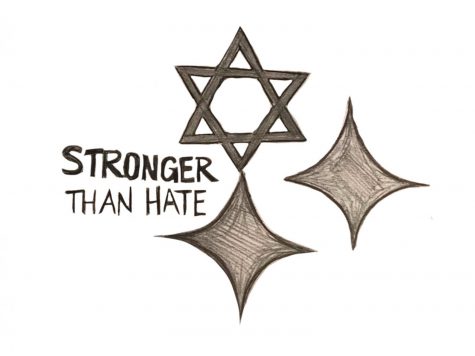 Reflections after the Pittsburgh shooting
November 9, 2018
November 9, 2018