Crotty (11) speaks about mental health at Child Mind Institute Summit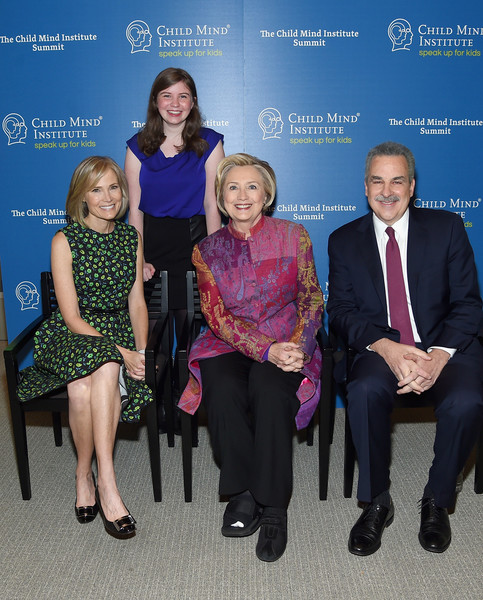 Hang on for a minute...we're trying to find some more stories you might like.
This Monday, Alex Crotty (11) spoke at the State of Child and Adolescent Mind Mental Health Summit before a panel about her experience with depression and being bullied. The panel was composed of former Secretary of State Hillary Clinton and Dean of the Child Mind Institute Harold Koplewicz.
The summit was opened by Dean of USC Annenberg School for Communication and Journalism Willow Bay, who introduced Crotty. After Crotty gave her speech, Bay moderated a panel discussion between Clinton and Koplewizc about children's mental health care.
In her speech, Crotty discussed how after being repeatedly ostracized and attacked at her old school, she felt unable to connect with anyone her age. "I was only twelve years old, and I found myself questioning whether it was worth it to continue living," Crotty said.
Even after switching schools, Crotty remained depressed and turned to her parents and doctor for help, who recommended she see a counselor. On her first visit to the Child Mind Institute (CMI), a national nonprofit dedicated to children's mental health care, Crotty was diagnosed with depression and began receiving therapy. "It's transformed my life for the better," Crotty said.
"I gave the speech because I don't want anyone else to feel like they don't have someone out there listening to them," Crotty said. "I think when I was younger if someone had told me there was a place to get help, I would have listened and taken action sooner."
Crotty's mother, Heather Olson P'19, said Crotty's speech was only two or three minutes long but extremely moving.
"It's very emotional, especially for me as her mother, to relive the pain she went through," Olson said. "It also makes me so incredibly proud of her, not only for having the bravery and wherewithal to recognize it was something bigger than she could manage for herself but for asking for help."
Crotty said both Bay and Clinton complimented her on her work. "That was huge for me," Crotty said. "I kind of froze up. It all feels like a dream, to be perfectly honest."
"Hearing Hillary compliment me really made me realize how far I'd come and how worth it this is," Crotty said. "It made me realize that even though I'm not the absolute best at everything, a lot of people I'm intimidated by couldn't say they've done that."
Crotty wrote the speech entirely by herself and, since there were only 200 people in the room and she had given the speech before during Wellness Week at the school last year, wasn't nervous before speaking. However, Crotty discovered later that 30,000 people had streamed the event online.
"I'm really glad it got out to everybody, and I'm glad I didn't realize how many people it was getting out to at the time," Crotty said.
In the past, Crotty made a video about her experience that was shown at a CMI benefit and gave a speech at a CMI awards ceremony. "That went over really well, so when this event came up they asked if I would be willing to speak," Crotty said.
Crotty said the CMI has transformed her life for the better. "I went in there feeling really miserable and kind of hopeless about my life, and now I'm doing events with Hillary Clinton," Crotty said.