Diversity Council hosts first meeting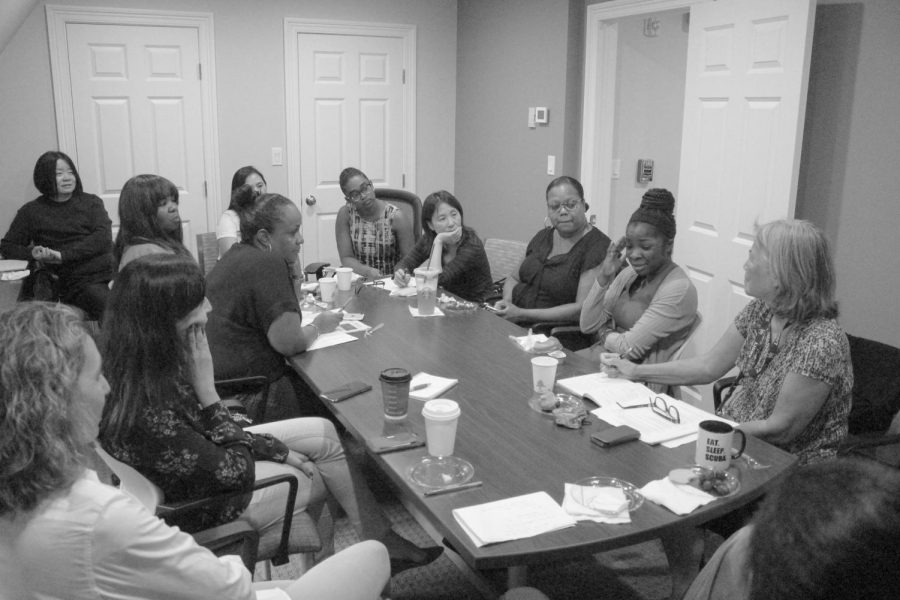 On Thursday morning, the Diversity Council met in the Alumni Development House for a conversation about upcoming Parent Alliance events and to brainstorm Unity Week themes.
"The Parent Alliance groups are spaces where HM parents who self-identify with a specific racial/ethnic identity and their allies can come together for support and community," ICIE Associate Sharina Gordon said.
The Council's goal has been to foster communication between the ICIE, students, parents and alumni, Director of Alumni Relations Kristin Lax said. Additionally, the Council promotes an understanding of diversity in the school community, she said.
The Council is made up of the ICIE Office, Director of Alumni Kristin Lax, alumni of color, and representatives from the six parent alliance groups.
"Through the Council, parents receive support for putting on events, and can collaborate with members of other alliance groups for initiatives," Gordon said.
Understanding what goes on in the other alliance groups allows the CFN to better support the needs of Chinese families at school, Representative of the Chinese Family Network (CFN) Stella Sheng (P'22) said.   
The Council was created two years ago, and this is the group's third breakfast check-in, Zuroski said. The school underwent an accreditation review recently, which deemed that it needed better connections with alumni, and particularly alumni of color, she said.
A group of employees from the New York State Independent School Association carries out the accreditation review every 10 years for independent schools in the state and analyzes aspects of school life like diversity, ICIE Asociate Candice Powell-Caldwell said.
The Council has been a great opportunity to maintain a connection with alumni of color and who identify as LGBTQ+, Gentile said. Conversations through the Council have allowed the ICIE to better understand the experiences of alumni and ensure they understand what happens at school now, he said.
In the past, parents have requested alumni to come back to  the school to give advice to current students about their experiences as a person of color or member of the LGBTQ+ community in high school, college, and post-college life. The Council provides a seamless way to connect these alumni with the student body, Zuroski said.
Anise Charles '13 is one of the alumni representatives in the Council. Alumni of color and LGBTQ+ alumni provide a "unique perspective" for the Council to hear insight into the experiences that these cohorts have in navigating school, Charles said.
"When our alumni are given the opportunity to return to campus and speak candidly about their HM years, as well as their post-HM experiences, they help inform and guide students and their families in meaningful ways," Lax said.