Novick '79 honored at Alumni Dinner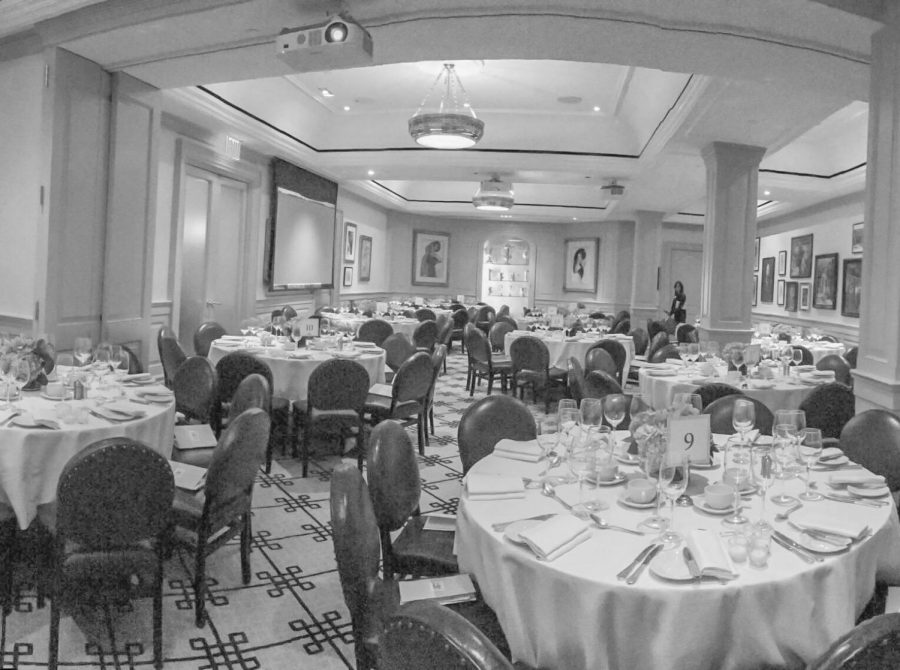 School alumni from across the country gathered at the 21 Club on Tuesday to honor the achievements and career of filmmaker Lynn Novick '79 at the school's annual Distinguished Alumni Dinner.
The dinner was attended by over one hundred alumni from many graduating classes, a large portion of whom were from Novick's year, President of the Alumni Council Samantha J. Brand '01 said.
Novick was honored because she "paved the way for successful women leaders at Horace Mann in one of its first co-educational classes and went on to produce renowned films on many aspects of American history," she said.
The decision to award Novick was made unanimously by the Distinguished Alumni Committee, a sub-committee of the Alumni Council, which votes to confer the award every year, Director of Alumni Relations Kristin Lax said.
The award has historically been presented to alumni of all professions, from judges to composers to scientists and poets, Brand said. Recipients have ranged from Justine Wise Polier '20, the first female Justice of New York, to Grammy-winning violinist Gil Shaham '89 P'21.
"I am humbled to join the ranks of such honorable winners and am forever grateful that the work I have done has been seen as meaningful," Novick said during her acceptance speech.
Novick received the award for her films, which uniquely rely upon testimonials, scholarly perspectives, images, and other media, Head of School Dr. Tom Kelly said.
Novick graduated from Yale University, where she majored in American Studies and established "a strong path for women everywhere and demonstrated the ability to follow her passions," Kelly said.
Novick earned an internship at PBS before going on to work with Ken Burns on films such as Prohibition and The War. "In working through the collaborative process of producing all of my films, Horace Mann was an invaluable asset," Novick said.
During the dinner, Novick previewed a trailer of her newest film, College Behind Bars.
The film tracked the story of the Bard program, a rigorous college prison education program, which educates inmates with classes, debates, and other scholarly events, Lax said.
The film's testimonials described how inmates attempted to learn new skills and knowledge that they could use to obtain employment, help their children, and stay out of prison, Co-Director of the Office for Identity, Culture and Institutional Equity John Gentile said.
"The film is different from my others because it involves the present and very current issues, which I hope will influence its viewers to create change," Novick said. "That is what I hope, in producing all of my films, that viewers want and act to create change in society," she said.
"Ms. Novick is so inspiring for both women and men alike as both a pioneer and a great citizen and continues to influence the history of our school," Director of Alumni Relations Kristen Lax said.