Students engage in Senior Initiative Projects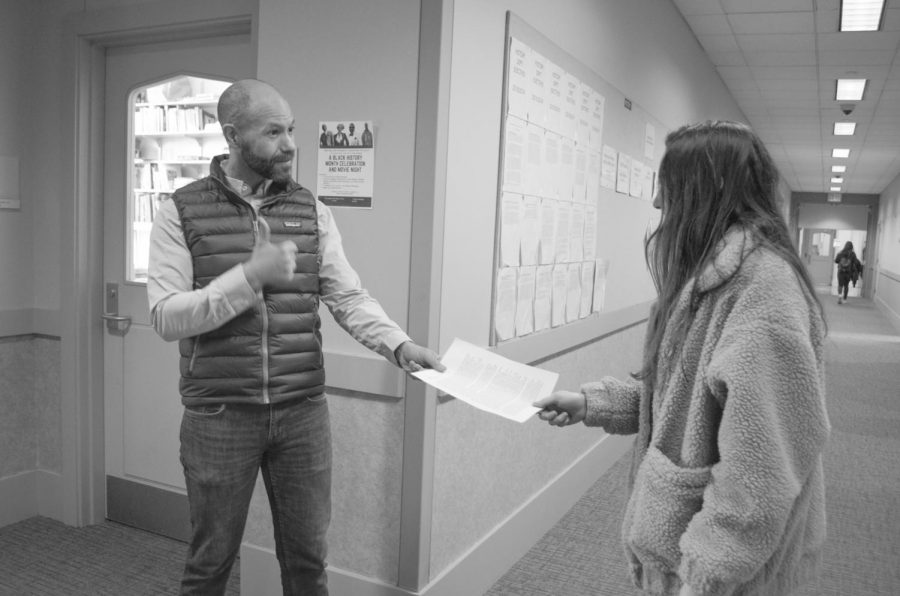 In advance of Friday's application deadline, seniors have begun to plan their Senior Initiative Projects (SIPs) where they can independently explore their interests in hopes of making a lasting impact on the school.
The program offers seniors the opportunity to delve into the fields of their passions and create a unique final product, history teacher and member of the SIP Committee Dr. Kalil Oldham said in a statement to the senior class. "It is organized by a committee of faculty members and mentors that help seniors to research their interests," Oldham said.
Some current seniors are applying to use the project opportunity to make a difference for the school's students for generations to come.
One such student is Noah Goldberg (12), who intends to give students the opportunity to found companies using funding from the Alumni Office, Goldberg said. "I want to leave Horace Mann having created a robust program that continues for many years after me, where students can learn to unlock potential and take initiative," she said.
Benjamin Rosenbaum (12) shared a similar perspective, saying that through his project to produce a play about toxic masculinity, "I hope to start conversations that will be consider well after I leave Horace Mann."
Gavin Delanty (12) also recognized the importance of the project and wants to "discover myself as a writer and learn more about myself" in his poetry-writing project, he said.
"During my time on the committee, I've seen all sorts of projects done, from the creation of films to studies on utopian city design and women's portrayals in Renaissance art," Oldham said in an informational statement. Although seniors have the opportunity to research a project of interest to them, the program is centered around the research process and its culmination, not just the subject matter, he said.
"We organize the program partially so students can experience the process of seeing a research project through and produce a creative product," Dean of the Class of 2019 and member of the SIP Committee Nick Perry said. "The subject matter is important, but only one reason we do the project."
The committee, made up of Oldham, Perry, Dean of the Class of 2020 Stephanie Feigin, and Director of College Counseling Initiatives Beth Pili, reviews applications for projects each year and approves projects that meet the criteria to be considered an SIP.
In order to complete a SIP, seniors first must apply, describing their proposed project as well as their schedule for the fourth-quarter project, and their intended final product, Oldham said.
Students must have a possible final product and presentation and a clear and viable idea in order to take part in the program, Feigin said. Students also request a faculty mentor during the application process, she said.
"After approving each project, we assign students to faculty mentors who will provide guidance, monitor progress, and evaluate submitted work throughout the project," Oldham said. "The purpose of the faculty mentorship piece of the program is to help and advise students through the research and exploration process, which they likely have not done before," he said.
"I think the mentorship aspect of the program will be very helpful to me as I go about completing a type of project I haven't done before," Goldberg said.
The faculty mentors, who review all of the work submitted by students,  are important to the success of students' projects and presentations, Oldham said. "Students submit journals and their progress to mentors weekly, who can make sure that they are on the right track," he said.
After attending many presentations in the past, Feigin has been impressed with the projects that she has seen so far and looks forward to the ones that will occur this year, she said. "The projects are a way for seniors to end their time at HM focusing their attention on a project that is meaningful and pursues the life of the mind."