Inside the Fitness Center: Go behind the scenes of school athletics – Kevin Valluzzi: Maestro of the Fitness Center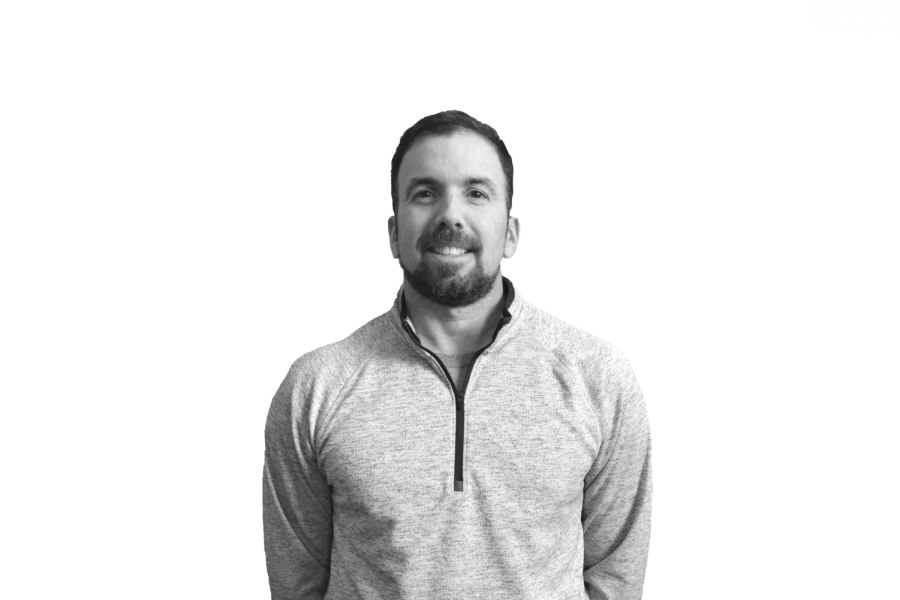 Mazyar Azmi, Staff Writer
May 16, 2019
Since his childhood, Fitness Center Director Kevin Valluzzi has been an avid athlete. 
In high school, he played varsity soccer, basketball, and baseball, he said.
"When I went to college, I had to declare a major, and I knew that I didn't want to sit in a cubicle and work a traditional nine to five job," he said. "When my advisor asked me what I liked to do, I said 'working out,' and that's when I decided to major in exercise physiology."
After graduating from college in 1997, Valluzzi began working at local gyms and eventually opened his own business, he said. During this time, he also completed his first Ironman triathlon, and he has completed five marathons to date. He eventually returned to academia to receive his Master's degree in physical education. Three years ago, he began working as a coach in the fitness center. This school year is his first year of full-time teaching.
Valluzzi said he became a fitness trainer to share his love of fitness with students. Athletics coach Jon Eshoo said Valluzzi has been critical in helping his physical education classes learn how to operate the fitness center machines. Paul Wang (11), a frequent in the Fitness Center, said Valluzzi has a wealth of knowledge.
"He gives me workouts, and he is attentive, welcoming, motivational, and really cares about his students," Wang said.
"He knows how to work every single muscle group and will motivate me to do every last rep," Aidan McAndrew (10) said.
Valluzzi's colleagues and students said they enjoy working with him.
"Every day with working with him is fun," Eshoo said. "We have too many inside jokes to count."
McAndrew and Valluzzi share a love of rap music, McAndrew said. "Sometimes he'll just play a song and tell me to name it and the artist," McAndrew said.
Every time Liam Futterman (10) sees Valluzzi, they start up a conversation about the New York Giants, their favorite football team, Futterman said.
In addition to coaching, Valluzzi comes to school at 7 a.m. every morning to complete a workout before classes begin. Valluzzi, a father, husband, and coach, manages to find time in his busy schedule to work out. "If you want it bad enough, you'll find a way to make it happen," he said.
"[Fitness] is definitely an addiction," Valluzzi said. "After you do it for a while, it tends to become habit. You don't want to stop doing it. But I'm glad that my addiction is something healthy and not self-damaging."