Lauren Kim, Contributing Writer
December 14, 2018 • No Comments
Red Wheelbarrow Day took place last Friday from periods A through H to honor alumni and poet William Carlos Williams. Hosted by the publication Manuscript, which includes "art, poetry, and flash fiction" Managing Editor...
December 14, 2018 • No Comments
Laughter, smiles, and percussion lit up the stage on Tuesday night, as the Steel Drum ensembles' performances filled the cafeteria during the Holiday Concert series with the sound of energetic and rhythmic music. This...
December 14, 2018 • No Comments
I know you've thought it before. "The Community Council (CC) doesn't do anything."  And, while that claim is false (as per the recent Thanksgiving video, Letters to our Heroes, Career Lecture...
Amelia Feiner, Staff Writer
December 14, 2018 • No Comments
How do you stand out? What makes you special? Who do you want to be? These are questions I am beginning to hear over and over again. It's my junior year, and I can feel the college process looming...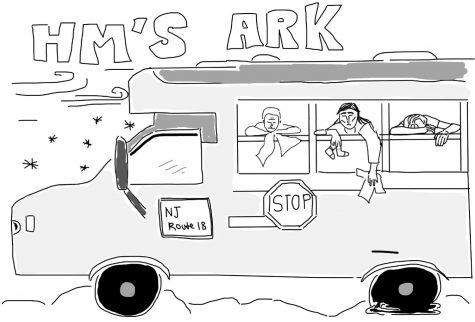 November 30, 2018
Editorial – Alumni Speaker Series
November 30, 2018
November 30, 2018