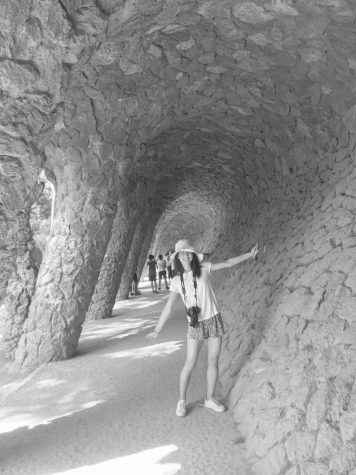 Victor Dimitrov and Abigail Beckler
April 12, 2019 • No Comments
Serving as an online gallery and creative platform, social media allows student artists to share their artwork, ranging from photography, sculpture, ceramics, and illustration. One such artist, Rachel Zhu (10) began to post...
Liliana Greyf, Contributing Writer
March 16, 2019 • No Comments
From acting in productions in Gross to writing plays for the Geffen Playhouse, Playwrite Halley Feiffer '03 possesses a love for the performing arts that extends beyond the Horace Mann Theater Company (HMTC). Having dedicated...
April 12, 2019 • No Comments
Mathabane's autobiography, "Kaffir Boy," which we studied for months under an intense academic lens, materialized into raw emotions that poured out from the author himself during Book Day, a rare...
April 12, 2019 • No Comments
While discussing the anti-Apartheid movement in America during a Book Day workshop, I was confronted with old Record articles documenting protests for our school to divest, or defund companies that traded...
Thinking about separating art from their artists
April 12, 2019
The ultimate sport: Robbins reflects on what frisbee teaches players
April 12, 2019
Money over merit: recruited athlete's perspective on college admission scandal
March 16, 2019