Dr. Schiller plans return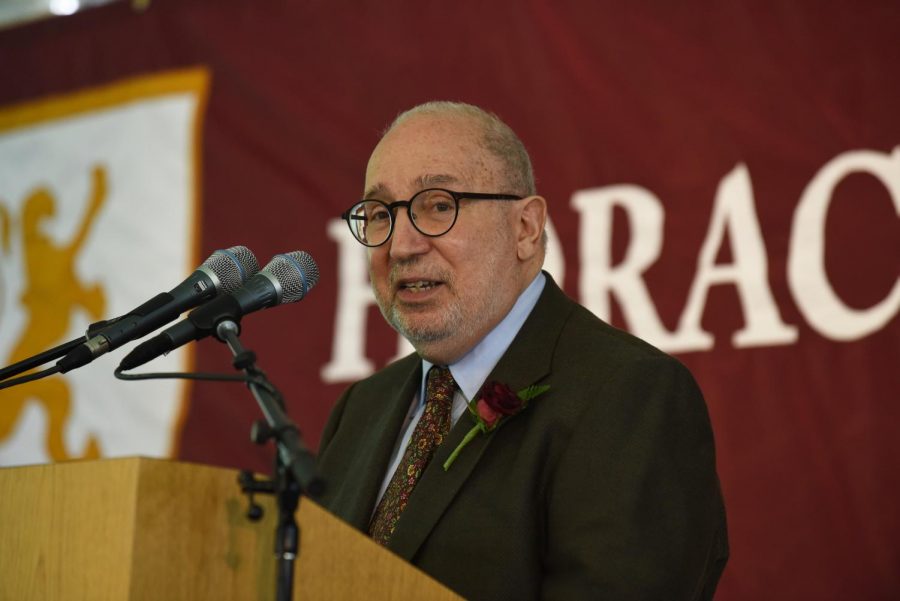 Tenzin Sherpa, Staff Writer
October 20, 2017
Later this year, former Head of the Upper Division Dr. David Schiller will return to the school in order to teach two senior English electives. Although Schiller is unsure what electives he will be teaching, the official courses will be announced later in the year by Head of English Department Vernon Wilson, Schiller said. 
"I believe he's deciding amongst the ones that he has taught before," Upper Division Dean of Faculty Dr. Matthew Wallenfang said. He may choose to teach one section on the Iliad, Wilson said.
Schiller retired from the school at the end of the 2015-16 school year. "As all the division heads know, I've always thought that a graceful exit for a division head would include a return to campus for a year or two in some other capacity, and in service to the school," Head of School Dr. Tom Kelly said.
In the past year or so since retiring, Schiller has been travelling, cooking, exercising through Pilates, seeing his children and grandchildren, and reading a lot, he said.
"I'm coming back because I miss teaching, which is my first love and one of the greatest pleasures of my life," Schiller said.
He expressed wanting to come back and teach during the summer, Wilson said. Teaching senior electives is the most convenient and easiest way for the department to bring him back, he said.
Kelly was not surprised to hear that Dr. Schiller had an interest in teaching a course or two, he said.
"After consulting with Dr. Levenstein and Mr. Wilson, we were able to honor Dr. Schiller's request by having him return to teach two electives in the UD English Department." Kelly said.
Schiller will not be returning in an administrative capacity, Wallenfang said. "Schiller is coming back as a teacher and a member of the English department," he said.
Although he will be a part of this department, there is no room in their offices to accommodate Schiller, and his desk will be in the tutoring office, Wilson said.
"We have yet to see how the dynamic will change, but since we will have different roles, so it would be natural for the dynamic to be different," Levenstein said.
"There is very little Dr. Schiller can't teach given his tenure within the discipline and his expertise as a teacher," Kelly said.