Members of Girls Varsity Volleyball support Chichi Ikwuazom '16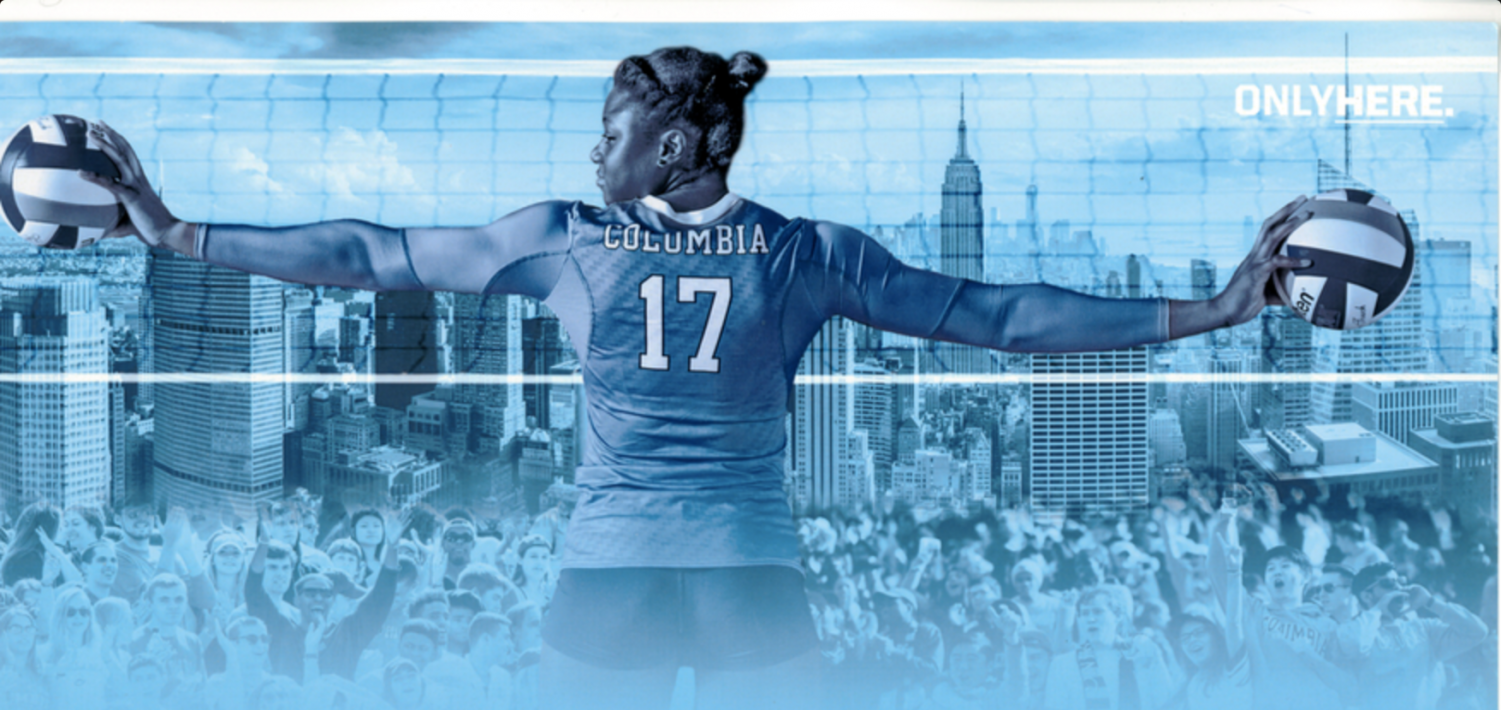 Last Friday, roughly 65 members of the school community attended Columbia University's volleyball match against Brown, where they met alumna Chibuzo "ChiChi" Ikwuazom '16. Members of all levels of the volleyball program, ranging from the seventh-grade team to the Varsity team, were at the match.
Columbia dominated Brown throughout the entire match, despite having lost to Brown earlier in the season, Gabby Fischberg (9) said.
"Overall the team played really well against Brown." Ikwuazom said.
Current varsity player Destiny Wright-Butler (11) commented on Ikwuazom's style of play.
"She's a very vocal player, which is good for volleyball and any team. She is also able to terminate the ball and get the point every time she gets a set," Wright-Butler said.
"She played amazingly. ChiChi made some amazing spikes as a middle blocker. It was so exhilarating to see her play because
of how powerful and well she could spike the ball," Fischberg said.
Ikwuazom has the best attacking percentage on the team with .387 and is also leading the team in total blocks with 110 on the season. She even has a couple digs which is not common for middle blockers.
While Ikwuazom maintained her focus during the match, immediately following, she came out to interact with the group, Jason Torres, who was Girls Varsity Volleyball Coach when Ikwuazom still attended the school, said.
"I talked to, caught up with, and took pictures with many of the people from the HM group. It was nice to see many of the younger volleyball players," Ikwuazom said. She also recognized many of the volleyball pla
yers from when she coached at the school's volleyball camp, she said.
"Seeing my former team and coaches cheering me on was a reminder of the amazing people in the HM community that I had the privilege of working with and getting to know. It meant a lot to me that they were there and that they continue to support me," Ikwuazom said.
During her time at the school, Ikwuazom participated in all levels of school volleyball, beginning in seventh grade.
"It's really empowering to know that she
started at the same level as me and other HM students; it's really motivating," Wright-Butler said.
"ChiChi came in seventh grade with no volleyball experience" Torres said. "But throughout her years playing at Horace Mann, she really became a dominant player."
"One of my favorite on-the-court moments during my HM career was during my senior year when our team made it to the final round in the NYSAIS tournament," Ikwuazom said.
"In the semifinals against Chapin, the gym was packed with people. It seemed like every time ChiChi got a big block or a spike the w
hole gym would go crazy," Torres said.
Now, as an alumna, and having had great success with volleyball at the school and beyond, Ikwuazom looks to give back and support volleyball development for younger athletes.
"I hope to impress upon the younger volleyball athletes the notion of having a strong, positive, and confident mindset. A lot of the time younger players seem to get discouraged because they do not think that they are good enough, but getting better takes time, determination, and positivity, so I hope to inspire younger volleyball athletes to work hard in order to fulfill their goals," Ikwuazom said.