EXCLUSIVE: Interview with 13! Writer Jason Roberts Brown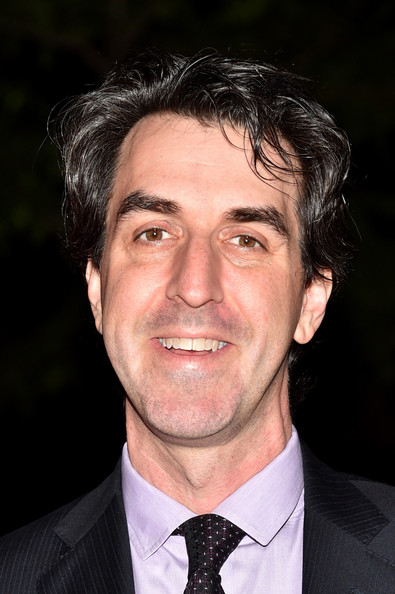 Hang on for a minute...we're trying to find some more stories you might like.
Jason Robert Brown is a Tony Award-winning composer, lyricist, and playwright. He wrote the music and lyrics for "13: The Musical," the Broadway show starring an all-teenager cast and band which the Middle Division is performing this week. Megumi Iwai-Louie (7) had the chance to discuss the musical with Brown.
The Record: What inspired you to write "13"?
Jason Roberts Brown: I wrote "13" because I was starting to feel burned out on writing Broadway shows, and I wanted to write something that made me feel like I did when I was a teenager at performing arts camp, when I really first fell deeply in love with musicals.
TR: What research did you do to prepare for the show?
JRB: My biggest research was into Archie's condition – we never say it in the show, but he has Duchenne Muscular Dystrophy, and it was very important to me that I understand the specifics of his condition if I were going to write a part for someone with that kind of illness.
As far as research about how kids talked or how they acted, well, I didn't have to work too hard to remember what it was like when I myself was 13. Once we started doing readings and rehearsals of the show, I picked up things that the kids would say to each other and sometimes threw them in.
TR: Who is your favorite character and what is your favorite song in "13"?
JRB: I don't know that I have a "favorite" character – my own personality is sort of a combination of Evan, Archie and Patrice, so getting those three characters together always made me happy. To that end, I think "If That's What It Is" is my favorite song – it just says something I wish I'd known how to say when I was 13. But I also like "It Can't Be True" a lot, that's a really fun groove.
TR: Do you still keep in touch with any of the original cast members of "13," which included Ariana Grande?
JRB: I keep in touch with almost all of the original cast members, which is pretty surprising since the show was almost ten years ago. Ari and I have gotten to do some fun things together – I wrote a song on her last album, and she and I performed it on The Tonight Show as well as at Madison Square Garden!
But while Ari is the only one of those kids to become a global superstar, they've all actually done quite well for themselves – most of them graduated from wonderful colleges, some of them have very successful TV careers, and some of them left show business entirely but have found really fulfilling and joyful vocations. My favorite thing about the whole show has been seeing those kids go out into the world and accomplish amazing things.
TR: Did you ever think about "13" being an unlucky number, and if so were you worried?
JRB: I'm not much into superstitions, so I never worried about "13" being an "unlucky" number. I did suggest that our ad campaign on Broadway should be: "Broadway's got a new lucky number!," which I thought was pretty clever, but no one went for it. Oh well.
TR: Are there any lessons you want people to take away from seeing "13"?
JRB: Here's what I think: You are who you are. If you're not into football, if you don't like Beyoncé, if you think pizza sucks, you're going to have a hard time convincing anyone that you're "just like them." The only person we're "just like" is Ourselves. And I think, for teenagers especially, that can be really frustrating – why can't everyone just like what WE like?
But the point of "13", to me, is that you will find the people who understand you, who connect with you, who support and define you, and those people are your tribe – those are the people who will get you through all of the hard stuff. Evan tries to be someone he isn't, and in the end, he realizes that what he is is pretty special. No one in this play is perfect, and no one behaves particularly admirably, but everyone gets through it, and ultimately, everyone comes out okay. Fingers crossed, that's what I hope life is like too.