The Final HM in Motion Update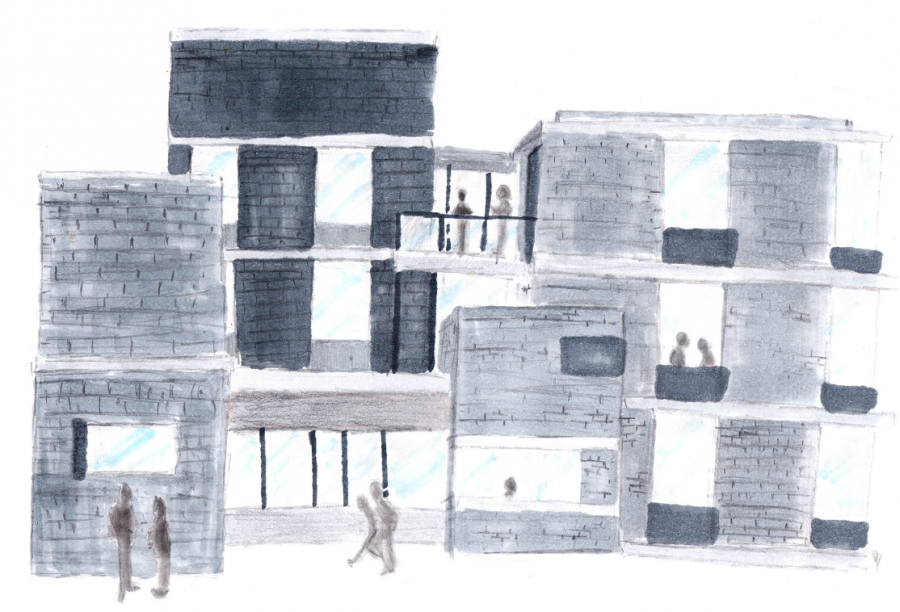 The HM in Motion project's forecasted additions to the school campus will alter student life as community members adjust to a host of new classrooms and amenities next school year. 
According to Director of Facilities Management Gordon Jensen, construction on the new building will be completed by the upcoming school year.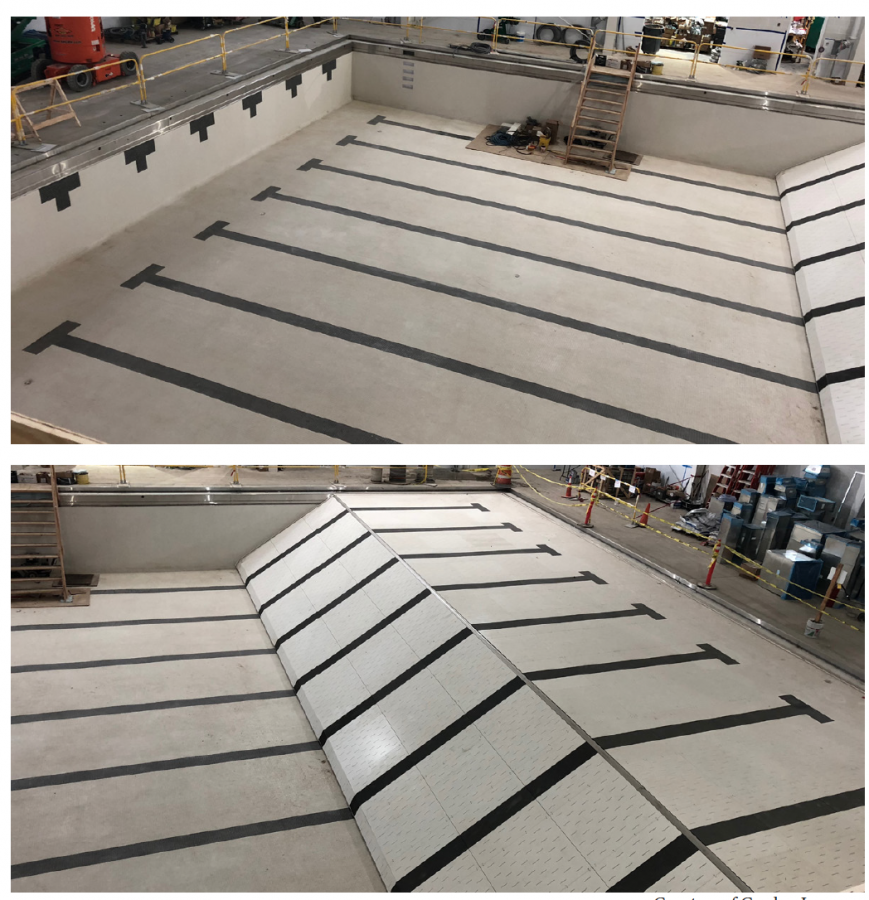 The new space will be bright and airy with a focus on comfort, he said. 
"The space, ambience, and lighting definitely affects learning, and we're lucky that even with current facilities at HM we have very attractive spaces with a lot of natural light, and 
I think that directly affects ability in a classroom and focus," Upper Division Director of Counseling and Guidance Dr. Daniel Rothstein said. 
Community members will not have access to the new building until shortly before the beginning of the school year, Head of Upper Division Dr. Jessica Levenstein said. 
The transition will "develop organically" as students gradually explore the features of the new building throughout the school year, she said. 
The building will feature a student center with a cafe and lobby space, classrooms and laboratory space, a new student publication center, and a new CCVA office. The gym buildings will also be renovated, Dean of Student Life Dr. Susan Delanty said. 
According to Upper Division Science Department Chair Dr. Stephen Palfrey, the building's additional science classrooms and increased lab space will give the department more flexibility in the lab-related aspects of each course. 
Currently, each science class has a set day in which they are able to use the lab space, which creates a limitation on when teachers can conduct lab activities, Palfrey said. 
However, with the new building, science classes will be able to use the labs without a scheduled time, he said. In addition, some physics classes and upper-level biology classes will have the opportunity to meet in the lab every day, regardless of whether there is a lab planned for the lesson. 
"There will be lots and lots of opportunities for doing cool work in the new space that goes beyond traditional classes," Palfrey said. 
The labs themselves will feature different physical setups, with designs ranging from rows of workbenches, pods of tables, and open floor space for experimentation, he said. 
"Layouts of spaces have a significant impact on the way people relate to each other and interact with each other, and affect the way people think and learn," psychologist Dr. Ian Pervil said. 
The building will also include spaces in hallways and between classrooms to meet with teachers, complete work or lab reports, and "increase [overall] collaboration, which is very important in science," Palfrey said. 
Additional research space in the form of a science research lab as well as a "black box" in the basement of the building will give students room for projects and independent experimentation, he said. 
"I like science, so it'll be nice to have a place to do science work that's not surrounded by middle schoolers," Sabrina Freidus (9) said. 
The new building will also give a "home" to the Center for Community Values and Action (CCVA), which currently shares a space with both the Guidance and Counseling office as well as the Alumni House, Levenstein said. 
"In addition to allowing us to do new things, the new space will fit the initiatives we've already started to implement in the past few years," Director of the CCVA Dr. Jeremy Leeds said. 
The CCVA will have a classroom and office space on the first floor in the new building, which will allow for more flexibility in scheduling Reflections and accommodating more guest speakers, Leeds said. 
"It's symbolic of the fact that the CCVA is here to stay in this school and is now recognized as a central part of school life, and we're very appreciative that that's represented in this new space," he said. 
In addition to the science classrooms and CCVA space, the new gym buildings will be air conditioned and have a new pool with proper ventilation and a movable floor that will allow different teams to compete at the correct height, Jensen said. 
The new spaces and student center will be particularly useful for students after hours when the library has closed and will provide a safe space to work in comfort for those who stay after the late buses, Levenstein said. 
"I think it's going to end up being a kind of second hub at the school in the same way that the library is a hub now," Levenstein said. 
"Break time in the library feels very cramped, and I think that we'll feel as though we have a little bit more breathing room with that new space," Delanty said. 
Oliver Keimweiss (10) is excited to use the new facilities, as he is looking forward to "watching the school expand," he said. 
Sophia Zelizer (9) is also "excited for the new student cafe, because it'll be a less cramped space to see my friends," she said. 
"I hope that people who feel like they don't have a place or home will come to find that they have a new space to adequately house their ideas, activities, and relationships, and will find a space that