Teachers receive grants to create courses replacing APs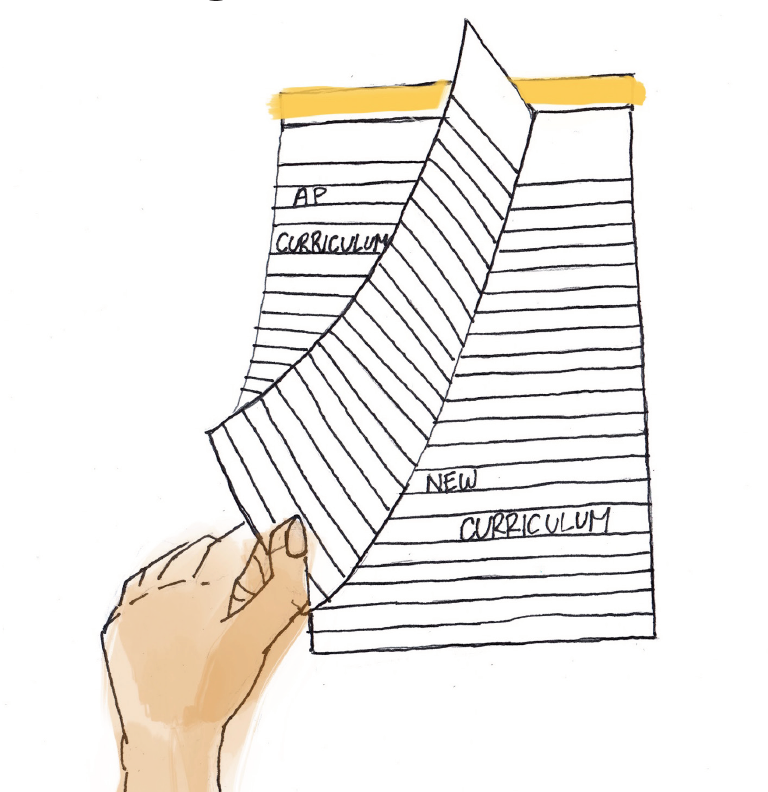 This summer, the school will support several teachers' pursuits in professional development, either as personal endeavors or in order to create new curriculum. 
Although the school offers grants for faculty members to participate in programs unrelated to their courses, the grants committee primarily supports teachers who are trying to enrich and develop their classes, Head of Upper Division Dr. Jessica Levenstein said. 
"Most of the time we're looking to see is this going to result in a new program at the school, or a new course, or an improvement to an existing course? How will this work manifest itself back on campus?" she said. 
Grants financially support teachers' professional pursuits outside of the work which they are compensated for during the school year. Levenstein, a member of the grants committee, is focused mainly on offering grants to faculty members like Art History teacher Dr. Anna Hetherington, who will plan the curriculum for her studies class and determine whether it can be expanded into a course which will replace the AP over the summer. 
In order to develop Studies in Art History, a half-credit course in which students examine what constitutes a masterpiece, into a full credit course, Hetherington will have to double the curriculum. This means creating a globally inclusive program which covers important topics and ideas while also having a reasonable workload given the demands of other classes: a task which she only has time for over the summer, Hetherington said. 
"I really want to do this thoughtfully, I want to consult my colleagues, I want to do some reading. I really need days of uninterrupted time to consider a meaningful course," she said. 
Like Hetherington, math teacher Aaron Thompson also received a grant to plan the courses which the school will add after APs. Using the time which he does not have during the year, Thompson will attend the Joint Statistical Meetings, an international conference of statisticians and data scientists in Vancouver. He hopes to formulate how the Statistics program at the school should mature based on what people in the field believe is most valuable, he said. 
"My objective is to gather information to see what are the best practices in the field, and try to see what we can implement in the school and how we can build a robust post AP curriculum for the statistics program," Thompson said. 
He hopes to create several statistics courses to replace the AP in the future, such as an honors course and possibly a lab, with curriculum based around projects and the students' interests instead of one that conforms to the AP test, he said. 
The school is facilitating several teachers' efforts to broaden courses beyond traditional curriculum. This summer, English teacher Dr. Adam Casdin will lead the school's trip to Stratford, England, where 25 teachers will be trained to incorporate acting methods taught by the Royal Shakespeare Company (RSC) into their classes. Casdin believes that using techniques which animate plays in classrooms allows students to make sense of complicated texts on their own, he said. 
The school has been working with the RSC for three years, throughout which teachers have participated in day long training sessions in Gross Theater during the school year. However, people who have gone on the trip to Stratford have said that it was the most important part of the training because it deepens their understanding of the methods they learned, Casdin said. 
"There's something about being in Stratford, and around the artistic community that lives there full time, that adds to that experience. It reminds us that the work we're doing is much bigger than Horace Mann School, much bigger than the RSC," he said. 
Theatre teacher Ben Posner will also step out of the environment he typically occupies as a teacher, and will take on the role of a student. The school is sponsoring Posner's enrollment in a week long improv course at the Upright Citizens Brigade this summer. Although he participated in a lower level course at the same company last year and has practiced improv throughout his life, performing in the genre still scares him, he said. 
"I think just the act of getting up in front of a group of people and performing is good practice, and it's also good to remind myself what it feels like when I ask my students to do the same thing," Posner said. 
Posner employs improv in a lot of his classes, and taking a course himself gives him the opportunity to be inspired to teach different techniques, he said. He believes that improv helps students advance skills, like following impulses and being receptive to others' ideas, which are essential in acting, he said.