Ethan Matt: Inside the Studio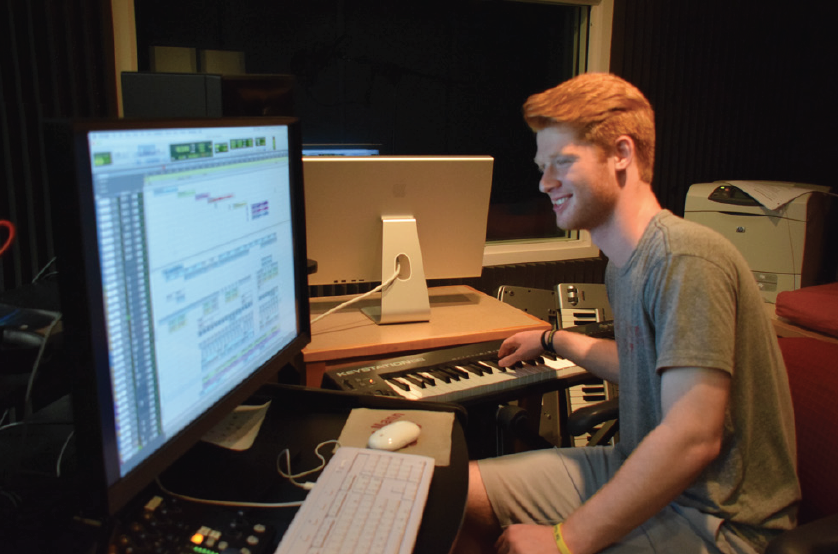 Ethan Matt (12) is in the midst of creating his first album. 
His passion for music production began in eighth grade when he noticed that his music idols were both producers and vocalists for the music they created, Matt said. Matt ended up taking Music Production and Advanced Music Production as two of his arts credits in high school. 
Sharing his music and connecting with people through music are incredibly important to him, Matt said. 
Matt has already released several singles onto the music streaming platform, Soundcloud. Matt's favorite single that he has released is called "Digital Love," which he worked on with Arjun Swarup (12). 
Swarup does a lot of the instrumental work for Matt's music, and Ben Jacobs (12) helps with the precision and technicalities of the music, Matt said. 
"I'm very privileged because I have someone else to be able to pull emotions out of me," Matt said, referring to Swarup. "[Swarup] can make something for me and present it to me as a somewhat finished product, and all that I have to do after that, is add [lyrics]," Matt said.