Freshman candidates take the stage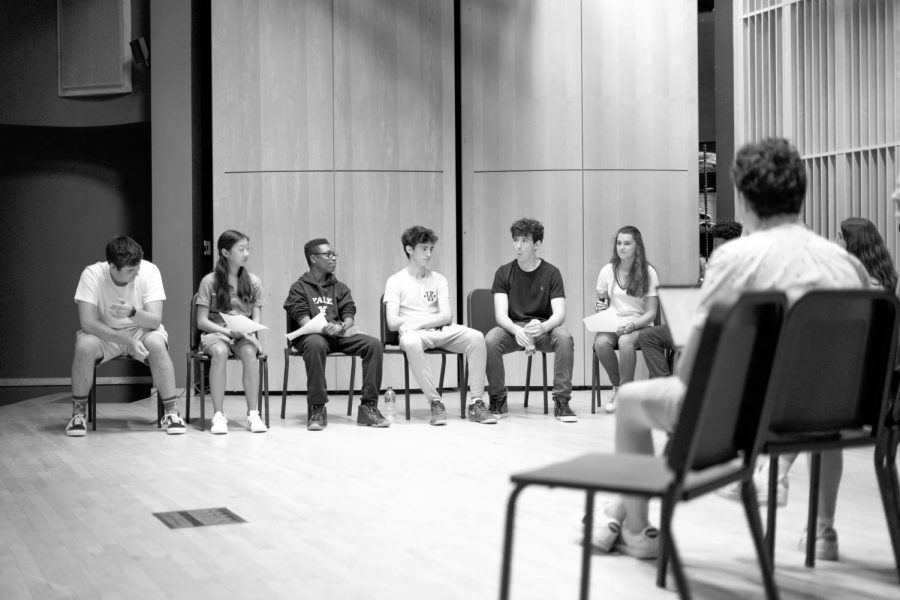 Elections for the ninth grade class presidency kicked off on Thursday, where freshmen voting will determine the representatives of the grade for the year.
The candidates introduced themselves during an I period panel on Thursday and spoke to their class, describing their platforms and the changes they would hope to implement if elected.
There are nine pairs of students running for class president, Dean of the Class of 2022 Dr. Glenn Wallach said. Their platforms were posted on the student life Haiku page and students were expected to vote for their representatives through a Google form from Thursday afternoon until today, Wallach said.
Before hearing the speeches on Thursday, Liliana Greyf (9) already knew some of the candidates and had some ideas of who she thought would be a good class president, she said. Nonetheless, hearing the speeches on Thursday is an important factor for Greyf in deciding who to vote for, she said.
Walker McCarthy (9), who is running with Emma Colacino (9), is focusing his platform on community building and bringing the grade together.
"Emma and I are interested in making the school a more enjoyable place. Freshman year particularly has a large group of new students, and I think we could act as facilitators to bring people together," McCarthy said.
Other candidates share a similar sentiment. Alex Nagin (9), who is running with Claire Goldberg (9), is focusing on making their campaign less serious in order to show people that they want to make freshman year more enjoyable, he said.
"We were thinking about basing some of our ideas off of what other grades have done. For example, we were thinking of freshman movie night and other fun events. We would try to raise money to donate to a charity that the grade would vote on," Nagin said.
Catherine Mignone (9), who is running with James Thomas (9), chose to run for class president because she likes doing activities
that involve leadership, she said.
Mignone and Thomas would focus on mental health, if they are elected, and making sure that students are enjoying themselves, especially because of the stress associated with schoolwork, Mignone said.
"If we were to be elected, we would want to host a bake sale or a series of bake sales to have class apparel and also have class activities like Middle Mania, field day, a grade wide game of assassin, and a trivia competition after school," McCarthy said.
"I would like for the candidates to focus on arranging activities for the grade to get to know each other more. I'll vote for people based on how nice of a person they are and how charismatic they are, but the most important thing is their platform," Rohan Buluswar (9) said.