Poetry assembly postponed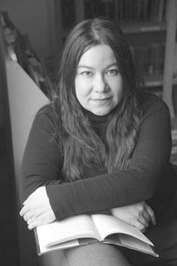 Renowned poet Brenda Shaughnessy will be addressing the school about her writing during the assembly on Tuesday, December 11, after postponing her visit to the school due to a sudden medical problem.
Shaughnessy's award-winning work is characterized by their juxtaposing subjects and styles and has appeared in publications like the Yale Review and Best American Poetry. She has published several poetry collections, most recently Our Andromeda and So Much Synth.
Although Shaughnessy's illness required rearranging of the division wide schedule, replacing the planned assembly with an advisory period, finding another opportunity for her to come speak was not challenging, Chair of the Library Department Caroline Bartels said.
In addition to talking to the student body during the assembly, she will also join English classes during D and F periods on December 11, Bartels said.
Bartels and English Department Chair Vernon Wilson plan to invite poets to speak at the school every other year, she said. She aims to expose students artists like Shaughnessy and poet Yusef Komunyakaa, who addressed the school two years ago, she said.
"I think it's important for students to think about that bigger life where art fits into your world," Bartels said. 
Bartels was insistent on scheduling the assembly within the first trimester, when many classes' curricula aligns with what Shaughnessy will discuss, she said.
"If we had done it later in the year it wouldn't make sense. People are in the moment of reading some her poetry and actually doing their own poetry anthologies," Bartels said.
English teacher Harry Bauld has been exploring Shaughnessy's poetry with his 10th and 11th grade classes, he said.
"We're trying to see what she's interested in, what she's up to, what her obsessions are, what her poetic voice on the page is, in preparation to meeting her and asking her interesting questions about the work," he said.
Bauld's classes have been analyzing elliptical poetry, a style of writing characterized by ambiguity, which specifically
Shaughnessy's early work in the collection 'Interior with Sudden Joy,' he said.
"They speak with metaphorical indirection about issues of the self and identity. It's poetry that's very allusive and illusive," Bauld said, "What is left out is as powerful, oftentimes, as what remains, and what remains is shifting and equivocal."
His class has also focused on the confessional quality of her later work in collections Our Andromeda and So Much Synth, poems in which Shaughnessy gives personal insight to readers because she "bears uncomfortable details," Bauld said.
"She incorporates a lot of her personal experience with it, with being a woman of color, but also queer," Claire Yoo (12), head of Poetry Outloud, said.
In 'So Much Synth,' Shaughnessy writes apostrophe poems, or poems addressed directly to an object, idea or person, speaking to herself in different stages of her life. Bauld plans to assign students to write apostrophe poems, he said.
"It's way more interesting than finding an object and writing abstract foolishness about it. It feels more like I know who she is," Teyoncé Allison (10), a member of Bauld's class, said. "It's not relatable but it's a more digestible type of poetry."
Priyanka Voruganti (11), who reads Shaughnessy's work both in and outside of school, particularly admires the poet's authenticity, a quality she tries to mimic in her own poetry, she said.
"I like that she's really frank. She uses funky language and experiments with words and isn't afraid to be a woman and emulate womanhood in her work," Voruganti said.
"I'm really looking forward to her coming because I love hearing poets read their own work because I feel like they know best what they want to say and how they want to say it," Yoo said.