Lions Den Update: Track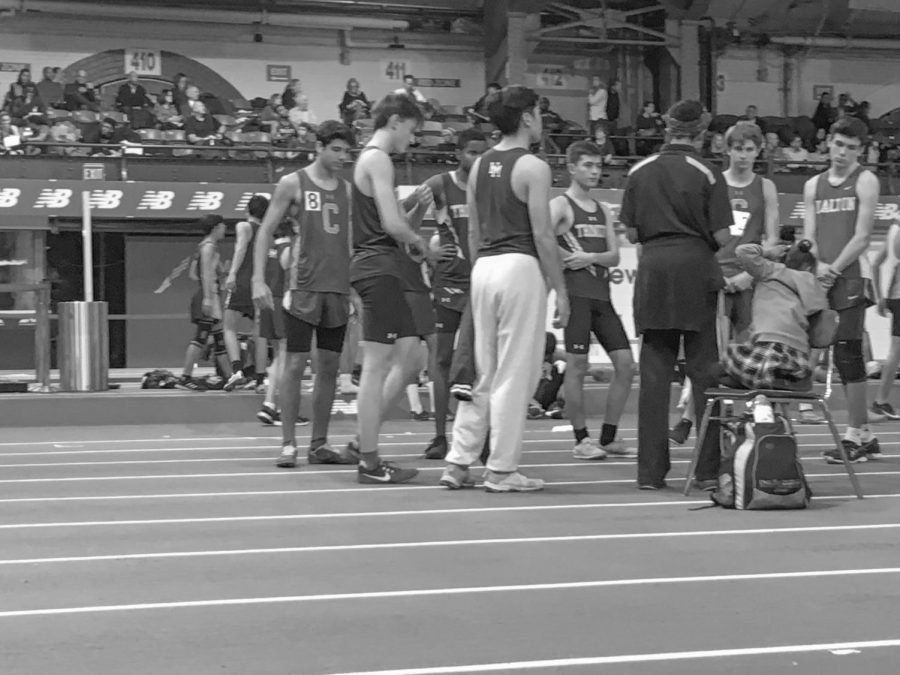 Both the Boys and the Girls Winter Indoor Track and Field Team finished their seasons by scoring well and achieving new records due to their supportive team dynamics and training.
"The new fitness center was definitely a plus because it introduced us to new equipment and gave us more space for team workouts," Diya Mookim (11) said.
"We scored really well in all of the meets and even had some people qualify for NYSAIS," Lauren Gay (10) said.
Gay earned first place in the 55 meter dash and 55 meter hurdles. She also placed third in the long jump. Two out of the three shot-putters also achieved new personal records this year, Mookim said.
Although they came in last at NYSAIS and the Ivy Championships, Masatomo Shiiki (11) noted that the boys have improved significantly, he said.
Paul Wang (11) made it to the finals at both NYSAIS and Ivy Championships, Melchior Lee (12) won gold at NYSAIS in the high jump, Eddie Jin (11) ran a mile in under five minutes, and Ethan Waggoner (9) won bronze at Ivy Championships, losing only to upperclassmen, Charles Simmons (11) said.
Mabel Runyon (10) was the only new person on the girls team. "She was a great addition to the team as the only other sprinter and really helped me push myself to practice harder," Gay said.
Mookim said it was imperative that the team members urge each other to get out of their comfort zone. "Being a shot-putter, the routine workouts focused on building strength and muscle. It was easy to get tired and give up, but the most important thing I learned was to push my limits," she said.
As a five person team, the members of the girls team grew closer. "We pushed each other in the gym and also had tons of laughs. It was a great balance," Mookim said.
"Our team dynamic is supportive, strong, and caring," Runyon said.