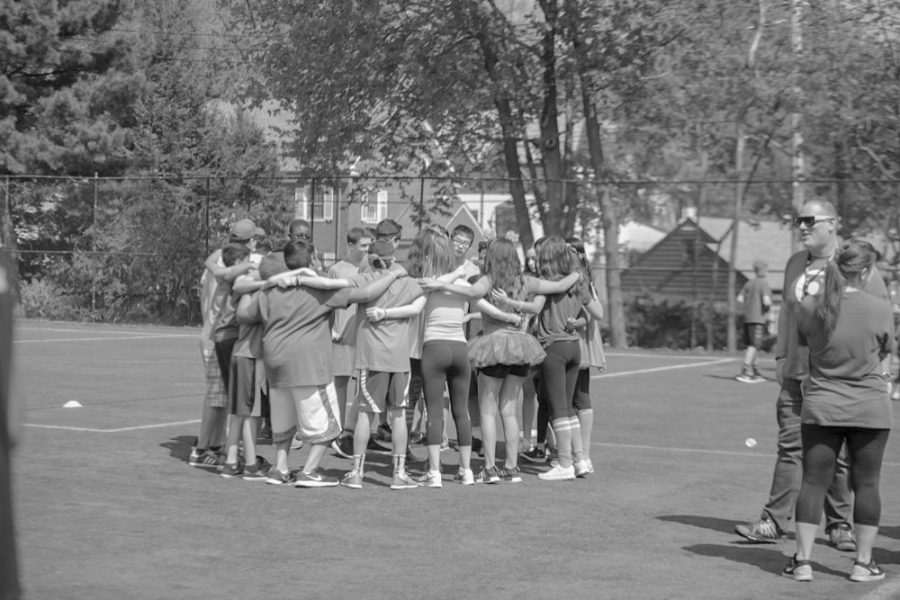 Jasmin Ortiz
"Mini Mania," a battle of grades, will take place instead of Middle Mania on May 13th. In past years, Middle Mania has been a day filled with athletic and intellectual competitions. There were five teams (Red, Yellow, Blue, Black, and Green) each led by faculty and student captains.
The school has decided to revisit its approach to Middle Mania, Head of School Tom Kelly said. Mini Mania will fill the gap in the interim and "allow for greater input in how the division would like this event to function in the future," Kelly said. "We've had a lot of fun with Middle Mania, but many feel it's time to rethink some of the events and activities, as well as how the week unpacks itself."
According to Middle Division math teacher Quentin Brooks, this year's Mini Mania will have a carnival theme with booths set up on Four Acres. Students will have the opportunity to participate in chosen games.
Similar to previous years, the winner of the day will be decided by points. "On Four Acres and through our extended advisory period, students will have the opportunity to compete alongside their grade-level peers against the other grade levels in the division," he said.
Middle Division students have been told that they will learn more about the event during the kickoff assembly the morning of the competition, Sophie Rukin (7) said. Unlike previous years, where Middle Mania included lots of spirited team preparation, there has been no organizing amongst the students.
This year's captains, elected at the end of last year's competition, will play a role in hosting the assembly and running the carnival booths, Sixth Grade Class Dean Michelle Amilicia said.
According to Audrey Moussazadeh (8), this year's captains are excited to get involved, "despite the morphed event," she said.
"In addition to the carnival, students, faculty, and staff members will enjoy a barbeque prepared by FLIK and hosted by members of the Middle Division Parents Association," Kelly said.
The importance of a division-wide event for the Middle Division is to bring students of all grades together. "Without the friendly competition, some of these students would never meet," Amilicia said. 
"Mini Mania is a low-key alternative to last year's Middle Mania and a wonderful way to end the academic year with some fun," Kelly said. "I do, however, look forward to a more systemic conversation in the Middle Division about all the Middle Mania events, where everyone would like to see this event look like in the future."