Class of 2014, Shyenne Parris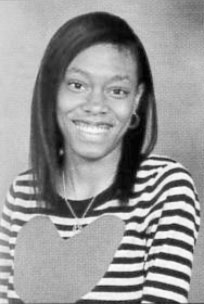 Shyenne Parris '14, rejoined the school as an admissions associate and co-facilitator of BLEx, a black affinity group, on campus. She said that her experience as a student at the school has inspired her dedication towards creating safe and diverse communities for students within the community.
One area that stood out to Parris as a great opportunity to grow as a thinker at school was in English classes, which later inspired her to major in English in college, she said. "I got to engage with [English] material critically in a way that I wasn't being asked to do in public school," she said.
Parris, who identifies as nonbinary, was a part of The Union, an organization that fosters inclusivity, as a student at the school. Participating in the Union, specifically the group activities in the organization, showed her the importance of leading with compassion, she said.
Parris decided to come back to the school because of the positive and lasting effect it had on her life, she said. "I think that Horace Mann is the first place where I was allowed to be authentically myself," she said. "I didn't have to choose to live in the library or participate in sports or be social. I was encouraged to do it all and was supported when I attempted to do it all."
However, she did not always know that she would return to work at the school full-time, she said. "I'm not really someone who thinks ahead that way. But I knew when I left college that coming back here felt like home," she said.
Through working in admissions, Parris has been able to understand what factors are taken into consideration when building a community, she said.  "I have really valued being able to be on this side and see that larger picture," she said.
One of the main ways that Parris has seen change at the school since she was a student is in the increased diversity of the community, she said. "Every year I come back, we have focused a little more on making sure that Horace Mann is a microcosm for the larger world, and it's a lot more accurate now than it was when I was here."
A lot of Parris' most fond memories are from when she encountered a problem and teachers reached out to help her solve it, she said.
"I remember my eighth grade math teacher, Mrs. Garrison," Parris said. "I remember her because she reached out to me, and I was going to fail the class, and [she] was determined to help me study."
"I lead with compassion because of educators like Mrs. Garrison," Parris said. "I was blessed to always run into someone who cared about me when I felt very invisible and that made all the difference in my journey. I now strive to give other people that feeling."