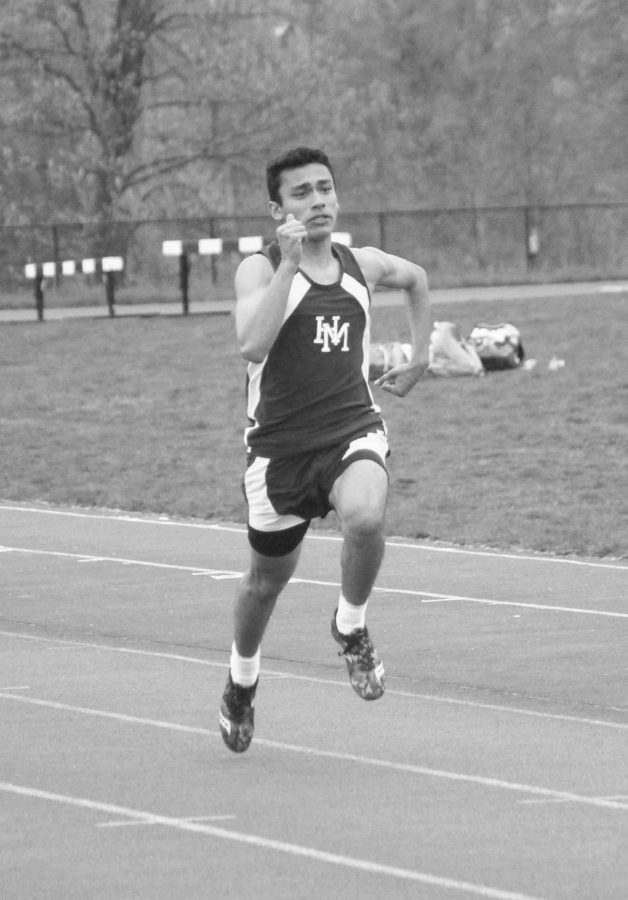 Courtesy of Eva Fortunato
The Horace Mann Varsity track teams travelled to Randall's Island last weekend to compete in the Ivy League championship. The team worked very hard to prepare for this meet, Lauren Gay (10) said. At this event, a few select athletes qualified for New York State Association of Independent School [NYSAIS] championship at Icahn Stadium on Randall's Island on May 22nd.
"I think it's been a really excellent season so far; everyone has been doing fantastically, and consistently putting out some really good times and showing lots of improvement," Elizabeth Fortunato (12) said.
Ethan Waggoner (9) described his teammates as "his brothers" and attributed the team's success to their strong chemistry. "We're all really supportive and encouraging of each other and overall we're like a family," Fortunato said.
The team trained arduously in preparation for their Ivy League championship meet. "There was a lot of pressure to do well against better competition," Gay said.
The Boys team placed last in the Ivy League championship overall but recorded lots of personal records, Boys Varsity Outdoor Track Coach Meredith Cullen said.
The girls did slightly better as they achieved fifth place out of eight in the Ivy League. "Nice performances included Lauren Gay's come from behind victory in the 100m to secure All-Ivy First Team honors. She also set personal records in the 100m Hurdles and Long Jump," Girls Varsity Outdoor Track Head Coach John Eshoo said.
Gay also competed in NYSAIS on May 22 and qualified to compete at the New York State Federation Championships, which all New York schools are able to compete in.  She became the NYSAIS state champion for the girls 100m Hurdles and 100m Dash, Eshoo said.
However, Gay was not the only competitor to perform well in the tournament.
Waggoner placed third in the 400m dash, he said and thought he was likely to beat a record for the 800m Dash set in 2002.
"The team has worked together really well. We all want to see each other improve and support each other at track meets and practice. As a team, we push ourselves to do better collectively," Gay said.
Eva Fortunato (12) described Gay as a standout member of the track team. "She's an incredible athlete and dominates the sprint events, as well as the 100m Hurdles, and the Long Jump," she said.
"I think Melchior Lee (12) as our captain has been very helpful in leading. Also winning MVP, he is one of, if not our best, runners and jumpers," Waggoner said.
Several runners earned All-Ivy League honors, Eshoo said.  Gay was selected on the first team for Long Jump, 100m Dash and 100m Hurdles.  Eva Fortunato placed on the second All-Ivy team for 100 Hurdles and Harmony Li (9) earned second-team honors for 100m dash and Long Jump.