Welcome Back from the SBPs!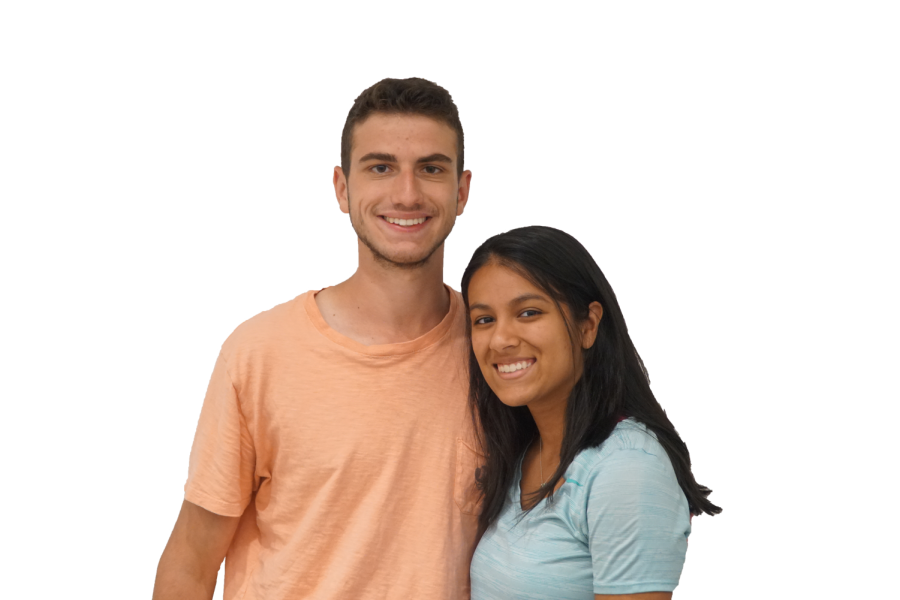 Roey Nornberg and Isha Agarwal
September 3, 2019
Dear Upper Division Students,
Welcome back! We hope everyone had a relaxing summer and is ready for the 2019-2020 school year. We are so excited to see all of you again and can't wait to get started on making this year the best it can be for all of us!
As Student Body Presidents this year, one of our main goals is to prioritize mental health at Horace Mann. This summer, we began working with the Counseling and Guidance office to discuss a variety of initiatives that promote mental health awareness at Horace Mann. We offered suggestions for the HMO program to further ease the transition into high school and talked about ways we can continue to create a safe environment for all students. We plan to do this with three programs: beginning a communal lunch table in the cafeteria, starting an HMO buddy system, and spreading information about outside resources that are available to students.
In conjunction with this year's Book Day book, The Sixth Extinction: An Unnatural History, we hope to inspire students to get involved with the issue of climate change rather than simply talking about the problem. We have been in contact with some alumni and students from both nearby high schools and Horace Mann to speak at Book Day and other events throughout the year. Our goal is to educate the school community not only about the problem of climate change but also about the multiple ways that students can get involved.
We have a lot of other exciting ideas that we plan to implement this year. We hope to realize our vision for Horace Mann by elaborating on the three pillars of our platform: diversity, student life, and community. For example, to celebrate diversity, we would like to utilize the new Multicultural Center to host division-wide international movie nights to focus on different cultures through films and discussions. For student life and community, we are: speaking with Ms. Neuwirth and Mr. Khan to create a teachers' assistant program between the Upper Division and the Lower and Middle Divisions; working to make Lutnick Hall feel homier creating public speaking forums; organizing intramural sports tournaments; and more.
Though we have outlined some of the initiatives we are most passionate about for the coming year, this list is not extensive – we want to hear what you all think! If any of you have ideas for changes or plans that you would like to see, please email us or stop us in the hallways. This year, we want to connect with every Upper Division student to ensure that we can work together effectively as a community. We look forward to another amazing year together!
Yours Truly,
Roey Nornberg and Isha Agarwal