Street Photography NYC students fine-tune photo skills and shoot street photos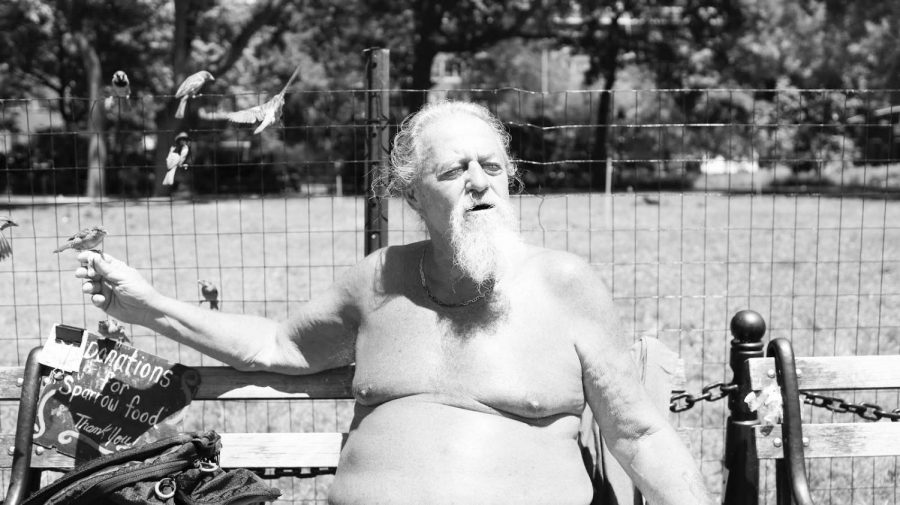 Students of the Street Photography NYC course captured the life of the city through their camera lenses this summer.
According to the course description from the school's website, Street Photography NYC teacher Aaron Taylor taught the class's four HM students from July 8 to July 26, "taking pictures in different boroughs, visiting landmarks, historical blocks, and hidden gems throughout the city."
The class was free of charge "thanks to the amazing generosity of Dr. Kelly and Ms. Bartels," Taylor said.
"I gave a few street photography assignments throughout the year and I wanted to go [shoot photos] with the students," Taylor said. "It's hard to do field trips during the year, so I wanted to do something during the summer."
"The goal was to go into this beautiful city that we love and get to know some people, learn about their cultures, see different things, take amazing pictures and really explore the city, our own backyard," he said.
Taylor wanted his students to learn how to take candid pictures in order to capture the iconic moments of the city as well as to improve people skills such as learning how to engage with strangers, he said.
"I think I have learned more in this class than in any other photo class I have taken," Liam Futterman (11) said.
According to the course description on the school's website, the class began with "three days of foundational technical and creative instruction [in the classroom] as well as a refresher on street safety so that students will feel competent and comfortable photographing in NYC."
"I had taught everybody in the class before, so we didn't need to go into so much detail on the technological side of it, so instead, we went into the creative side," Taylor said.
After the days of preparation inside, the class continued its journey outside. According to Taylor, the class went to Times Square, Grand Central Station, Bushwick, Coney Island, the World Trade Center, the Manhattan Bridge, the Brooklyn Bridge, Dumbo, and Queens.
The class environment was very laid back, Futterman said. "Most of the time we didn't have a set itinerary— we just let the photos find us," he said. "We would walk around and when we saw people, an event or something that we wanted to take a picture of, then we would stop."
"I feel like I learned the difference between taking a regular photo and capturing a moment and story," Ailill Walsh (10) said.
The class's impact also extended beyond the camera: "It opened up my eyes to other parts of the city and how other people live their lives by being able to travel with the class, talk to people and learn about their cultures," Walsh said.