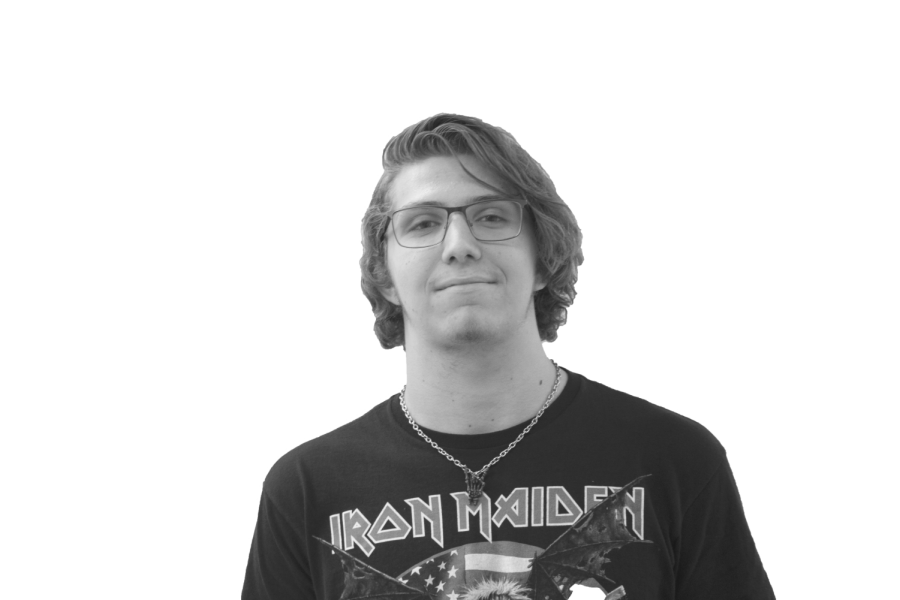 Water Polo Team Captain and goalie Donny Howard (12) leads in and out of the pool with one goal in mind: an Ivy League Championship. Howard's water polo journey began in his sixth grade physical education class, he said. He fell in love with the sport instantly. "It's the only sport where there is physicality and you're in the water," Howard said. "It's unique. There's not really any sport like it."
Six years later, Howard is more driven than ever. "He always gives 200%," his teammate Ari Salsberg (11) said. "He comes early to practice and stays late."
Howard works to perfect his craft during the offseason as well. "For the past two springs, I've been in the [Horace Mann] pool after school keeping my skills sharp," Howard said.
Howard is also a vital part of the swim team at Horace Mann during the winter. "Being on the swim team at HM helps me stay in shape [for water polo]," Howard said.
For the last two summers, Howard attended Princeton's water polo summer camp, which consisted of five days of intense training where he was really able to improve his game, Howard said. All of his preparation has led up to this historic season. Previously, water polo was not an official sport of the Ivy League. However, with the addition of a fourth team in Riverdale, this changed, Howard said.
"My personal goals are the same as the team goals – to win the Ivy League championship," Howard said.
Despite a 2-2 record, the team is off to a solid start towards that goal. "Our team chemistry formed very quickly compared to previous years," Howard said.
The team began their season with a tough loss to Trinity and a close win against Riverdale. In the match against Trinity, Howard saved 21 out of 28 shots taken.
Last Friday, there was a water polo jamboree. "We had a round-robin between all of the Ivy League teams: Horace Mann, Fieldston, Riverdale, and Trinity. We beat Trinity and Fieldston, and then tied against Riverdale," Howard said.
At this tournament, every team in the Ivy League chose their two players with the strongest arms to have their throw speed clocked by a radar gun, Howard said. He won with 44 mph and there was a three-way tie for second place with 38 mph. "He has the strongest and most powerful throw in the Ivy League," Salsburg said.
Howard has put his arm to use so far this season. He has scored five total goals: one while playing goalie and the other four while playing the field. Howard has made his presence known in every game dating back to two years ago. "At homecoming, we were down a goal against Trinity with one minute left on the clock. Donny fired a goal in the top corner across the entire pool to force overtime and we ended up winning the game," Salsberg said.
As great leaders tend to do, Howard makes his teammates better, Salsberg said. "He's a phenomenal goalie and can cover the entire cage," he said. "In practice, Donny forces me to shoot harder and find different ways to score. This has really helped me expand my game," Salsberg said. During games, he is essential to the team in goal. "He has composure and remains focused," Coach Michael Duffy said. "He can throw great outlet passes during our fastbreaks and has the ability to jump high out of the water and make some unbelievable saves."
"He displays a sense of leadership all the time," Salsburg said. "He always goes the extra mile, which pushes everyone else to do the same." Duffy admires his strong leadership skills. "His leadership has definitely trickled down to the rest of the team," Duffy said.
Duffy also praises Howard's great attitude. "As valuable as he is in goal, he is also a tremendous field player," he said. "He is doing what's best for the team and that's just the way Donny is. He's completely unselfish."
In his last season as a Lion, Howard is looking towards the future. "[Playing college water polo] is something I would do, if given the opportunity," Howard said.