eSports: The debate around whether eSports should be considered a "real" sport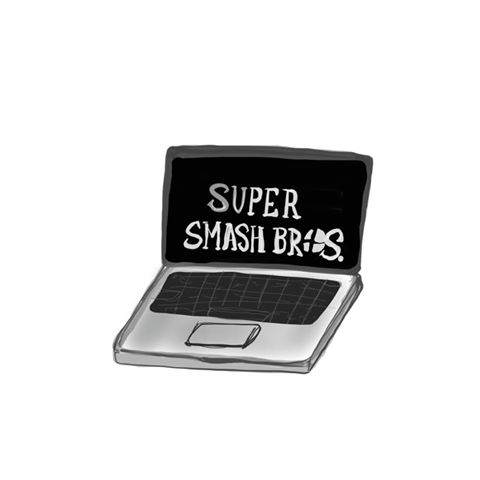 eSports, a rising and fast-growing part of the gaming community, is redefining the traditional boundaries of sports internationally and within the school's community.
"The premise around eSports is competitive video gaming," co-president of the school's eSports Club Spencer Kahn (12) said. "It's the things that define sports culture: the themes, the players, the narratives, and the stories, but applied to video-games."
eSports is a very competitive activity that requires a lot of concentration, eSports Events Organizer Mitchell Yu (11) said. "When you get to high levels of play, it's really a mental game more than anything else," he said.
Errol Spencer ('16) has been into eSports ever since he got into video games. He predominantly played competitive Pokemon on his Gameboy Advance SP at tournament facilities set up by Nintendo.
"I found out about tournaments when I got curious about who the best players were," he said. "It really struck me when I learned that the initial prize pool for the League of Legends world championships was 1.5m […]and watching them compete at the highest level of play made the appeal of it much bigger to me."
Prizes are mostly monetary at the highest levels, but anyone can go to locally organized tournaments and win exclusive items or skins for their characters.
Kahn first got into eSports about three years ago and now plays Mario's Super Smash Bros Ultimate, a fighting game with characters that are a crossover of many video games from Super Mario Bros to Sonic, competitively. Dylan Chin (12), who plays Super Smash Bros alongside Kahn, started playing eSports a long time ago with his friends and family.
Playing competitively has allowed Kahn to develop a community with other gamers. Each Tuesday during the summer, Kahn would go down to the Waypoint Cafe in New York City, where they brought in monitors and consoles for people to play eSports in a competitive setting.
According to Khan, Waypoint cafe in Lower Manhattan is one of many places where gamers can put their skills to the test. The number of these centers has grown in recent years, alongside the exponential growth of eSports in general.
According to Newzoo, an international provider of eSports analytics, the global audience increased for eSports from 335 million viewers in 2017, to 443 million viewers in 2019, an increase of about thirty two percent. In 2019 alone, eSports brought in a total revenue of 1.1 billion dollars. In 2016, professional gamer Olof Kajbjer predicted that in ten years, eSports will be as big as the NHL.
The popularity of eSports makes it accessible on a variety of platforms, including massive stadiums. Kahn attended the Overwatch World Finals last year at the Barclays Center and both Spencer and Chin regularly watch eSports online.
This growth is also evident in the school's thriving eSports community. According to Kahn, the biggest eSports presence on campus is Super Smash Bros because of the competitive aspect due to the people in the student lounge that play it every day.
This rise of eSports has caught the attention of many, including Head of School Dr. Tom Kelly, who is not surprised by its growth.
"The reality of this medium as a platform for healthy competition, and at some colleges and universities learning, is hard to ignore." Kelly said.
To grow the club beyond the school, Yu is trying to make monthly tournaments possible for the team, either at the school or Bronx Science.
"The club is already such a fun community, and it would be great to have an even more organized way to compete together," Ryan Rosenthal (11) said.
Despite its growth, eSports is still not widely recognized as a sport, to the dismay of many gaming enthusiasts. Chin considers eSports a sport, especially since the definition of eSport is in constant fluctuation, he said. Even though eSports doesn't require the traditional qualities associated with sports, it requires its own unique set of skills, he said.
"Although eSports don't require as much physical exertion, it requires a lot of hand eye coordination and mental skill," he said. Khan considers eSports to be largely a mental game, similar to chess.
He also believes that it is a "real sport" since it requires the same level of dedication that other athletes devote; at times, professional gamers are practicing for 16-18 hours a day.
"It becomes more of a lifestyle than a hobby," Kahn said. While Khan would love eSports to be considered a real sport, he does not think that it is a realistic possibility because there are a lot of limitations to simply playing the game.
"The big part of normal sports, like soccer, is that it is so easy to set up. eSports require a lot more setup and a lot more money. Because of that barrier to entry its harder to reach that level of 'sports'," he said.
However, Spencer has more hope than Khan. He predicts that due to the massive amount of money pouring into eSports, it will eventually be seen as an official sport. "Where the money goes the fans go," he said.
Jack Eagan (12) also feels that eSports will ultimately be considered a sport in the future. "The amount of money that are in these industries is absurd so as long as there is competition and an audience it should be considered a sport," he said.
Unlike Spencer and Kahn, Charlotte Cebula (12) believes that eSports is not a real sport as it lacks physical activity. "Screens don't require athleticism like physical sports," she said. "You are just moving your finger around a controller."
Bryanna Guerrero (12) agrees with Cebula and does not think that eSports should become a varsity sport at the school. "eSports do not require as much effort and athletic ability as regular athletic sports do. It is a hobby, pastime, and activity," she said.
Similarly, Rosy Arora (11) does not consider eSports a sport since it lacks an exercise element to it. However, she does think there is a possibility that it becomes recognized as an official sport, especially in the wake of the Fornite World Cup in late July at Arthur Ashe Stadium. "They're already being paid to play in a sports arenas," she said.
However, Eagan who considers eSports to be a professional sport, does not think it should be a varsity sport. "I don't think eSports should be qualified as something that teenagers participate and be called a sport," he said.
If the logistics are worked out, Henry Bloom (11) sees a growing community of eSports at the school, not just across the world. However, there are challenges in setting it up as a varsity sport in a school environment because a varsity team would be expected to enter competitions with other schools, and that may not be possible in the short-term, he said.
There are many potential benefits for the eSports club if the school recognized eSports as a varsity sport, Lowell Finster (11) said.
"The community would gain more solid foundation," he said. "Some of the issues [we faced] from earlier last year included miscommunication, which could be helped by a coach."
Additionally, a coach would be fairly knowledgeable about many aspects of gaming, which could really help improve skills of the team, Finster said.
"An experienced coach could help us better our reaction times and learn how to communicate during two on two and three on three multiplayer games," he said.
Students have yet to ask Head of Athletics Department Robert Annunziata about eSports becoming a varsity sport, Annunziata said. Currently, the club has not thought about registering as a varsity sport at the school because they have not attended any tournaments yet, Yu said. However, once they do compete outside of the school, the club leaders will definitely consider it, Yu said.
Even though students have varying opinions about eSports, the future for eSports looks bright at the school. There is already an eSports club and there is even a possibility of a Varsity eSports team in the future.
"All it takes is a consortium of schools with students and administrators interested in making it happens and we're off to the races," Kelly said.