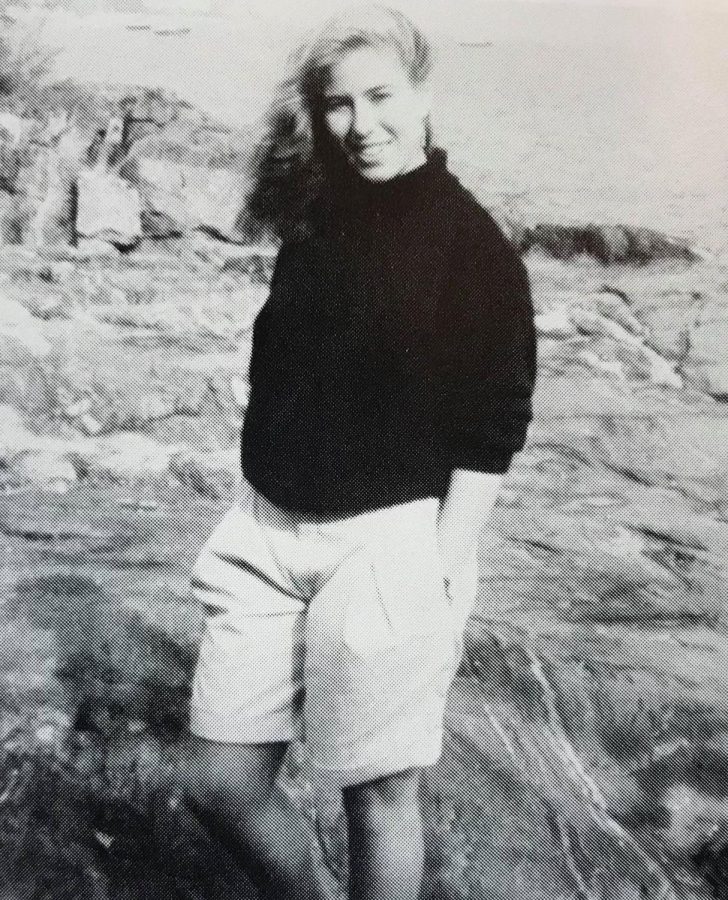 From the forests of Dorr to the Sustainable Forestry Initiative, Nadine Block '89 has always been inspired by the wonders of nature.
"I grew up in a fairly urban environment, so having the chance to experience an environment like Dorr helped me appreciate the outdoors both professionally and personally," Block said. "Hiking through the woods, building campfires, and just spending time outdoors – that definitely shaped me."
Through high school and college graduation, Block's interest in the forest has never faded. She has been involved with the Sustainable Forestry Initiative (SFI) for a decade, and currently is the Senior Vice President for Government and Network Relations.
"Long term, [SFI is] trying to make sure that our forests are healthy and well-managed," she said. "We want our forests to be able to produce products such as paper and timber for homes, but also public benefits like clean water, clean air, and wildlife habitats."
To achieve these goals, the SFI sets standards for proper forest management which companies can use as a reference to ensure they're taking care of forests, Block said. Block's organization, then, promotes the sustainability of forests to the marketplace as well as government agencies.
"The companies might be ones helping land owners understand how to manage their forests well, or they might be companies training loggers who are out in forests harvesting trees," she said. "Obviously, there is a role for protected forests, but because we work with organizations that are harvesting timber, we want to make sure that that's done responsibly."
Block loves the chance to share practical tools, whether it's research projects or standards for good forest management, with others, she said. "I love being able to give companies ways to make sure forests are well-managed into the future."
Block said that she truly discovered her passion for forestry management in college. "I was a biology major at Williams College, and we had a 2,000 acre research forest, and for some of my classes, I did research there, which I really enjoyed," she said. "We didn't have any forest management classes, but I did study forest ecology and wildlife biology. I eventually went on to also get my Masters degree in forestry, but I'd say that my passion really started at Williams."
Block also really enjoyed her math and science classes at Horace Mann, especially biology, chemistry and calculus, she said. Block wasn't sure that she'd have many applications for the math classes she was taking at the school at the time, but they proved quite useful in later science courses, she said.
Block loves her current job because it provides her with the opportunity to work with people who share the same goals as her and her company, she said. "There are a lot of people who have a very direct impact on the management of forests," she said. "Some people might manage one small forest and some might work for a company that manages millions of acres, but we all share an excitement and a love for the forest."
The greatest challenge of her job is helping people understand that forestry management and environmental benefits are not mutually exclusive, she said. "A lot of people think 'Oh, if we print this paper, that's hurting a tree,' but that's really not the case," Block said.
"There are a lot of forests in the U.S. that are well managed, and they produce products like paper and clean water as well as wildlife habitats. Helping people understand that it's not a tradeoff – that you can use paper and wood and protect the environment – that's been a real challenge."
However, the rewards of the job outweigh the challenges, and the most gratifying aspect of the job has been working in coalitions, Block said.
"I've been a part of a few different efforts where we've brought together people from many different organizations to try to get a bill passed or some type of positive action achieved," she said. Recently, Block worked on a forest carbon offset program, in which she and members of other organizations tried to kickstart projects that would offset carbon emissions.
"We tried to come up with a way that could be positive for the environment and practical for the marketplace," Block said. "The idea was to bring together people from a lot of different perspectives, and I think the ideas we came up with were environmentally and economically beneficial. I was one of those people leading that effort, and so the results felt really valuable to me."
Recently, Block has started a new chapter of her life. She has moved from Washington D.C. to Portland, Oregon, and has spent much of her free time hiking, camping, and exploring the outdoors with her family.
"I plan to stay in my field here, and I think there are many opportunities to meet new people and to try to make a difference in terms of sustainability here in the pacific Northwest," she said.