Independent study: A chance to learn what I want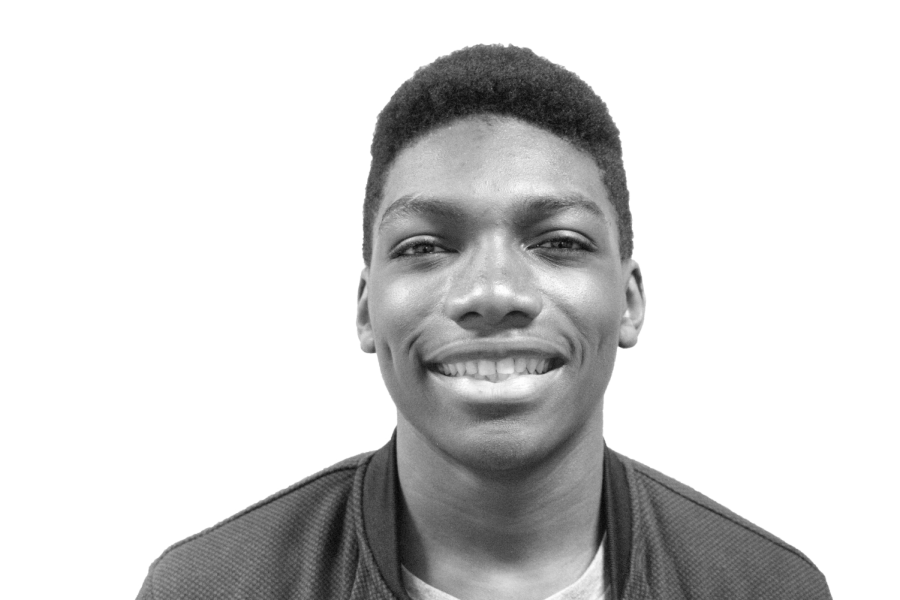 Charles Simmons
November 8, 2019
Last year, I wrote an opinion piece on the role that religion has played in my life and how central it is to my identity. This year, I have continued to explore the complex theme of religion and have even connected this with my love of English. For my senior year Independent Study, I chose my topic to be the role of religion throughout the works of Shakespeare. With my mentor Mrs. Little, I've examined the role of religion in Shakespeare's time and how it relates to his works. I have focused on five of his plays: The Merchant of Venice, Othello, Measure for Measure, The Tempest, and Hamlet.
My inspiration for my topic came as a result of reading and watching Hamlet in my English class last year. While I found the entire play very profound, the most interesting aspect to me was the role of religion in Hamlet. Throughout the play, religion is central to our understanding of both Hamlet and those around him. The lingering of Hamlet's father's ghost after his murder parallels the Christian concept of purgatory. Additionally, at one point in the play, Hamlet's unwillingness to kill Claudius while he's praying out of fear that his soul being at its "most pure" would send Claudius to heaven is even a critique of the belief perpetuated by the English Church during Shakespeare's time that one can be absolved of any sin so long as they confess it. In an interview with the Royal Shakespeare Company, I learned about the "Great Chain of Being, a hierarchy that governed much of Elizabethan England, the time period in which Shakespeare lived. During the time period, there was a massive belief in religion as a form of social order, and for many, religion was something was feared more so than embraced.
In my Independent Study, I have used various forms of media including audiobooks, movies, and live performances to help supplement the original texts and have looked for common themes and clues to help offer insight into how religion influenced Shakespeare. I recently finished reading The Merchant of Venice and Othello, and I spent a lot of time looking at how Shakespeare's own beliefs are expressed in them. Nobody truly knows what Shakespeare believed, and it remains a fierce topic of debate. Central to this debate is the problematic characters of Shylock and Othello. The Merchant of Venice was written between 1596-1597, roughly three hundred years after King Edward I had banned all Jews from England in 1290, meaning that Shakespeare most likely had no interaction with Jewish people while writing the play. Shylock is referred to for the most part as "Jew" and is portrayed as a caricature of Jewish stereotypes. The play's ending with Shylock's conversion to Christianity, something that would have been viewed as an act of salvation by the Christian audience of the time, is remarkably humiliating for Shylock and is indicative of the cruelty towards "the other" in Venetian society, and more covertly, Christian England. Othello, the titular character, is portrayed as a caricature of ethnic and religious stereotypes and is referred to as "the moor" for the majority of the play. Moreover, in the initial performances of Othello, the actor playing him would be painted in blackface to contrast the purity of their skin with the "smut" acquired from the "sin" of being African or impure, a widespread belief at the time. While both Othello and The Merchant of Venice offer a glimpse into the way in which Christianity relates to the other Abrahamic religions and how the people of Shakespeare's time dealt with this, it is not clear whether Shakespeare himself agreed with these sentiments and it remains one of the largest unknowns as the only record we have of him is his plays.
For my end-of-year project, I wanted to do something that was both creative and engaging so I decided to write and stage my own production, building off of the various ways in which religion is present in the works I have read to create a new and original piece of art. My Independent Study has given me the ability to design my own curriculum that is tailored to my interests, granting me a unique freedom to pursue topics that I am interested in and design my own curriculum. For me, it is a passion project that grants me independence to conduct my own intellectual journey. Whenever I find myself interested in a new idea I am able to take my Independent Study in a somewhat different direction, entirely customized to my own interests. This is the embodiment of our core value Life of the Mind, and it has been an extremely rewarding experience so far.I would strongly recommend this class to anybody. The ability to have the creative control to study what you are passionate about is a special opportunity and I'm grateful for the chance to have it.