Thomas Nolan: Serving the country on the seas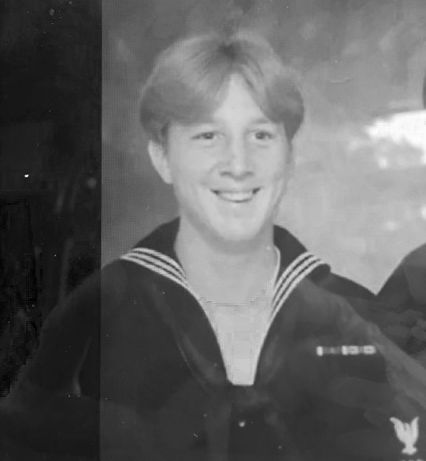 Following his family tradition of serving the country, Public Safety Specialist Thomas Nolan enlisted in the US Navy in October 1978 and concluded his service in 1982. Nolan's brother had enlisted two years before him, and his uncle had also served in the past, he said. "At the time, I knew I wasn't going to college out of high school and I wanted to do something with my life, so I chose the military, specifically the Navy, to start a career."
After enlisting, Nolan attended Basic Training and trade school to learn how to be an aviation airframe mechanic, making him responsible for helping launch and service helicopters, he said.
Nolan served two tours in the Western Pacific during his four-year tenure in the Navy, he said. His first tour was aboard the U.S.S. Kitty Hawk, a US Navy aircraft carrier stationed out of San Diego, he said. He was a member of Helicopter Squadron Eight (HS-8) and responsible for six helicopters while he served on the ship from 1979 to 1980.
Helicopters play a vital role in assisting takeoffs and landings on the carrier, making them extremely important, he said. "There's always helicopters launched before any fighter jets get launched," Nolan said. "Helicopters are up first in case there are any mishaps with the launch so that they're there for rescue. The same thing when the airplanes return; the helicopters are in the air again as other planes make their way back to land on the flight deck."
Nolan was able to see his brother during his first tour on the U.S.S. Kitty Hawk. "He was also a helicopter mechanic and crew member, but he was assigned to a small ship that brought supplies to other ships, and I would see him from the flight deck lowering the cargo down onto my carrier," Nolan said. The carrier also made stops at ports in Hawaii, Singapore, Japan, the Philippines, and South Korea, where the ship's crew could disembark, he said.
While on U.S.S. Kitty Hawk, Nolan's carrier was routed to the Indian Ocean during the Iran hostage crisis, he said. "While deployed on my first detachment, we were called to the Indian Ocean when the US hostages were taken from the United States embassy in Iran, and we got extended out there in the Indian Ocean until we got relieved by another naval carrier, the U.S.S. Nimitz," he said.
During these uncertain times in the Indian Ocean, the Soviet Union conducted reconnaissance missions on the carrier, the US Naval History and Heritage Command wrote on the carrier's biography. There were multiple times when Soviet Tupolev Tu-95 Bears, a Soviet bomber and reconnaissance plane, flew over or near the ship, Nolan said. "At night time we had to turn all the lights off in the hanger bay since Russian Bears would fly by with reconnaissance cameras," he said. "The CO used to tell us: 'go get your cameras, cause they're taking pictures of you, so you might as well take pictures of them.'"
During his second deployment on the U.S.S. Constellation, Nolan was promoted to the rank of Petty Officer Second Class, the highest rank you can achieve in four years of military service as an enlisted crewman, Nolan said. He was also selected by his peers to serve as the leader of the nuclear weapons load team, Nolan said. The experience taught him the importance of maturity and leadership, since he was a young supervisor at the age of 21 years old and there were many people relying on him, he said.
Nolan also learned the importance of helping out in as many ways as possible."There's different things within the command that take place besides just working on the aircraft that can enhance your career," Nolan said. He became a collateral duty inspector, so that he could sign off on fixed-wing aircraft repairs, further raising his level of responsibility, he said. "When you go into something like that right out of high school, you become much more mature."
Nolan learned teamwork, how to deal with adversity, how to take orders from others, and how to respect his peers while serving in the military since the actions that he took didn't only impact himself, but rather his co-workers, even though he was still very young, he said. These skills have helped him throughout his life, be it in the Police Department or at the school, he said.