Hilton Diversity Coalition (HDC) holds movie night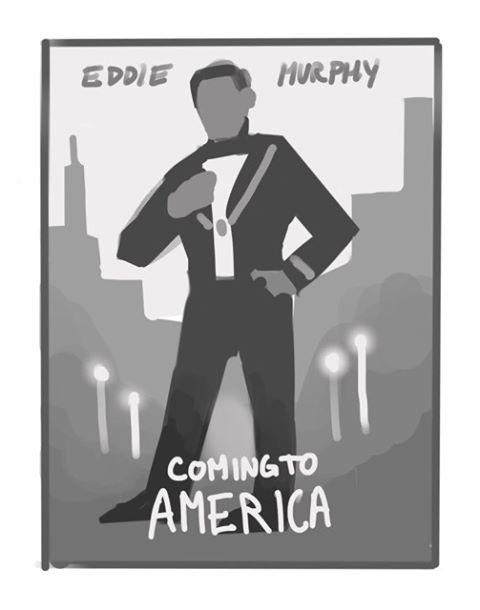 In a screening of "Coming to America," students watched Eddie Murphy, a wealthy African prince, escape an arranged marriage and proceed to search for a wife in Queens. For Jaiden Wilson (10), the film's takeaway was that even when faced with setbacks, people should never stop fighting for what they want, she said. "No matter where you're from you can make it."
The screening of the film, which took place on Wednesday in the new Multicultural Center (MC), was hosted by the Hilltop Diversity Coalition (HDC).
The HDC is an organization comprised of students from hilltop schools whose mission is to bring students from these schools together to hold meaningful dialogue about the pressing issues in our school communities and country, Taussia Boadi (12), a member of the board, said.
"The event is being held as one of many occasions where Hilltop students can gather to celebrate, discuss, and bring awareness to issues facing people of color," club advisor Dr. Rachel Mohammed said.
To kick off the HDC's third year at the school, the club leaders wanted to host an event open to all students that was relaxing and entertaining, while bringing up important conversations, Boadi said. "We wanted to choose a movie that could have an impact and start the hard conversations that we need to have."
Boadi chose "Coming to America" because the topics it discusses are still relevant to New York City, despite the film originally having aired 31 years ago, she said. "The movie showcases a lot of topics like immigration, sexism, and colorism. It will also be a lens through which we view the interactions between Africans and African Americans."
Learning about and discussing different students' perspectives helps educate others and strengthen our community as a whole, Dean of Students Michael Dalo said. "I think any opportunity for more dialogue and conversation around issues of difference, diversity, equity, and social justice is definitely important."
The events planned by the HDC help students understand their peers' perspectives, Justin Burrell (10) said. "These discussions are important for kids our age in general, but are specifically important for life at HM because it is very diverse, with people coming from different backgrounds."
These events will also help generate a sense of community among students of color at the hilltop schools, Mohammed said. "At times it can feel isolating to be one of the few students of color at a predominantly white institution. Events like these help to remind them that there are other students [and faculty members] with their experience and who can support them," Mohammed said.
Overall, the event was definitely a success for the HDC, James Thomas (10) said. "It was great to see friends from other hilltop schools that I don't get to see on a daily basis. The movie was fun to watch, and we also had a meaningful discussion after the film about Eurocentric beauty standards."
Jaiden Wilson (10) also said that the event was a success and that the movie delivered an important message.
After the success of the movie screening, the HDC will continue to plan other exciting events throughout the year. The club is trying to stay away from artwork during their events that show black people as subject to oppression, she said. "It's important that we showcase positivity of black people and them being raised up, rather than showing them being put down."
"Hopefully the success of this event starts buzz so our next event will have even more people," she said. "I know that this will grow into something much bigger in the future," Wilson said.