The NFL: America's civil religion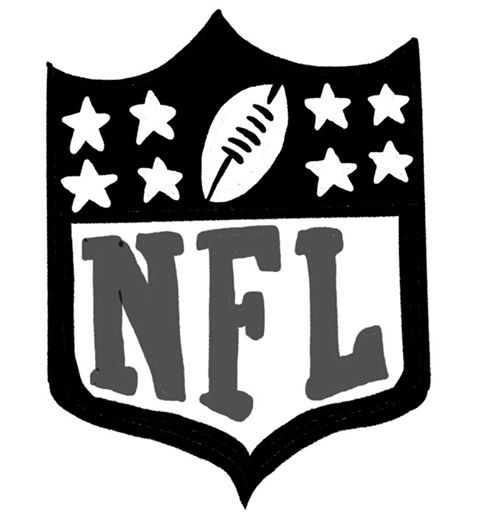 An unofficial American holiday, the Super Bowl enthralled 98.2 million on television last year. The National Football League (NFL) championship, however, is more than a game and an evening filled with parties, witty commercials, and a glitzy half-time show: the big game underscores America's religious fascination with the NFL and its traditions.
This Sunday, the Kansas City Chiefs and the San Francisco 49ers will face off in Super Bowl LIV at 6:30 p.m. at the Hard Rock Stadium in Miami, Florida. Many fans watch American football religiously, and attending a Super Bowl is like making an expensive pilgrimage; this past Thursday, the cheapest ticket available was $4,675.
Since the tradition began in 1967, when the Green Bay Packers defeated the Kansas City Chiefs by a score of 35-10, it has amassed millions of passionate fans. More than 50 million people watched Super Bowl I and since then, the Super Bowl has trumped any single regular event in the U.S. in television viewership. According to Nielsen data, 18 out of the 19 most watched television broadcasts in American history have been Super Bowls.
With the internet and the vast possibilities of streaming services, Americans have lost the experience of sitting in front of their televisions at the same time every week to watch their favorite shows. On Sundays, however, an average of 16.5 million Americans devote their time to watching football, one of the few remaining shared American experiences.
Sociologists and authors alike have proposed psychological reasons for why Americans feel so strongly about their sports teams, why they paint their faces, wear the jerseys of their favorite teams, and give up hours of their week to watch the games.
In both scientific studies and an array of essays, it has been shown that the football fandom emulates religious qualities. According to religious scholar Ninian Smart, religions include seven dimensions: ritual, narrative, emotional, social, ethical, doctrinal, and material. Football seems to fit five out of these seven requirements. Games are rituals, famous games and plays are narratives, and the feelings of anticipation as a viewer watches their favorite team provide emotional tension. Games and Super Bowl parties are social, and jerseys worn in admiration of players are material. Although watching football does not encompass the ethical and doctrinal aspects of traditional religions, football is more than a mere sport.
Author Michael Dovak theorized that sports serve as America's civil religion in his book "The Joy of Sports." He hypothesized that sports are a part of a larger trend of human behavior that stems from a natural religious instinct, Larry Merchant, a former American sportswriter, said that television networks treat the Super Bowl "as though it were a solemn high mass."
When presented with this theory, James Thomas (JT) (10) pondered for a few moments and then agreed. "The way that people dress up and make bets and they have all these different traditions, it could be seen as beliefs or something spiritual," he said.
In the school community, football is considered more important than other sports, Nshera Tutu (11) said. During Homecoming, the Varsity Football Team garners the most support of all of the games, even though there are teams with better records, she said. "People definitely worship football to an extreme that it doesn't deserve."
In 1981, in Volume 75, Issue seven of The Record, an editorial responded to complaints that the paper featured too many articles about football. It contended, "We think [football is] an important part of America and a lot more important than field hockey, not to mention soccer." In Volume 20 issue two of The Record, published in 1926, the team's schedule was featured prominently at the top center of the front page, alongside the major news of the week.
The development of football in America has been intertwined with religion. The rise of football's popularity was sparked by Americans seeking examples of masculinity in a virtuous, Christian way, Vox writer Tara Burton reported. Since man's body was a gift from God, it was his responsibility to maintain it. This mentality, combining Christianity and the idea of masculinity, gave rise to American sports.
Some churches respect the tradition of football, which can coincide with Sunday mass; a quarter of pastors change the times of their services so that churchgoers can both pray and watch the Super Bowl, according to a 2017 study by LifeWay Research.
Tutu attributes football's popularity in the US. to its promotion of the ideal male, she said. "To a certain degree in America, we do value brute force and we expect men to be very strong and aggressive. It makes sense that one of our nation's pastimes would be a sport where brute force is the norm."
In fact, President Theodore Roosevelt believed that football was synonymous with manhood. When football was on the verge of being abolished because of its risk for injuries, Roosevelt helped save the sport by bringing together Ivy League football coaches, their representatives, and the Secretary of State to craft a plan to make football less dangerous. He wrote in a 1900 essay titled The American Boy, "In life, as in a football game, the principle to follow is: Hit the line hard; don't foul and don't shirk, but hit the line hard!"
Football became a way for men to display their masculinity in the absence of war. The first football game, ostensibly a college match four years after the end of the Civil War, resembled a battle; the two teams lined up on their respective sides, eager to viciously attack the other. During the early days of football, tackles and sacks could mean death. In the book "Rebirth of a Nation," author Jackson Lears tells the story of "Soldier's Field," a football field at Harvard. Wealthy donor Henry Lee Higginson purposely gave the land its name to highlight the connection between football and duty.
Volume 12 Issue one of The Record, published in 1913, expressed the importance of football for the male mind and body. "The man who does not play [football] in high school or college loses his most important opportunity for improving his nerve, quickness of thought and action, ability to fight hard under any conditions of physical pain or defeat," an article with no attributed author read. At the time, the school had both male and female pupils, and according to The Record, young men needed "open air every day to make up for the lack of motion necessitated by school life." Women were not mentioned in the article.
With an increase in white-collar jobs, football became a way for men to maintain the aggression that made them strong. Industrial jobs "do almost nothing to make one sturdy and enduring," William Blaikie, a former Harvard football player wrote in 1889 in his piece How to Get Strong and Stay So for Harper's Magazine. For students at Horace Mann, football was a way to counteract the declension of masculinity provoked by sitting in class and studying.
Sociologist Émile Durkheim studied the behaviors of societies who worshipped divine forms in his book, "The Elementary Forms of the Religious Life," which he published in 1912. He observed that when people gather to perform rituals, they feel a vivacious passion, which he dubbed "collective effervescence." The Atlantic writer Michael Serazio applied Durkheim's theory of collective effervescence to the solidarity of sports fans.
Arman Kumar (12), a self-described "die-hard Eagles fan" said a community between the Philadelphia Eagles fans at the school was created through discussions of their shared passion. "My dad and I and my brother, when we go and watch Eagles games, we go to Eagles bars sometimes, or we'll hang out with other Eagles fans, and it's definitely fun to be around Eagles fans," he said.
At a Green Bay Packers game at Lambeau Field in Wisconsin, the home field of the Green Bay Packers, Jack Klein (11) said that he was one of the few New York Giants fans there. Shivering through the cold and surrounded by vociferous Packers fans, Giants fans sought each other out. "You'd see another Giants fan, and you'd have a general comradery," he said.
Sam Korff (9) feels exhilaration generated by the fan community at football games, he said. At games, when the team he's rooting for scores a touchdown, he gives high-fives to his fellow fans, cheering along with them in their shared love for their team. "You really feel like you belong there," Korff said.
Each year after the Super Bowl, the winning team hosts a parade in their city. Kumar attended the parade in Philadelphia after Super Bowl LII. "We were able to just have a viewing ledge [of the parade]. But even that, we waited maybe three and a half hours before the parade actually came to where we were. We were just sitting out there with Eagles fans in the cold, just talking and chanting," he said.
The feelings of excitement, community, and tension at the Super Bowl are accentuated by the pressure of the game, Mikail Akbar (9) said. Unlike baseball and basketball, the championship game of football is one game, rather than a series; whichever team wins a singular game gets to claim the title.
Max Resnick (11) emphasized the fact that the football teams of America are the best in the world, so the winning team earns the title of champion of the NFL and the world."It's going to be a rollercoaster of emotions for me," he said.