EWWW hosts annual Asia Night, celebrates diverse cultures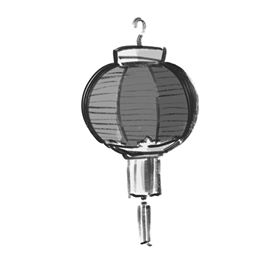 Weeks of choreographing Korean pop (K-Pop) dances, creating decorations, and rehearsing runway walks culminated in East Wind West Wind's (EWWW) annual Asia Night last Friday.
Some elements of Asia Night are kept in the program every year, such as the fashion show and the dance, which is always to an Asian song. This year's show featured previously unseen presentation acts from students such as Ben Vahradian (12), who spoke about his summer abroad in China; EWWW Board member Ashley Chung (10), who sang "When I Was Your Man" by Bruno Mars; and Grace Qiao (8), who performed a traditional Chinese dance.
Unlike previous years, the planning process to put Asia Night together started in early January as opposed to early December, subsequently giving the group "a sense of motivation to get everything together as soon as possible," EWWW Board member Rachel Zhu (11) said.
The time crunch made it difficult for Samantha Tsai (11) to teach the 12 dancers, ranging from freshmen to seniors, the K-Pop dance medley that she put together, she said. Unlike the dance that Tsai taught last year, this year's dance featured six songs—some of which were popular among EWWW members, such as "Boy With Luv" by BTS and "Chicken Noodle Soup" by j-hope and Becky G, and other songs by girl K-Pop groups that Tsai enjoyed, like "Psycho" by Red Velvet and "Snapping" by Chung Ha.
The majority of the 12 dance participants were not experienced dancers, which is typical of Asia Night dances, Tsai said. "In the Asia Night performances and dances, we're never looking for perfection or anything like that; it's mostly just to have fun," she said. "[We're] dancing while keeping in mind that it's supposed to be fun, and [we're] smiling throughout the whole performance; it doesn't really matter if you do the choreography correctly."
In order to master the choreography, the group practiced for many hours, staying at school until 8 p.m. during the week leading up to Asia Night and occasionally going to Tsai's house to practice. "Individually, we knew what to do, but putting it together and making it look like it flowed was definitely difficult," dancer Madison Xu (9) said.
This year's Asia Night was Xu's first. Towards the beginning of the year, she was looking to join clubs that showcased Asian culture, and a couple of the EWWW Board members on the Girl's Varsity Fencing team convinced her to take part in Asia Night, Xu said. "I wanted to join something like [EWWW]—this huge community of people that are very similar to me."
Similar to Xu, English teacher and EWWW faculty adviser Jennifer Huang had never attended Asia Night prior to this year. Since this was also Huang's first year as an advisor, she decided to let the EWWW Board handle most of the performance planning, she said. "I wasn't at first completely sure what I was getting myself into, but it felt important to me that a club that's based around this idea of Asian identity would have an Asian faculty advisor."
Ultimately, Huang said that she came away from the night with a new sense of her responsibilities as an EWWW faculty advisor, as well as an understanding of the "celebratory" atmosphere that was characteristic of the entire night. "I was sitting in the audience and smiling the whole time; it's just a really nice mood in the air," she said.
Prior to the actual show, the club hosted a dinner featuring homemade Chinese, Korean, and Indian food, an event that EWWW Board member Daniel Lee helped put together. Lee, who also participated in the fashion show and the K-Pop dance medley, said that Asia Night serves as a way to display Asian culture both to those who aren't usually exposed to it and Asian students.
"As cheesy as it sounds, [EWWW] has helped me come in touch with my Korean roots, whether that be through discussions with other members of the club or just the activities that we do," Lee said.
Zhu, who reached out to the South Asian Family Alliance as well as the Chinese and Korean family networks to organize performances, interviewed Japanese teacher Nobuku Weiler with fellow EWWW Board member Tomoko Hida (10). The pair asked Weiler about the culture shock she underwent emigrating from Japan to America as well as her experiences as a high school Japanese teacher.
By helping put together the "enormous project" that was Asia Night, Zhu was able to connect with her fellow EWWW members on a deeper cultural level, especially in terms of their collective Asian identity, she said. "Because [Asia Night] takes so much time and effort, it really establishes such a tight-knit Asian community and fosters so many new friendships, which I think is probably the most valuable aspect of the event."
To Hida, the tradition of Asia Night reflects a greater embracement of Asian culture within the school's Asian population. "I feel like a lot of the Asians at this school can be whitewashed," she said. "[Asia Night] is about going back to our roots and singing songs that we've heard when we were kids and wearing clothing that we've seen our parents wear."