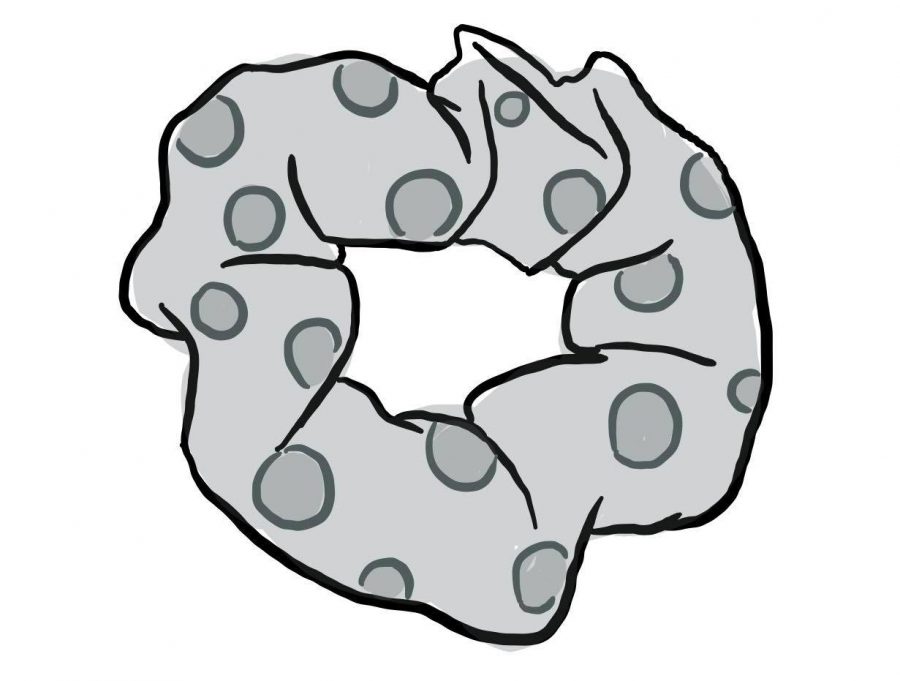 Redesigning old garments, one of the newest fashion trends and an impactful way to reduce environmental waste, has become the focus of the school's Fashion Design Club (FDC) as it practices a zero-waste policy. The club teaches members how to sew, hem, and patch, so that they may refashion old clothing instead of throwing it away, club leader Lily Seckendorf (12) said. This year's policy is a slight shift from previous years as "this year's group is very much into the idea of recycling and reuse, the idea of using older clothes and giving them a new life," faculty adviser Caroline Bartels said.
Indeed, the the fashion industry generates 92 million tons of waste each year, the Global Fashion Agenda wrote in a recent report. "We live in a world where we just consume fast fashion," Seckendorf said. "We buy cheap clothing and throw it away, but maybe [if] it has a hole or something, you [can] just repair it instead or maybe make something new out of it."
Each week, the club hosts sewing workshops for both serious members and those looking to dabble. While long-term members find their fabrics and work on their own self-directed projects, less committed members can learn to sew, Seckendorf said.
In order to make the club more accessible to those without any sewing experience, the club purchased a sewing machine using leftover money from last year's bake sale, Seckendorf said. While Seckendorf had limited experience, she took the machine home over winter break and learned to sew from reading the instruction manual and watching YouTube videos, she said. Now, Seckendorf teaches club members how to use the basic functions of the sewing machine, Grace Ermias (12) said.
Once members become proficient using the sewing machine, many begin their own projects. Jihsu Ryu (12) said that she had been looking into reworking clothes on her own when she heard about the club. The club is a "nice space to relax and work on something else besides schoolwork for a while," she said. Part of the reason Ryu was interested in FDC is because of its global impact, she said. "It's really important to be mindful about the ways in which everybody can lend a hand in working against furthering the damage that we have done to our planet."
At the beginning of 2020, the club's members went to a Goodwill store together to purchase a piece or two to work on for the rest of the year. Seckendorf also brought in some of her old clothes and some of her grandfather's old ties which Ermias has turned into a headband, she said.
Members of the club also plan to work on larger group projects, Ryu said. During their trip to Goodwill, the club purchased a picnic blanket which they hope to refashion into pants and a top.
"It feels like another form of art," Bartels said. "When kids go to the ceramics studio, they create something because it's relaxing and therapeutic; I think that's what these guys are doing with FDC." During most meetings, members of the club relax and work while listening to music together, Ermias said.
Towards the end of the year, the FDC is considering decorating a gallery for their final products, Seckendorf said. However, regardless of the final product, Seckendorf said that she hopes that members of the FDC are able to creatively express themselves and that the FDC serves as a relaxing space. "And if nothing comes from what's being created, that's okay too because they've learned how to use a sewing machine, which is a good skill to have," Bartels said.
"It's more than just a fad, we should all be more conscious about how we consume clothes and ensure that they have a proper lifetime," Ryu said.