Editorial: Individual steps to make our community stronger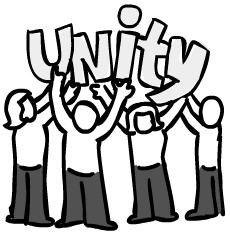 Finding ways to create community is more important now than it has been in a long time. In this editorial, we are not asking for anything new to be required of students, coaches and faculty. We are asking for community members to make an active choice to connect with others and create concrete platforms through which to do that.
Club leaders: Try to hold club meetings as often as you used to- figure out ways to adapt to the current situation. The younger members of your club need to keep learning the skills and knowledge to flourish in your club. But more than that, people need social interaction. One of the easiest things that can happen during this crisis is that without walks between classes and hanging out in communal areas, we no longer have a real reason to speak with people who we aren't close friends with. Club meetings have always been a primary way that people from different grades and different social circles have spent time together.
Spring Coaches and Captains: As we all found out this Thursday in an email to the Upper Division, Spring sports competitions have officially been canceled and clearly no one is practicing in person right now. With that said, we are urging coaches and captains to figure out ways to bring their teams together on a regular basis. That could include watching films from your respective sport as a group, discussing tactics, or just hanging out (virtually) as a group and playing a game or watching a movie. Students become athletes not just to play a sport but to be part of a team. No amount of physical distancing necessitates an end to acting as a team.
Teachers: As much as you can, we would love for you to create semi-structured times when students can opt in to a discussion in addition to the regular classes that you are holding. We are not saying that you should necessarily tack on required classes to what your original plan for HMOnline was. But many students want to be intellectually challenged and have time to talk with their peers more frequently. Try to make those opportunities for continued connection and discussion happen as often as possible.
Everyone: Attempt to reach out to people you might not be incredibly friendly with. Maybe you were semi-friendly with them from that math class two years ago and now you always nod at them in the hallways. Text that person. Don't give up on being friendly and social with people who aren't your closest friends. And who knows, that person just might be thinking about you too.
We are resilient. We can go through this together. But that is a decision that we have to make each day. Start now.