HM Online makes its debut as remote learning commences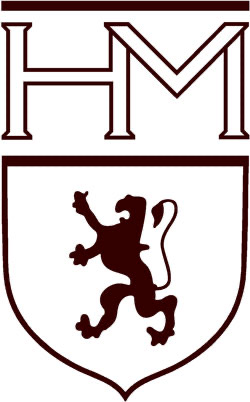 Due to the growing COVID-19 health crisis, learning has officially shifted from the classroom and onto Zoom. HM Online began this Tuesday and will continue through at least April 20, though the possibility remains that the school may not open for the remainder of the academic year, Head of School Dr. Tom Kelly wrote in a letter to the Upper Division (UD).
The Sunday before each week, teachers will email their students with the plan for the coming five school days. Typically, full-credit courses will be held on Zoom two times a week and half-credit courses will be held once a week, Head of the UD Jessica Levenstein wrote in an email to the UD.
The administration and faculty devised this plan by weighing the benefits and drawbacks of Zoom, Director of Counseling and Guidance Daniel Rothstein wrote in an email. "On the one hand, we could try to have a regular school day with the regular schedule all on Zoom. But staring at a computer screen for the whole day is not necessarily good for a person's mood, and it can be quite difficult to concentrate on a screen for that long as well," he wrote.
Mandy Liu (11) has appreciated seeing her friends and teachers on Zoom. "It kind of brings things just a little bit closer to normalcy," she said. "Of course, HM Online isn't the most ideal; I'm still seeing them behind the screen, but it's definitely better than nothing."
Luke Weber (12) said that Horace Mann is his home, so he's glad school is continuing at least in some form. "We're all registering that even though we're separate, we are still going through the same things—and that brings us together, and we're all able to have a deeper understanding for each other."
Nevertheless, Weber said he misses the school community tremendously and is disappointed that most of the events he was looking forward to were canceled, especially because he is a senior. "Not being able to wake up every morning and go on that bus to HM—it hurts me every time I get up."
Students and faculty are interacting less often than they would if they were in school. History teacher Dr. Ellen Bales misses casually catching up with the community, she said. "It's amazing because you don't think of those interactions as being these big deep things that happened in your day, but once you strip them all out, you realize how much you're losing," she said.
For Megumi Iwai-Louie (9), the transition has been especially hard due to a lack of human interaction. She's especially grateful for her teachers, who have attempted to rekindle the connections with students. "Even though we're all isolated, they're trying to foster as much of a united and empathetic environment as they can, and a safe space for students to share their particular stories."
Even though Stella Cha's (11) teachers have been easing her into the learning process, HM Online doesn't feel like school to her, because she sees her classmates and teachers much less often than she would if she were in regular school. "It just feels like we're on break," Cha said.
Because the format of learning has changed drastically, this week has felt like a new beginning, Teddy Ganea (10) said. "This is almost like a second HM orientation."
Learning is much more independent now, Divya Ponda (9) said. "It's more of us taking the initiative versus our teachers, so we have to rely more on the materials that our teachers give us than class meetings."
HM Online requires students to be exceptionally engaged, Jiyon Chatterjee (9) said. "It really puts the onus on the student to understand their work, to find out if they have any questions and communicate their concerns clearly to teachers," he said. "What I'm finding is that the upside of this is that it emphasizes personal responsibility and taking initiative."
Ganea's classes are now primarily homework-based, he said, and many of his Zoom meetings serve simply to clarify handouts or labs, as opposed to teaching large chunks of material. Though it isn't the most ideal method of learning, he believes that teachers and the administration are making the best out of an extremely difficult situation, and he appreciates their hard work, he said.
Likewise, Chatterjee's Atlantic World History class used to be run seminar style, but now, students read the textbook independently and Zoom as a class occasionally to go over any questions that they have, he said. But because the Zooms are not every day, Chatterjee feels apprehensive when asking questions, as he is worried that he's taking up too much of the class's limited time.
Another change Ponda has noticed is a decrease in opportunities for collaboration between classmates. "There was a lot of turn-and-talk to your partner, and stuff like that," she said. "[Now,] there's less communication with classmates and more of you just listening to the teacher. I feel like it's less personal."
Cha has a physics lab that she has to conduct independently, which has many pros and cons, she said. "I can be controlling over whatever happens, so that it's accurate, [and] I have more time to do it," she said. At the same time, she doesn't have a partner with whom she can share ideas.
Since HM Online began, Dylan Chin (12) has been assigned less work, regardless of the type; nevertheless, it feels as though he has more, he said. "When we get to work at school, we have time to do it and we feel like we're like in a productive environment." However, because all work now is by definition homework, it feels as though there's constantly more to do, Chin said.
Due dates have become vague as the line between classwork and homework blurs, Liu said. "Is [my homework] due at the end of the day? Is it due at the end of the school day? What even is the end of the school day? Trying to figure that out is complicated."
Gloria Khafif (12) believes that despite having a manageable amount of work, it's harder to complete. "Now that it feels like there is homework throughout the day, and my sleep schedule is a bit off from the extended break, and my lunch periods are now not as concrete as they used to be; all of the schedules and all of the systems that I had in place that made me feel more productive are kind of skewed."
Iwai-Louie said that she's more stressed than usual due to a combination of the exhaustion of Zooms and because she doesn't have an opportunity to decompress with her friends. "It's really, really hard to just stay stationary in front of a screen." To reset after Zooms, Iwai-Louie takes walks around her house and talks to her sister, she said.
Dr. Tom Kelly discussed the possible overload of screen-time in an email to the parents on April 2. "How ironic it is that just six months ago we would have agreed that this much screen time was counterproductive and we would have chuckled at the thought of putting our cubs on many of these platforms for the purpose of primary instruction," Kelly wrote.
Working online is also problematic for Chin because of the multitude of distractions that surround him, he said. "You want to finish this good book, you want to watch this TV show—you have this all right next to you. What's to stop you from doing it?"
Cha sometimes uses her phone during Zoom classes, adding to her disbelief that she's in school, she said. "There are a lot of things you can get away with on Zoom."
Staying on top of tasks has also grown more difficult as students are overloaded with information from FirstClass and PowerSchool Learning, Liu said. "There are so many links, and I think it's been really challenging to get all of my homework in one place and all of the links in one place," she said. "It's key for students, after reading an email, to put all of the information in a separate platform, where you know you can see your full week's schedule, instead of trying to find it again later in the week under piles of emails."
Instead of scrolling through her email before every class to find a link to her next Zoom meeting, Liu has started to use a Google Calendar and inserts the links to her Zooms in the description box, she said.
Despite the hardships of working from home, the success of the class is often reliant on the subject itself, Chin said. Chin's schedule, which consists only of humanities courses, runs almost as it would if he were in school, he said. "You've got a book, you can do reading, you can write an essay. We've got Zoom, so we can talk. You need nothing else," he said.
Liu has noticed that her discussion-based classes, English 11 and AP United States History, are running smoother than expected. "We're used to talking, and it doesn't really matter where we're talking," she said. "Right now, it's still a bit wacky because we're all new to this platform, but I think later on, they'll go better."
However, Khafif's English elective, Writing Nature, Writing Ourselves, has had to completely change its premise, given that students cannot safely go outside and write. "Our point of view is completely different," she said. Since the start of HM Online, Khafif has been writing about what she sees and hears out of the window rather than what she actually experiences and observes outdoors.
Daniel Lee's (12) math and physics classes have had to make the biggest adjustments, he said. "There's no whiteboard in front of us. Ms. Crowley and Ms. Fergusson are using some app or some software where they just share their screen and their writing and everything, and they talk over it, but it's just a different feel."
Liu, also taught by math teacher Catherine Crowley, appreciated the use of Zoom's shared screen feature, she said. "I feel like technology, because it's so advanced, enables us to learn or be engaged in one way or another."
Khafif's math class uses Khan Academy lectures, which has resulted in unintended difficulties. "The level of understanding that I could've gotten from questions I couldn't even think of from fellow classmates—that whole part of the equation gets taken out."
No video could replace the role Weber's math teacher plays in his learning, he said. "Although those [videos] are helpful, it's really not seen as being able to hear from her," he said. "I don't enjoy it as much as I enjoy being in Dr. Hubschman's class."
In contrast, according to Ganea, discussion-based classes have changed the most. "It's hard to have a lively class discussion. If more than one person happens to speak at the same time, there's so much feedback that no one is heard at all." As such, discussions cannot be as spontaneous, he said.
"Trying not to talk over someone is an issue right now," Liu said. Some of her classmates are using Zoom's "raise hand" feature, whereas others are physically raising their hands, leading to confusion.
"I don't think you could really quite replicate the kinds of discussions that we have in the classroom, which involve reading an astounding number of non-verbal cues," Bales said. "[Zoom] is never going to be the same as being in the room with people."
Bales said that many teachers, including herself, are extremely kinesthetic; they learn a lot of information about people—what they're thinking, when they might like to talk, if they're puzzled—by being in a room with them, she said. "This is a two-dimensional space, and I'm used to interacting with people in three dimensions. It's like if you were robbed of certain senses you have that you use all of the time professionally—and that's really weird."
The "raise hand" tool on Zoom creates an awkward reaction time after the teacher calls on students before the student unmutes themselves, Khafif said. "It just feels like no one really knows when to speak or what to say because they can't say whatever they're thinking at that moment."
Iwai-Louie's English class is particularly close, but it will be difficult to maintain their relationship, she said. "It's hard for us to do the same level of class discussion that we were able to do," she said. Her class will instead be writing journal entries about their readings.
Still, Iwai-Louie's teachers are trying to keep her classes united, she said. "The tension [of the virus] is still very much present but I know that my teachers are really trying to check in with us, ask us how we're doing," she said. "I just really appreciate that aspect of it."
Liu expects HM Online to eventually feel more natural, she said. "I think teachers and students are all trying to figure things out, and once we get in the hang of things, it'll work really well," she said.
* "The swine flu (also known as H1N1) in 2009 [was the first time the school moved online.] In some divisions, we had 40 percent of the students absent, and 'lots of students in the UD present with flu-like symptoms. A lot of teachers were out sick, too. The NYC Department of Health was monitoring the percentage of students absent at HM and eventually asked us to close in light of the large number of zip codes served by the school. We took advantage of a previously scheduled long weekend. As for moving to an online program for a few days, it was an impressive effort for the time, but not as comprehensive as today's effort," Dr. Kelly wrote in an email.