Dancing in the Screen: Dance and theatre moves to Zoom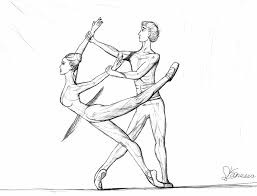 Instead of heading to the basement of Tillinghast for her Performance Workshop class, Grace Ermias (12) is devising, designing, and performing via Zoom. While theatre and dance students and teachers have had to adapt to new curricula and reschedule performances to virtual platforms, they have implemented new creative ideas to enhance the digital classroom.
Online system has been challenging for both students and teachers and is not ideal for the long-term, said Dylan Chin (12), who takes Playwriting and Production and Acting for the Camera. . Chin said there is a lack of energy that the actors and audience would normally feel. However, although there is a feeling actors get from being in front of an audience that cannot be replicated online, the classes temporarily the desire to act for the moment, he said.
Ermias, who takes Performance Workshop with theatre teacher Benjamin Posner, has found the group creative process to be inhibited over Zoom. et Yet, of all her online classes, she said she feels the most at school in Performance Workshop. The class recently opened to the entire school community,, Ermias said. Because students' classes meet with less frequency, more students are able to drop in, which previously was not the case. Although there were limits to what could be done in Ermias' class, the group became creative with ideas like starting to read a radio play and practicing different and fun voices and accents.
Spencer Kahn (12), who takes Playwriting and Production and Acting for the Camera, said all of the classes work relatively naturally; the students are continuing work on their second draft of One-Act plays. For Acting for the Camera, the transition was smooth because the students will still be acting and creating recorded performances on their own, he said.
For dance classes, dance teacher Denise DiRenzo has experienced a "smoother than expected" transition. "For the first two weeks, I've used YouTube video tutorials for most classes, and for my Upper Division classes, I will be doing more teaching online through Zoom," DiRenzo said.
Nonetheless, for any class held online, technology can be an obstacle, Willa Davis (9) said. Dance classes are no exception. There are Zoom difficulties, like if someone is having trouble joining the call or stuck in the waiting room or has an unstable WiFi connection, she said. "Sometimes if the music is playing from the teacher's speaker, it lags and everyone's dancing at different times," Davis, who takes Dance Workshop PE, said.
However, HM Online has also created positive new experiences for Dance students. Moving forward, HM Online will give dance teacher Alison Kolinski's classes the opportunity to delve into the history of dance, which she is excited about because it is usually not the focus of the studio-based class, Kolinski said.
Outside of the Zoom classroom, extra-curricular theatre and dance performances have also been moved to a virtual platform. There is a lot of focus in making sure the same love of theatre and creativity can come through online, she said. "Theatre is healing for so many people, and we want to keep that energy in times of stress," Horace Mann Theater Company (HMTC) Publicity Officer Jordan Ferdman (11) said.
The HMTC will be hosting the HM Variety Show through Zoom on April 18th at 7 pm with a goal of bringing the community together and showcasing the talents of its members, Chin, HMTC Co-President, said.
The Upper Division Musical, Urinetown, will be produced via online live-stream, Posner, the Director of Urinetown, said. Rehearsals for the show will resume this week.
"The artistic team is augmenting their designs to fit into the screens and homes of the cast. For example, the costumers will be working with the cast to pull from their own closets at home," Posner said. "Hair and make-up will be more essential than ever. We are trying to figure out a way to have uniform lighting and set design."
"We'd love to present Urinetown to the entire school so the [students] can see their friends performing and how hard they've worked," Kolinski said. "We don't want to stop everything we want to go on in our lives."