Weber (12), Virtual hand in hand: a community despite COVID-19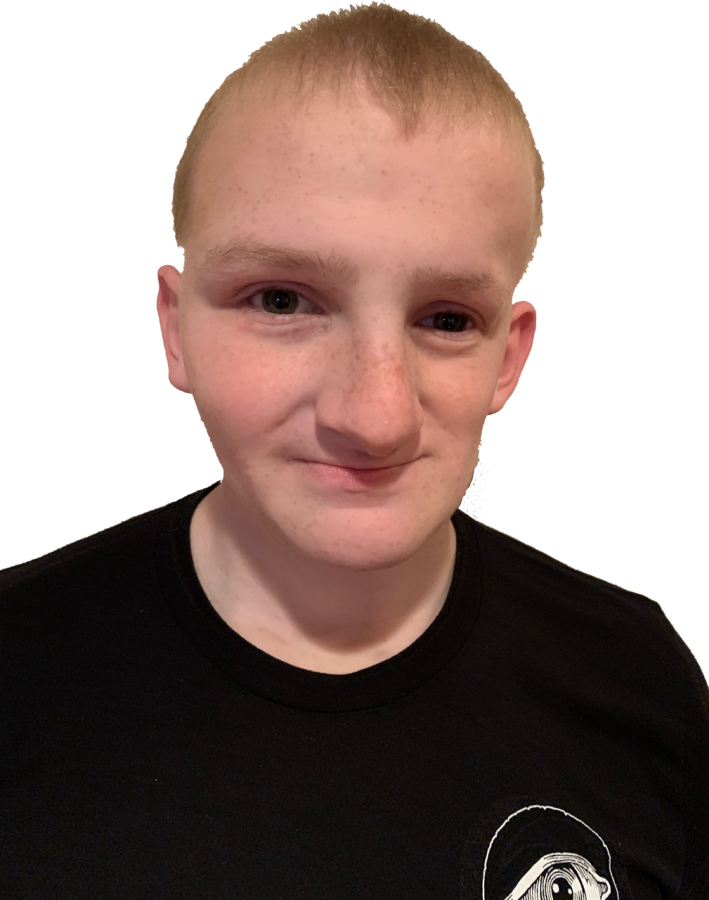 I'm not going to make any big declarations. I'm not about to tell you that the seniors have it worse than everybody else right now. I'm not interested in pity or lamentation. I just want to talk.
It feels like we're going through this big, Hollywood-style journey. We've struggled for years along this path, developed as humans, created eternal bonds, and had to wrestle with who we are. But at the end of the journey, there's supposed to be this great, big triumph; a celebration. Where's our celebration? Since Ms. Benesuli taught me how to use a computer in 4th grade, I've been typing "June 2020," over and over again for years. In June 2020, I'm going to be sitting at home, still. A couple of weeks ago, on a regular Monday, my friend Momo Campbell and I approached Dr. Kelly in his office and explained why he needed to shut the school down for the time being. We cited the cases in Westchester and warned him that this corona thing is gonna be big. We didn't know how right we were.
In the first week, it seemed like a fun break. Sure, I wouldn't be spending spring break in Morocco with my best friend, but three weeks of break sounded awesome. On that last day of school, I ran around campus, excited about what Momo and I  had done. We thought we got school canceled and that we were heroes. But we didn't get school canceled. We weren't aware of how scary the approaching forces were. We were simply making our Midnight Ride, saying the virus is coming and we better do something. I started making plans with my friends. We could spend three weeks hanging out in the park or playing board games together. It took me a while to realize that this wasn't just a staycation, this was a global crisis. 
I started to miss my friends. At first, I could FaceTime them every day, but then they stopped picking up, and I was alone. I missed my teachers. I missed walking into Concert Glee and saying hi to Mr. Ho and Dr. Amir. I missed meeting with Mr. Bauld, and I missed seeing Ms. Capolupo in the Music Office. I missed all the friendly faces. I missed bumping into Mr. Engelstein and talking with him. I missed seeing Mr. Shaw in the testing center. I missed Jimmy, the security guards, Marianna, and all of the Flik workers. Spending 15 years of my life at Horace Mann, there are so many things I got used to, and I didn't realize how hard it was to live without them. A Horace Mann day without a security guard greeting me on my way in is not a Horace Mann day. This place has become a huge part of my life, and right now it feels like it's been sucked into the coronavirus black hole. The journey just stopped; there's no clear path ahead of me anymore.
Since I started here, I've been waiting for the day everything at Horace Mann would magically be fixed. In fourth grade, when I relapsed with cancer, I hated people staring at me, calling me "baldy." I hated the way first graders looked at me and laughed about the fact that most of them were taller than me. I hated the way people talked to me, sympathetically, and I hated the faces people made when I asked to play football or basketball with them. So I gave up on being the "cool kid" and chose to wait. I would wait for the day I would become the "king of school," and everybody would like me, and when people would want to be around me. There were many times when I thought that magic moment would come. The fifth-grade dance: if you can work up the courage to ask somebody, you will finally be normal. Nope. The sixth-grade musical: if I get a lead role, now people will ask me to hang out with them on the weekends. Nope. My Bar Mitzvah: if I can do something completely different, people will finally respect me. Nope. Eventually, I just stopped waiting. But that was when I finally felt like I belonged. I stopped wishing I could get invited to a certain party and started thanking my lucky stars that I had seven incredible friends to hang out with on Friday afternoons. I stopped lamenting that I wasn't as good as everyone else. I stopped crying about everything I couldn't do and started doing my best with what I could do. And I stopped waiting for myself to suddenly have a BFF, to suddenly be in a "cute high school couple," to be the captain of the football team or the school's greatest performer.
When I came back to HM in 10th grade, I began to see the Horace Mann community like I've never seen it before. At no other place in the world can I randomly walk into the Music Office and see everyone look up at me and say hi. At no other place in the world can I walk into One Acts rehearsal and be filled with a rush of joy from seeing my castmates and Ms. V. Some things are just unique. There is only one Coach Cullen, who enthusiastically leads the school in a two-hour intense cycling session. There is only one Mr. Timko, with whom one can have the most intriguing conversations in the world with. There is only one Dr. Delanty to help us with our crazy dreams for the Cancer Awareness Club (CAC). There is only one CAC, a community of truly incredible people.
I know that everybody is struggling through this time, but the different people I've kept in contact with, and the different lessons I've learned made my struggles a little more bearable. And on that note, here are the top five most important pieces of advice I can offer for everybody having a tough time with this virus.
Hope. This might seem really tough. I know it's hard for me, and it's gotta be even harder for the many people whose families are being impacted directly during this time. But even in the darkest days, we need to keep our heads up and remember that this will end. All of us will have changed as people by the time this is over. But

how

we change is up to us, not the virus.

Learn to be empathetic, not sympathetic. Everybody is taking this situation differently, so instead of taking pity on people, try and understand what they are going through. I've learned a lot about Covid-19 just by having conversations with other people. I've spent my whole life in fear of a disease, and I know that the best thing we can do to get through this is by fighting back. I don't mean doing anything crazy, but just putting a smile on somebody's face can make a big difference.

Don't forget that your health comes first. We are in the midst of a global crisis. Your number one concern shouldn't be a physics test. If you are having a tough time, talk to somebody. HM students are incredible at pushing themselves beyond their limits, but right now, let's just take it at 100%, not 6.022 × 10

23

%.

Talk to everybody you can. One of the worst things about this time is how lonely it feels. All I want is to be in the cafeteria with my friends again. But right now, the best we can do is Zoom, or FaceTime, or Snapchat. And it's not great, but it'll have to make do. Talking to people, even people you don't know that well, makes it a lot easier. It's a nice reminder that we're not alone. 

Lastly, it's okay to be upset. It's okay to miss HM. I miss it a lot. This is a really depressing time, and we can't just forget about it or ignore it. But acknowledging it comes in many different forms. You can sing about it, write poems about it, or even write Record opinion articles about it (I highly recommend the last one). The one thing we can't do is give up, though. It's up to us to stay strong. It's up to us to make the best of the situation and to help others do the same. It's up to us to care for others and to give optimism to the pessimists. Forget tomorrow, it's up to us to be the leaders of today.
As we get closer and closer to what would've been our graduation, I, like many other seniors, am frustrated. This is not what we worked for. And as we go through the many bumps in the road of HM Online (including but not limited to the failed fight for the pass/fail, the cancellation of Urinetown, and the drastic end to the senior slump), many of us feel hopeless and lonely. But if the Variety Show proved anything, it proved that we are still in this together, even though we are apart. So whether you are a senior, a teacher, a parent, or anybody going through a tough time right now (which is pretty much everybody), let's get through this uphill battle, virtual hand in virtual hand, and when it's over, the celebration will be even more meaningful.]