A Community Away from Home: The SDLC Experience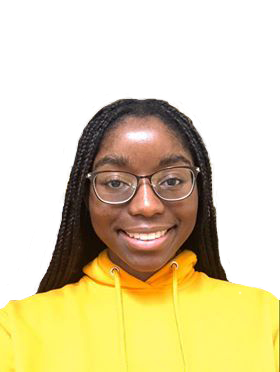 The Student Diversity Leadership Conference (SDLC) is a four-day gathering of students centered on conversations about diversity, social justice, and community building. I originally applied to the conference because I had heard about how eye-opening and moving SDLC was from friends who had previously attended. Discussing and learning about social justice is a passion of mine, and I hadn't had the chance to truly engage in topics about it prior to SDLC. Part of what drew me to it was the fact that I would finally have the chance to have these important conversations with people who truly cared. I've found that sometimes at HM, I have had conversations about identity with the same friend groups, clubs and affinity groups, and that not everyone cares about issues important to me. At SDLC, I was surrounded by people who found these topics just as interesting as I did and were just as passionate about making a difference in their academic communities and the world around them.
During the conference, I engaged in many interesting conversations with people with a spectrum of beliefs and thought about my own place in the world. I realized the privileges that I take for granted and how I can use that power to better myself and help others. SDLC also taught me the power of vulnerability and leaning into discomfort. On the first official day of the conference, Dr. Rodney Glasgow led all 1,800 students who attended the conference in an exercise in talking about where our trauma lived. After talking about his own life, he invited students up to the stage to talk about how their trauma manifested in their lives. I found myself petrified by the idea of talking so openly about my darkest times in an auditorium full of near strangers, but I was moved when I saw countless people sharing their stories like they were talking in a circle of lifelong friends. After that moment, I decided to be as vulnerable as I could with the people I talked to. Within my family group, the group of eighty randomly chosen students that I did all my activities with, I talked about experiences at the school and beyond that I previously never felt comfortable openly sharing. Everyone was respectful of what I said and expressed gratitude for sharing my own stories.
Although SDLC as a learning experience was revolutionary, what will forever be most memorable is the sense of community and love that I found. Within the family groups, people could talk about the struggles they faced, and everyone would respond thoughtfully. One could sit at a table of strangers during lunch and feel like they were already friends. On the two full days of the conference, we also spent some time in racial affinity groups. When I went to the Black/African heritage affinity group, I felt nothing but love from the beginning. We came together and celebrated the things that made us proud to be Black. For instance, at the talent show on the last night, I lost my voice cheering for all the different performers that graced the stage. I knew that no one would question my Blackness, my knowledge of Black culture, or expected me to speak on behalf of all Black people, which often happens when you are Black at a predominantly White institution.
On the last day of the conference, the six HM students presented what we learned and wanted to bring back to school for the HM faculty who had traveled with us to Seattle for the faculty version of the conference, People of Color Conference. I found myself overwhelmed with emotion because I wasn't ready to let go of the joy that the conference brought me. I was certain I wasn't going to see many of my SDLC friends again, but I was assured by our faculty that this wasn't the end of our friendships and that I shouldn't be upset. This is when I realized that the community of people who shared my concerns weren't exclusive to SDLC. I was surrounded by faculty members who supported me, cared about what we had to say, and helped to improve our experiences.
Luckily, almost five months later, I still talk to many of my SDLC friends regularly. My family group and the Black affinity group have stayed in touch using various forms of social media, and we still celebrate each other and our successes and uplift each other during tough times. It proved to me that the world is bigger than the bubble that exists at the school and that I am not alone in my experiences.
Unfortunately, Horace Mann students can only go to SDLC once, so I cannot apply again. Even if I could, I wouldn't because I was incredibly fortunate to experience the magic that is SDLC, and I want as many Horace Mann students as possible to have that similar experience. Being around other teenagers who care so deeply, who understand you as a person, and who push you to be a more thoughtful member of your community, will truly change you for the better.