Hatred stemmed from fear: The coronavirus unveils American xenophobia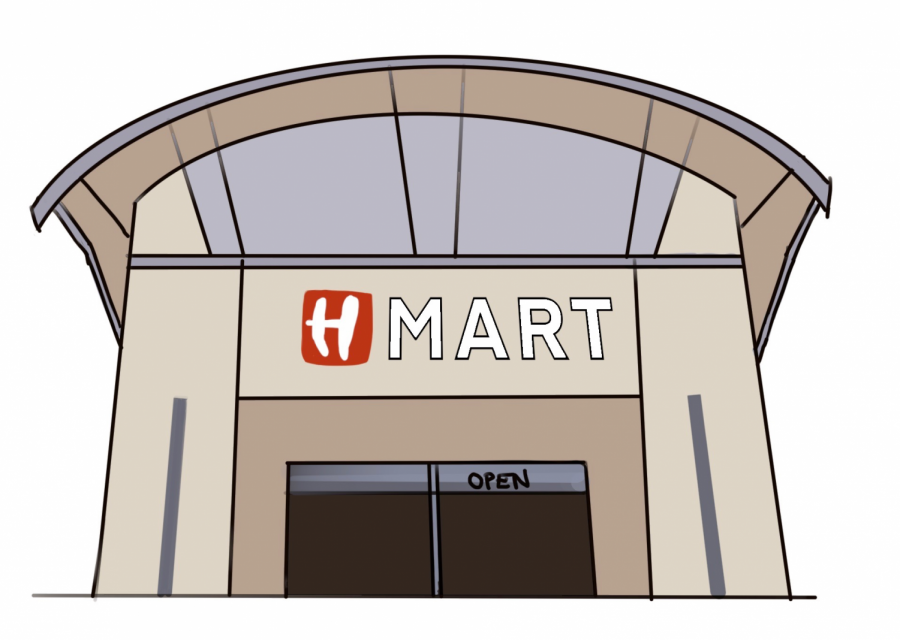 "You know, I feel a lot safer here than I do at any other grocery store." The realization came to me as my wife and I stood in line waiting to get into the H Mart, a Korean brand supermarket, in Hartsdale, New York. "I know what you mean. No one's staring at us here," my wife added.
In the months since the COVID-19 outbreak around the world, my wife and I have been met with more daily hostility and racism than we can remember. My wife, who is Korean-American, and I, half-Taiwanese and half-Colombian, have spent a lifetime dodging, ignoring, or dealing with the day to day racism that many Asians and Asian-Americans face in the US. Everything from people pulling the sides of their eyes back into slants, the ignorant questions about what we eat, and the imitations of family languages we ourselves are still working to gain fluency in are nothing new and we've dealt with these for years; we have been taught to ignore it and not cause trouble. Yet, we marvel at how we may or may not fit into many Asian stereotypes and how we can't in good conscience say we're the "model minority": We're only mildly good at math, we're both excellent drivers, my wife plays the piano and violin, and I have a martial arts black belt, amongst other things. Since the pandemic was finally acknowledged by the president, we have experienced more daily racism and microaggressions. I have been ordered by strangers to go back to my country, to which I thought to myself, "You mean New Jersey?" We have experienced countless silent glares that label us as the enemy who brought the coronavirus to our shores.
When Asian cultures and achievements are widely praised, this reemergence of anti-Asian racism is puzzling, but again, not surprising. It wasn't long ago when the film Parasite and K-Pop group BTS were all the rage. People enjoyed playing video games on their Nintendo and Playstation consoles, reading manga, and watching kung fu films. We're all using Zoom, and many young people are on TikTok. Despite all these amazing things, COVID-19 has reduced Asian identity to a simple dichotomy: America's coolest friends or America's greatest threat. In the hospitals, Asian doctors and nurses might be praised for the work they're doing to keep people alive and putting themselves on the frontlines of the pandemic; amongst them are a few of my in-laws. We cheer for medical workers at 7:00 pm everyday, but do those applauds count for Asian medical workers as well?
My mother and my wife's parents came to the United States in the early 1970s. They experienced tremendous amounts of racism and xenophobia that they don't openly share, but details of these incidents sometimes slip. They dealt with it and continued their work as medical professionals and dreamt that one day they would be accepted as Americans. However, we have anxiety every time they go grocery shopping or to work, not just worries about them becoming ill, but worries of them being harassed for trying to live their lives. We've felt an obligation to watch over older Asian couples while they are on their walks or in line waiting to get into the store. We feel protective over Asian moms and their children while they are running errands. We feel the need to be the guards for local Asian-owned businesses against anyone wishing to do them harm. We take on these roles in hopes that someone else will do the same for our families when we can't be there for them.
All these recent experiences have left me on edge for most of the time I'm awake. I am constantly looking over my shoulder and studying my surroundings. My brain automatically responds to every gesture from a stranger with hostility. What are you looking at? Can I help you to mind your business? What's that supposed to mean?! You got a problem, buddy?!
However, when these feelings start to get the better of me, I try to look for the good in people. Companies like Table to Table NYC deliver meals with hopeful letters to elderly Asian-New Yorkers who have difficulty shopping for groceries and cooking for themselves. Organizations like the Millburn Short Hills Chinese Association and the Long Island Chinese American Association have raised thousands of dollars and donated thousands of needed medical supplies to local hospitals fighting COVID-19. We're all dealing with this pandemic. It's tiring. It's exhausting. It's frustrating. It's isolating. But doing good for others goes a long way towards helping people cope and overcome this pandemic.
I'd like to leave something for HMstudents to consider, regardless of how they identify themselves; People feel fear when faced with uncertainty. That fear can manifest as hate towards those who are convenient targets. Hate will not prevent anyone from getting sick, it will not cure any illness, and it is the poison that is easy to drink when people foolishly believe it is the one thing that can cleanse them. Strive to walk the walk and make the hard choices to create the inclusive future that we need.