Online MD assembly promotes empathy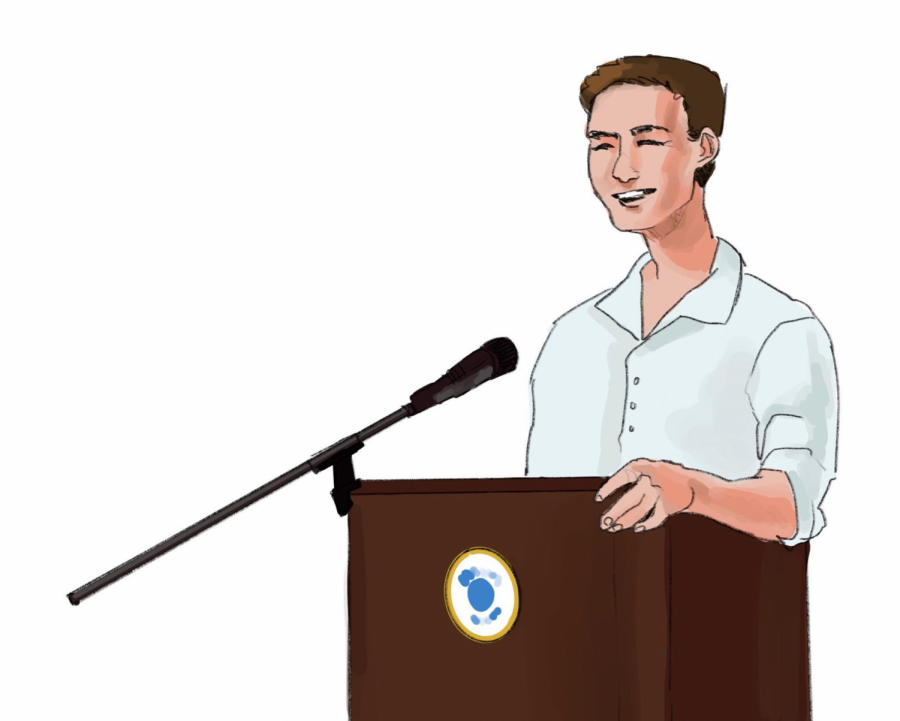 Last Wednesday, the Middle Division (MD) held an assembly that highlighted the importance of students supporting students during these difficult times through a series of stories told by John Dorr Nature Lab teacher, Nick DePreter, and the Head of MD, Javaid Khan.
DePreter was asked to speak at the assembly because he attended a workshop called Narrative 4, where faculty learned to build empathy by sharing their personal stories, he said. The workshop's mission is to "equip people to use their stories to build empathy, shatter stereotypes, break down barriers, and—ultimately—make the world a better place," according to the Narrative 4 website.
"My goal was to support [Khan] as a fellow colleague and to hopefully get Middle Division kids thinking positively about their experience right now and know how to build some empathy for each other in the future," DePreter said. Taking place on Zoom, the assembly had a successful turnout of around 500 people, including both MD students and faculty.
"Mr. Khan's story was about a car accident with a happy ending and a realization that his family is looking out for him in ways he never quite understood until he needed it," DePreter said. "Mine was about a canoe trip with the potential for disaster and my realization that I needed to learn from my friend that even though I think I should be able to handle whatever life and rivers throws at me, I have to accept help, admit to my own vulnerability, and [I] actually grew as a result."
The main message of the stories was to encourage students to be sympathetic of others, and to put themselves in each other's shoes. "Each [story] seemed like a traumatizing experience, but [the stories] ended with people coming together to help each other when it was needed," Alex Schnurman (8) said.
MD history teacher John McNally thought that it was nice for students to be together, especially since everyone could see each other and hear from Khan, he said.
Schnurman enjoyed being together with the whole division as he feels that during this period of isolation, the company of a large group of classmates is very comforting, he said.
Similarly, Lola Stern (8) enjoyed spending time with the rest of her division because it reminded her of school back on campus, she said. "While we are doing online school now, it feels a little more independent, but [the assembly] was more as a group. It was nice to catch up with everyone and feel like we are part of the Middle Division."
However, other students had mixed feelings about the assembly, Stern said. "I know that not everybody enjoyed the whole assembly because they felt that it wasn't a great use of their time in the middle of the day, but I also know that others found it very motivating and encouraging."
Alexandra Leichter (7) felt as though the assembly reduced the stress of both school and quarantine, she said. "[It] makes people think about how even in hard times you can always help people and someone can always help you."
Khan has a talent for running engaging assemblies and McNally looks forward to having more assemblies like this in the future, McNally said.