No justice, no peace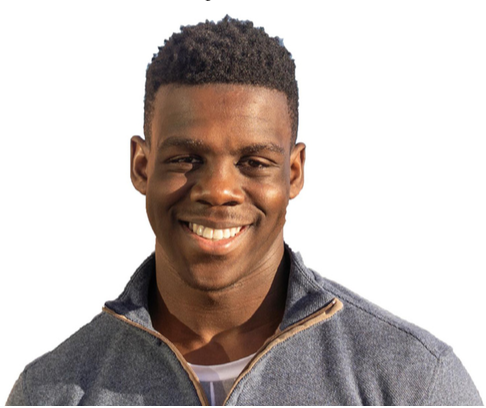 Disappointed. at's the first word that comes to mind when people ask me how I feel about this situation. Over the past 10 years of my life, I've done a lot of growing. I've grown to grasp a better understanding of racial injustices. From the time that Trayvon Martin was shot and killed when I was in 4th grade, to now, the last day of my senior year of high school, I have grown and changed a lot. I can't say the same about the governmental response to racial injus- tices in the United States, however, and that is where the disappointment comes to mind.
During my middle school graduation, I spoke on racial injustices in America. I actually looked back on it to nd the perfect angle through
which to write this piece and I was pained to realize that the exact same issues are prevalent today in America. Part of my speech read:
"It's July 14th, 2013, two days a er my mom's birthday, and I'm waking up next to my brother in a hotel in Florida. My parents are once again angry, very angry. On Fox News, people are arguing. Turns out George Zimmerman had been found NOT guilty on all accounts. It didn't make sense to me; he had shot, killed, murdered a young teenage boy, like myself. Doesn't the law state that murder is a crime, and if you commit such a crime, you have to go to jail? (PAUSE) Hmm … guess not. To this day, George Zim- merman walks a free man."
Today, I am sad to admit that not much has changed.
For my entire life, I've been told to never lash out, or that I will be labeled as another angry Black man in America, and I know that many other young Black men have had this branded into the backs of their brains. For as long as I have been alive, African Americans have tried to stay away from any type of violence in protest, but at some point enough is enough. Over the past few days I've heard and seen many people voice their opinions on how "violence isn't the answer," and that "looting is not the American way."
As African-Americans, we have tried exer- cising our right to freedom of speech, we've attempted to peacefully protest and speak up for the cause. However, when we gather and try to discuss social injustices and spread awareness
peacefully for years and see no results and in some cases increased disrespect, frustration builds. None of the protestors in Minnesota woke up one morning thinking, "I should burn down all of these businesses and loot the city." ese violent reactions are a result of years and years of not being heard. ey are a result of constant oppression in the United States, not just in Minnesota, but throughout the whole coun- try. So while I would never leave my house to light a car on re or break into a building, if that is what people in Minnesota need to do in order for justice to be served, then so be it.
Over the past week, I have received more mes- sages of support than I can remember during any other time in my life, and I appreciate that wholeheartedly. I have heard many non-African Americans ask what they can do to help. I don't feel comfortable asking people to give their money to di erent organizations or to protest, considering the COVID-19 outbreak that has somehow taken a back seat in world issues today. erefore, what I ask all of my non-African American peers to do is simply reach out to a Black friend and o er to listen to them if they would like to speak. O er to be educated and tell them that you want to hear how they feel, and spread that education to your fellow non-Afri- can American peers. But most importantly, seek education from the institutions in which you abide, and try to educate yourself.
While nobody wants to admit it; to non-Afri- can Americans, the word of a white person holds more weight than mine. If I angrily rant about racial injustices to some people, I'll be labeled
as an angry Black man. Although this will never stop me from speaking my mind, white people spreading this knowledge in conversations among themselves will undoubtedly help the cause. So when a white person asks me how they can help, I say: the most important thing you can do is make yourself an educator and equip yourself with the tools to spread knowledge on this issue. Knowledge is power.
Many would preach that America was built on freedom and liberty and that all citizens should be appreciative of those freedoms. However,
not all American citizens have access to this so-called freedom and liberty. As a Black man,
I need to know that those younger than me will have these liberties and freedoms available to them when I am no longer here.
At the end of my 8th-grade speech, I wrote: "Growing up as a young, Black man, I've come to realize that those individuals: Trayvon Martin, Michael Brown, Freddie Gray, Tamir Rice could wind up being me. It is a harsh and scary reality to face, but it is also a shame."
Since then, there have been countless addi- tional names to add to that list. My 8th-grade self would be disappointed to hear the even lon- ger list right now and standing in my own shoes now as a grown man four years later. I'm disap- pointed to realize that today those individuals can also wind up being me. We need to make
a change and do better as a country because as Black people, we are sick and tired of feeling this disappointment.