Now is the time for religion to adapt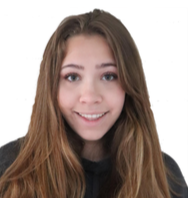 On Easter Sunday, I took part in a ritual that crops up each year: attending an Easter church service with my extended family. But this year, it had a once-unimaginable twist: I was joining my family in London by computer and listen- ing to my cousins sing across a ve-hour time di erence.
is peculiar new reality of practicing religion is a result of the whirl-wind transition to quar- antine that we have all faced. My family's church in London began releasing online sermons focused on keeping the community alive and engaged fairly early into the crisis. However, by Easter Sunday, I had still not fully adjusted to the strange videos where members of the church
recited bible verses or sung hymns from their living rooms rather than from the altar.
I found myself curled up on the couch in paja- mas, rather than the nice dress I would normally wear whilst sitting in a row amongst my family.
I paused the video about halfway through upon becoming aware of my casualness. It felt strange yet sel shly liberating. I could not believe I
was technically attending church like this. It
felt great, but only for a few minutes, before I was reminded of how incomparable this was to normal, due to both not having my family by my side and not physically being in the church.
My cousin, a devout member of the church, sang in the video. My rst reaction was that this hardly replicates the beautiful echo that emerges from the 150-year-old church that she normally sings in. e background noises of washing machines and people running up and down
the stairs took away from her stunning voice. It simply did not feel the same.
Attending church every Easter with my family is one of the most restorative annual activities that I partake in. e sensory experience of it has so far been unmatched to any online sermon that I have taken part in. ere was no candle- light against intricately-detailed walls; no hugs amongst family and friends; no being able to reunite as a community as we have done so for many years. e lack of these components le me feeling less ful lled by the service than I normally would.
In retrospect, I realize that my church was making the best of a challenging situation and still nding ways to connect with the commu- nity despite the odds. Furthermore, being able
to schedule my worship around my timetable was de nitely an appealing feature. I realized that, like many other norms for my generation, religion had just become "on-demand".
Although it was a di erent experience, it was actually just like much of the rest of my life. Religion has been one of the last signi cant ele- ments within our lives to update itself. Over the last century, the format of religious practice has remained primarily the same, failing to adapt any of its methods to the rapidly modernizing world. In many ways, online religious services t our digitized lives much better, which is why their disappearance a er quarantine could be unlikely. Our generation has neglected to move religion online, despite our vast e orts to do so with the rest of our lives.
As life returns to a semblance of normal, religion might never.
Although it is too early to tell how religion's presence in our lives may change in the future, what we do know is that it cannot just revert to its old way a er adopting such a drastic change.
is "new normal" for religion both excites and disappoints me. e transition will allow many people who lead busy lives to dictate their own religious schedule; however, this could also make it a much more isolating experience, as I have found it to be so far. e inevitable perks are convenient but fail to replicate the sacred environment of my family's annual church gathering.
According to e Atlantic, in 1972, just 5% of Americans did not identify as being religious, and in recent years, that percentage has grown up to 23%. As time has progressed, less and less
of Americans are members of organized reli- gions. is might be an indication of religious organizations failing to update to the modern world, which begs the question of how this per- centage could change post-quarantine.
Now, with the "on-demand" version of religion available, that 23% could potentially de- crease. Many hyper-busy people cannot a ord to take the time to worship, thus the percentage has grown. However, this newly digitized version of religion allows people to t in spiritual moments for re ection at their own ease.
Many HM students, like me, have also found ways to keep in touch with their religious com- munity, despite the restrictions of quarantine. Federica Italiani (10) has been attending online services at her church on the Upper East Side, St. Ignatius Loyola. She too nds this new experi- ence to address personal re ection and individu- al growth rather than the growth and connection of the community, Italiani said. Regardless of "sibling squabbles and parental reprimands, every element of church is special and holy, [yet her] bedroom simply is not," Italiani said.
Whether it be under covers or on a couch,
the way we practice and appreciate religion has transformed since the COVID-19 outbreak. e need for elaborate stained glass windows and moderately formal attire has evaporated and le us practicing without human interaction and a new informality. is accessibility and ease may appeal to younger generations and possibly curb the weakening religious demographic in the U.S.