Song (11) creates cubes for a cause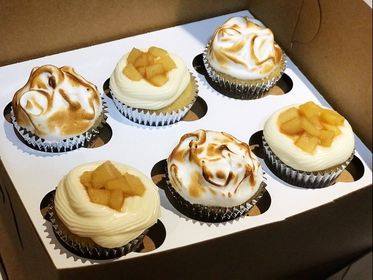 At any given time this summer, 40 individual tiramisus lined the shelves of Lauren Song's (11) fridge. In June, Song started Cubes, an online bakery whose profits she will divide and donate to three nonprofit organizations. 
Over the course of the summer, Song has hoped to raise $6,000 in profit to donate to The Trevor Project, the Humane Society International, and the Center of Reproductive Rights.
Song has many friends in the LGBTQ+ community, and she hopes her donations to the Trevor Project will help LGBTQ+ youth find a safe space. She also chose to donate to the Humane Society because she cannot volunteer in an animal shelter due to allergies, she said. Song decided upon the third charity, the Center of Reproductive Rights, because the organization  helped defend abortion rights when Louisiana wanted to pass an anti-abortion law. 
Initially, Song believed that setting up the online bakery would be easy. However, while she enjoyed the process, merely designing the menu took over a week to accomplish, she said. 
Cubes has been a family effort. While Song does the majority of baking, Leonard Song '19 is in charge of the logistics and profits of the business. He keeps track of incoming orders, puts them into spreadsheets, and monitors profit, he said. Leonard has always been supportive of his sister, so when she decided that she wanted to start a bakery, he was more than happy to help with the non-baking aspects, he said.  
When Cubes first opened, Song accepted every order she received. Typically, a customer orders around $40 worth of items, or two to four baked goods. Within a few weeks, however, she realized that it was an incredible amount of work and capped the future weekly orders at 10, she said. 
After tiramisu, the second most popular order has been Song's fresh mochi — a traditional Japanese rice cake made with Shiratamako, a glutinous rice flour, and filled with a variety of flavors. Song also sells Japanese cheesecakes, tarts, and cookies, she said.   
Now, in a typical week, Song receives most of the orders on Monday, Tuesday, and Wednesday and conducts deliveries on the weekend, she said. 
Baking for Cubes is practically a full-time job, and because of the time commitment, Song will temporarily pause operating the bakery until next summer, she said.