Salsberg (12) devotes summer to fantasy football and research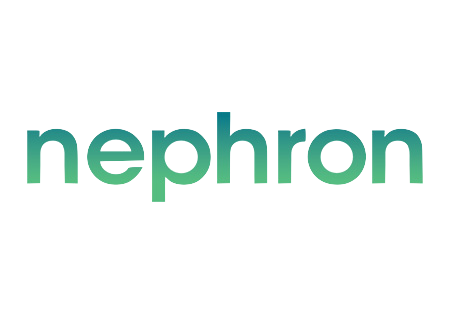 "The late nights with a tall glass of seltzer and a bowl of pretzel M&Ms spent toying with our pricing models and website, the three-hour Zoom calls devoted to brainstorming ideas for new features, and the notifications in the middle of the night alerting me to IT system issues gave me my first taste of the highs and lows of running a business," Ari Salsberg (12) said in regards to Felix, the fantasy football aid he created over the summer. 
This summer, Salsberg divided his time between designing Felix, a bot that gives users custom fantasy football advice, and interning at Nephron Research, a company that researches healthcare equity. "I came up with the idea for Felix in December of this year when I lost a fantasy football match-up to Eddie Mantz (12)," Salsberg said. "I was really frustrated because I made a decision that — had I actually done my research — I would not have made." 
When hiring his team, there were over 100 applicants for some positions, Salsberg said. "I wanted to bring people on board who were interested in the idea and believed in the mission. Six-figure salaries and large chunks of equity weren't on the table." 
Salsberg used online job boards to create a team of eight people — ranging in age and coming from Mexico, Canada, and the U.S. — to help him code Felix. Since Salsberg had no background in technology, this was the biggest challenge he faced, he said. "What I did have — and in large thanks to my time with Model UN — was a strength in working with others: bringing together a team and delegating tasks."
Felix, which costs $25 for the NFL season, is a cheaper alternative to other similar fantasy football advice platforms, and it is less work for the user than alternative programs, Salsberg said. Ultimately, Felix's goal is to give people high-quality answers to their fantasy football questions in a convenient fashion.
Salsberg explored and reached out to people he knew, including family friends, to obtain an internship at Nephron Research. Nephron conducts healthcare equity research, exploring and analyzing healthcare stocks and healthcare companies for investors and investment management firms. 
At Nephron, Salsberg was part of a team, spending his time researching and compiling spreadsheets. "I did research that tracked cell phone movement data to analyze trends as to where people in different states were moving [during the coronavirus pandemic]," he said. "For example, I could track that in Florida, the number of people in retail and grocery stores rose, which not only had fallouts in terms of a rise in [COVID-19] cases, but it was directly connected to the performance of a number of stocks and businesses."
Salsberg's internship also taught him many lessons applicable to Felix. "There are a number of skills in regards to collecting data, organizing data, and manipulating it that I took from my internship and used for Felix," Salsberg said. "I've learned so much from actually doing a project and building something from the ground up."