The importance of Cancer Awareness Club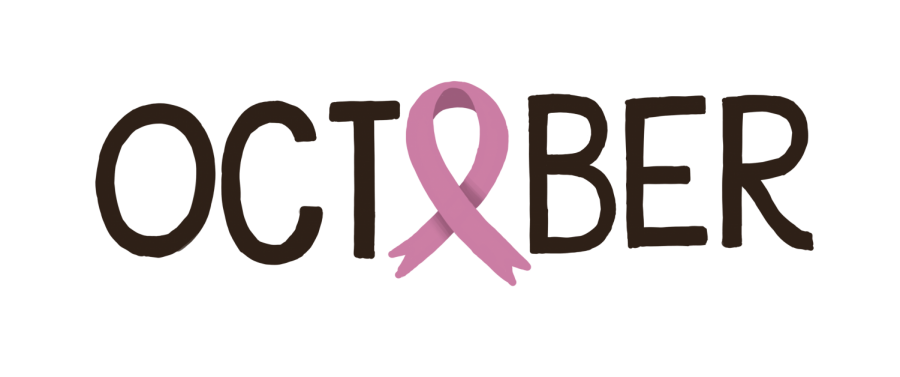 Rebecca Rosenzweig, Kate Bown, and Lita Crichton
October 23, 2020
We believe that cancer has directly or indirectly impacted every person's life. Every person knows of at least one person that has had, survived, or unfortunately passed away from cancer, whether it is their neighbor, friend, or family member. Curing cancer requires more than advocacy and research: it also requires unity and education. More importantly, curing cancer requires the belief that one day there will be a cure. As members of the Cancer Awareness Club (CAC), we hope to serve as resources for people within and outside the school's community to educate our generation about cancer and what we as a community can do to help find a cure. We wanted to share with you what we do and why we do it. 
"Becca, why did you join the Cancer Awareness Club?" 
When I was six years old, pancreatic cancer took my grandmother. Her family had a long history of cancer: both of her parents and her sister had died young from the disease, and she had fought two other types of cancer before her final battle. Even though she was only 66 years old, she had survived the longest out of all of her immediate family members. Fighting cancer has been a major part of my life ever since I lost my grandmother. Cancer has severely impacted both sides of my family, and from a very young age, I understood that the disease was far from having a working cure and affected hundreds of thousands of families in addition to my own each year. I became hopeful for a world in which no family would suffer from cancer's impossible battle. The Cancer Awareness Club presented an opportunity to raise funds and awareness within my own community, and I was eager to contribute however possible. I continue to be amazed and feel empowered by the way students from every club, friend group, and field of interest rally to show their support for the fight against cancer; the fight challenges and unites every one of us despite our differences. I feel the greatest sense of community surrounded by this diverse band of people who are committed to making a change and putting in the time and energy to do so. 
"Lita, other than serving as a resource for people within the HM community about cancer, how do you serve as a resource outside of the school's club?"
Outside of the CAC, I volunteer with the American Cancer Society (ACS). By applying through the HM Internship Program, I was able to intern at the office of the ACS in midtown New York during the summer of 2019. There, I made flyers for the events they hosted, found sponsors, and found venues for the events. I also helped cancer patients receive wigs. During the course of last year, I volunteered at their Making Strides for Breast Cancer event in Central Park, in which the ACS worked to raise awareness for breast cancer. Although COVID-19 has unfortunately prevented other major events in NYC from occurring, I still volunteer with the ACS virtually and help to raise cancer awareness. When my grandmother was sick in the hospital with cancer in 2017, I also created a chamber group with my two siblings to play music for her and the other patients at the hospital. It was incredibly meaningful, especially because at the hospital, many patients can become lonely and are disconnected from the outside world. I was so appreciative that I could bring joy to my grandmother as well as the other patients. There are so many different ways to raise awareness about this terrible disease. In fact, each month of the year is dedicated to raising awareness of a specific type of cancer. As many of you may know, the current month we are in, October, is dedicated to Breast Cancer Awareness month. The main focus of Breast Cancer Awareness month is to increase awareness of the disease and to raise funds for research into its cause, prevention, diagnosis, treatment, and cure. 
"Kate, in honor of Breast Cancer Awareness Month, what is the club planning on doing?" 
In honor of Breast Cancer Awareness Month, the CAC brings "Pink Week" to the HM community. Pink week was a time for the entire community to learn about and spread awareness about Breast Cancer while also honoring anyone we know who lost their life to the disease, overcame it, is currently undergoing treatment, or has any other connection to it. In past years, the HM fall sports teams have worn pink accessories to all of their games throughout the month of October. On Monday, we distributed pink ribbon cookies as the snack for the day. In addition to the special treats that we provided on Monday, the CAC decorated the library with pink accessories. Most importantly, mass emails were sent out within the community with some resources to educate yourself on the disease, research, treatment options, and places to donate (totally optional of course). 
We welcome the opportunity for anyone within the school community to join us in raising awareness about this disease! We also welcome the opportunity to be decked out in pink clothing on Monday, October 26! 
Best,
CAC Leadership