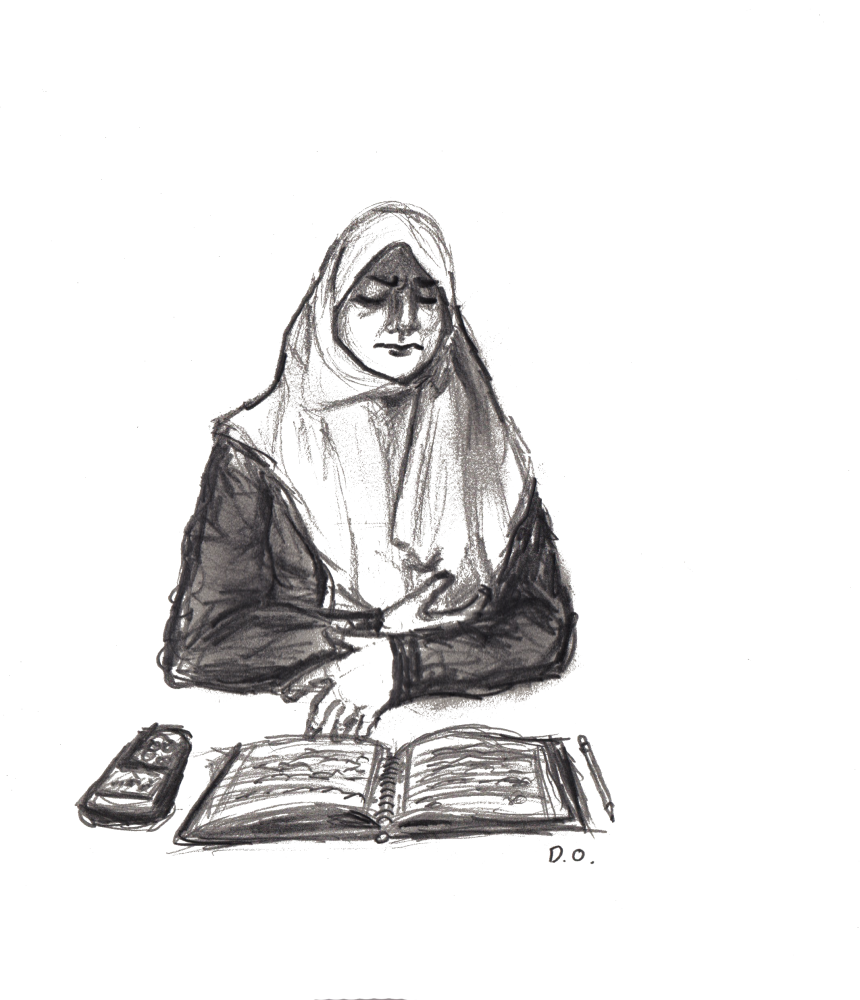 Damali O'Keefe
Ramadan, a month-long period of fasting for Muslims, began on May 26. Participants cannot eat from sunrise to sundown. This year, due to an extra two weeks of classes and Ramadan's being shifted 12 days earlier in the calendar annually, many students have been fasting during the school day.
The school has tried to accommodate students who are participating in the fast. In an email to the faculty, history teacher Robert Jacobs wrote about the possible conflicts that students could face, such as exams, naps, and sports conflicts, and how the school would deal with them.
Meryeme Elalouani (9), a student participating in the fast, has been making testing arrangements to accommodate her fasting. "If say I have a test towards the end of the day, I can talk to a teacher and ask to move it towards the morning, where I am more focused, Elalouani said. "Other than that, it doesn't really affect my studies too much."
"It can be hard, especially in years when Ramadan falls during the longest days of the year, but it's just part of being Muslim and participating in the culture," Tasfiah Tabassum (11) said. "At this point, I'm used to fasting long days. It isn't hard for me to keep my fast throughout the day."
Outside of school, students tend to avoid excessive physical activity, as it can be taxing on the body while fasting.
"I don't do much besides sleep at home. If you feel faint, you are advised to break the fast. The point of fasting isn't to harm yourself," Elalouani said.
For Elalouani, fasting helps her connect with the less fortunate. "There are so many less fortunate people in this world, and Ramadan helps me understand what they are going through – it lets me build a sort of relationship," Elalouani said. "Ramadan is one of the months of the year when I can really connect with my identity. I feel less alone knowing that almost 2 billion other people around the world are also fasting. I can also really embrace my spirituality and connection with my God."