David Leonhardt '90 speaks about presidential election at assembly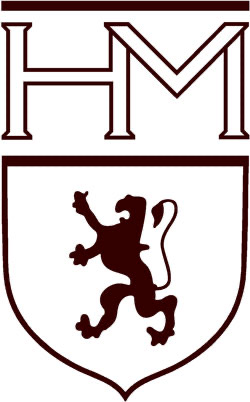 David Leonhardt '90 returned to the school during a virtual assembly last Tuesday to analyze factors that contribute to the polls, predictions, and results of elections. After the assembly, Leonhardt held a talk-back during D period. Leonhardt is an editor at The New York Times and currently writes "The Morning" newsletter and contributes to the Times' Sunday Review Section. 
Leonhardt has won multiple awards, including the Pulitzer Prize for commentary, the Gerald Loeb Award for magazine writing, and Peter Lisagor Award for Exemplary Journalism. During his time at the school, Leonhardt was the Editor-in-Chief (EIC) of The Record. In college, he was the EIC of the Yale Daily News. 
Leonhardt was excited to speak at the school, he said. "I'm not sure any experience has shaped my career as much as my time on The Record," he said. "I also made lifelong friends at the school. So when HM asks me to do something, I say yes."
Leonhardt also spoke at the school in 2016, along with Princeton history and public affairs professor Julian Zelizer, about his predictions for the 2016 election. This year, Leonhardt explained key points that contributed to the outcome of the 2020 election. 
One factor he discussed was Trump's general unpopularity. "He never managed — with a very brief exception of a honeymoon period — to have the support of a majority of Americans," he said. 
Leonhardt displayed multiple graphics that showed Trump's popularity and unpopularity, the tendency of different states to vote Republican versus Democrat by the New York Times, and a chart showing the popularity of defunding the police, Medicare for All, and Abolishing ICE amongst voters. 
Hearing and answering student questions was Leonhardt's favorite part of the assembly, he said. "It reminded me of a couple of my visits to campus over the last few years, which I found energizing," he said. "Horace Mann is an exciting place. At its best, it makes people hungry to learn, to take ideas seriously and to engage and debate with each other."
Corey Brooks (11) said it was important to have a professional speak about the future of politics. "As high schoolers, 2024, for the majority of us, will be the first time we are voting," he said. "By far the most important thing for voting is to be educated, and so getting us excited about the world of politics helps all of us as future voters and adults."
When he first heard about the assembly, Alex Nagin (11) was looking forward to learning about what he should take into account when analyzing and predicting the outcomes of election, because he is interested in going into politics in the future, he said.
Leonhardt also discussed the demographic shift from the 2016 election to the 2020 election. "I didn't know a lot about the demographic changes that he talked about," Nagin said.  "For example, how more men of color voted Republican this time and [how] more white voters went to Biden."
AJ Walker (11) said Leonhardt's analysis was more detailed than he had anticipated. "I was expecting Leonhardt to just give a simple explanation of why Trump lost the election, but he instead went into depth about the factors that led to the outcome of the election in a way that was very informative to everyone in the room," Walker said.
Sonia Shuster (12), who introduced Leonhardt at the assembly, said she has always been inspired by Leonhardt's work and writing — specifically, his morning briefings, she said. "I immediately go and check all these other news outlets, all these other magazines and journals that reported on it," she said. "I try to find out all of the facts from many different perspectives, and do my own research."
Leonhardt's biggest goal as a journalist is to write clearly, he said. "Too often as a reader, I struggle to understand the precise information and ideas that an article is trying to convey," he said. "I'm sure many of my articles have these same weaknesses, but my overriding goal is to avoid them. I imagine my audience as being filled with smart people who know nothing about the topic I'm covering." 
Along with Shuster, Walker said Leonhardt's discussion inspired him to become more involved with journalism and politics. "Leonhardt definitely inspired me to want to continue writing," he said. "I agreed completely with the way he defined the purpose of journalism as causing trouble and not being afraid to challenge the institutions around you. Writing and particularly journalism is a wonderful way to critique the system and I'd love to do that if given the chance."
Alex Rosenblatt (11) said they appreciated that Leonhardt brought attention to the run-off Senate elections in Georgia. "A lot of people think that the election is over, now that Biden has been elected, but it's not," they said.
Additionally, Rosenblatt found it important that Leonhardt emphasized the value of civil discourse, especially in communities like a school or a college, they said. "I don't think anyone should be silenced before they have a chance to speak," they said. "I think we would both agree that is a problem that plagues institutions like Horace Mann."
One of Upper Division Library Chair Caroline Bartels's favorite parts of the assembly was when Leonhardt pointed out how New Yorkers tend to live in a liberal bubble, she said. "I think it is hard for us, as New Yorkers and as Horace Manners, to understand that there's this whole big world out there that doesn't think the way we do," she said.
Like Bartels, history teacher Barry Bienstock has heard Leonhardt speak before. "He always offers a perceptive, reasonable perspective, so it wasn't too much in one direction, right or left," he said.  "I think it was an effective assessment of Trump and Biden, and the election. It was incredibly informative."
Similarly, Brett Karpf (11) thought Leonhardt represented both political parties, and did not limit his analysis to either Republican or Democrat parties, he said. 
Brooks, on the other hand, thought that, while Leonhardt was generally impartial, his focus was more on the left. "He is a Democrat, and I think his assessment might have leaned a little more left in the sense that he talked more about hopeful things for Democrats than hopeful things for conservatives," Brooks said. "Though for Democrats, there is generally more to be excited about and more that will change in the coming years."
Sasha Snyder (12) said the assembly was a great way to discuss the aftermath of the election with the school community. "He was really well spoken and reasonable in terms of his responses to questions," she said. "We hadn't really come together as a community to respond to the election, and this felt like a good way to do that, in terms of both analyzing the election and looking forward to the future in a relatively accepting and reasonable way."