School shifts to HM Online 2.0 early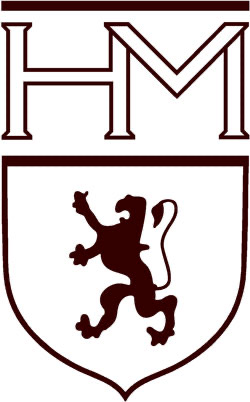 The Upper Division (UD) and Middle Division (MD) moved to HM Online 2.0 on Wednesday after in-person learning — originally scheduled to continue through Thanksgiving — was canceled. 
"Dr. Kelly's top priority has always been the health and safety of the community," Dean of Students Michael Dalo said. "While the processes of teaching and learning are, of course, important and integral to our mission as a school, they have never been prioritized over our health and safety."
The decision to close school was based on an additional COVID-19 positive case in the UD, Head of School Dr. Tom Kelly explained in an email to parents and guardians on November 18. "Given what we have accomplished, to date, and given the sacrifices we have asked everyone in the community to take since March, it would be irresponsible to run the risk of allowing COVID-19 to possibly spread unchecked in our community," Kelly wrote. 
Kelly also wrote that while the lack of information regarding the closure may seem worrisome, this scenario was always a possibility since the school decided to reopen for in-person instruction. Additionally, he wrote that the decision to close the school was unrelated to New York City Mayor Bill de Blasio's decision to close public schools. 
Students were notified of the school closure at the end of the school day on Wednesday when Head of UD Dr. Jessica Levenstein sent a division-wide email instructing students to collect anything they would need for HM Online 2.0. "We wanted to take advantage of the fact that students were still on campus, so they could be sure to collect any belongings they would need," she said.
Soon after, Dalo sent an email explaining that online learning on Friday will follow the normal Day Five schedule–HM Online 2.0 will begin on Monday. "Moving to HM Online 2.0 for Friday seemed too disruptive, given that many teachers had plans for their classes that would already need to be altered due to moving to HM Online next week and only having one synchronous meeting," Dalo said.
English teacher Dr. Deborah Kassel said she would have liked to say goodbye to her students in person. "I think having that closure would be something that everyone would appreciate," she said. 'I do not think being unable to do that is going to change anything in any significant way, but I would have told my students, something like 'were going to have a lot of fun as we figure HM 2.0 out together–even if we are not literally together in the same school space,"
Science teacher Oleg Zvzedin said he understood the school's decision to announce the closure at the end of the day because it helped make the actual school day less disruptive. "If [students] found out that we were leaving early on in the day, then I do not see how much learning would go on the rest of the day," he said. 
Kassel was surprised that the school went online because of all of the effort that has gone into keeping the school in-person, she said. "We have had other opportunities to go back to Zoom, but we have come back in person after each quarantine or election issues, so it seemed like we would do the last days in person, she said." 
Zvzedin said that while in-person learning ended early, he is appreciative of the amount of time that students spent on the school's campus. "The education that students were able to get over the last 11 or 12 weeks is pretty much unmatched in terms of anywhere else in New York City," he said. "There is so much benefit to that, that I understand willing to take a little bit of risk in terms of COVID." 
Similarly, Kassel said that "Getting to know my students and interact with my colleagues before going fully online has been invaluable both pedagogically and personally."