COVID-19 impedes transition from HM to college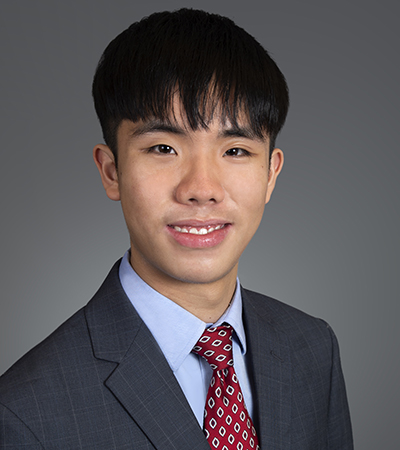 When my first quarter of college ended just before Thanksgiving, I made the traditional visit back to Horace Mann's campus. I was greeted with an unfamiliar landscape: HM had shifted completely to remote learning, leaving its beautiful Bronx campus deserted in its wake. I had arrived expecting to greet some of my former teachers, peers, and staff members. What I had not expected to find were the gates completely shut, not a single sign of life save for the chilly New York breeze blasting on my face.
Every year, I watched class after class of graduates return to campus, making surprise visits to their old teachers, to the delight of those at school. And every year, I couldn't help but notice how everybody had changed. There was something about college that managed to change people so much; though at the time, it was difficult to pinpoint what exactly caused this.
Today, I still don't know what that change is, because I never came to terms with the fact that I had graduated high school. Family and friends would say, "But you're attending Stanford! How can it be possible that you still feel like you're still your high school self?"
People also say that graduation is one of the biggest milestones in life. For me, graduation was one morning in June: I woke up, played a prerecorded Vimeo clip to my grandparents, said goodbye to my teachers, and promptly fell back asleep.
Following that milestone, they say that college is supposed to be one of the most transformative experiences of one's life. In August, after reassuring students for months that we would be starting off our freshman year on campus, Stanford rescinded all of its plans, citing unclear "guidance" from Santa Clara County and plunging us all into remote learning. In all honesty, I struggle to understand how a college experience over Zoom can be transformative.
That's not to say that this journey hasn't had positives, either. I'm currently serving on the student government as a member of Frosh Council, creating a link between Stanford's administration and the Class of 2024. I've had the opportunity to take so many interesting courses and talk to leading professors – quite a few of them are Nobel Laureates, Technical Oscar Winners, and the like. Perhaps more importantly, I became friends with so many of my wonderful classmates, albeit entirely on – you guessed it – Zoom.
But at the same time, do I feel like I've missed out on everything? Yes, yes I do. A quick YouTube search of "Stanford Freshman Fall" brings up extravagant videos of parties, spontaneous San Francisco excursions, Full Moon on the Quad, and dorm-sponsored ski trips to Lake Tahoe. Stanford is not an easy place, but students sure knew how to enjoy themselves outside of the rigor of classes. We, on the other hand, have experienced only the most stressful (and sometimes demoralizing) aspects of college.
So that's one way of putting my college experience thus far: divided. I'm divided between being a high schooler and college student. Sometimes I feel like I'm one or the other, and other times I feel like I'm both or neither.
After HM transitioned online my senior year, I selfishly told myself that I would never miss it. We were the first class to have our senior traditions and end of our childhood ripped away from us. We were the first class that never had our proper prom. We were the first class that never got to say a proper goodbye to a place we called our intellectual haven. We were the first class that never moved on.
Half a year later, I stood once again at the locked gates to Alumni Field. Those gates were special to me: I had walked through them every day, whether that was sprinting to Cross Country practice as they walked down to Van Cortlandt Park just so Coach Eshoo wouldn't call me out for being too late or braving the elements to make the trek from Tillinghast to Lutnick. I used to never give much of a thought as I walked past those gates; that day, however, I couldn't get past those gates when I most wanted to.
From when somebody stole Mr. Garcia's mug and dunked it in Jello to the small-faced cat in Ms. Fergusson's Calculus class, I came to love those small moments where we could take ourselves a little less seriously. Many have called Cross Country and Track a fake sport to my face, yet it was Coach Eshoo, Coach Cullen, Angelio, and Will who taught me endurance, resilience, and physical and emotional growth. I had a disdain for the humanities — until Ms. Stanford and Ms. Bahr challenged me to view the world as art, a piece that can be manipulated and interpreted in any way our mind could dream of.
It's a cliché phrase, but you truly never understand how much you miss something until it's gone. I regret not cherishing every moment of high school before March 10, 2020. HM is a stressful place, and the school is certainly not perfect, but at the end of the day, it teaches you growth. It taught me how to observe, understand, empathize, and ambitiously solve problems. Maybe the pandemic will prevent me from coming back for a while; but the day public health restrictions are needed no more, I'll get to walk through those gates to Alumni Field one final time.