Community Council elects Gitelman (12) and Frommer (12) as Co-Chairs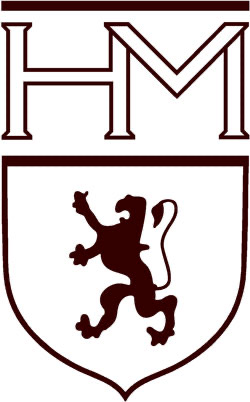 The Community Council (CC) elected Adam Frommer (12) and Yana Gitelman (12) last Tuesday as the CC Co-Chairs. After the senior candidates pitched their platforms, all members of the CC voted on two seniors for the position of CC Co-Chair via a Google Form. The seniors running were given two to three minutes to explain their goals as CC Co-Chair and how they plan to improve the CC prior to Tuesday's vote. 
During their pitches, the seniors discussed common themes surrounding the idea of greater achievement of initiatives, CC-member Justin Gurvitch (11) said. "A lot of them discussed forming subcommittees so that all these initiatives could be worked on by a dedicated group of people with a greater degree of focus," he said. 
Since the seniors all spoke about wanting to make the CC more effective, Gurvitch was listening carefully for the specific ways the candidates would implement their ideas before deciding who to vote for, he said. "There was a lot said about improved communication between CC members so that different committees don't work on the same project, which can become counterproductive," he said. "With CC Chairs coordinating the effort between various subcommittees, we have an improved process from ideation to implementation." 
The role and responsibilities of CC chairs have not been strictly defined yet, Dean of Students Michael Dalo said. In their pitches to the CC, the candidates explained how they view the role of CC Chair, he said. "I really want them to define how this is going to work," Dalo said. "It's their body. I'm more there just to serve as an advisor and a facilitator."
In the past, the CC chairs have organized and led meetings, communicated with the faculty advisors, and given updates to the student body about the CC's initiatives, Jake Ziman (10) said. This year, as there are no Student Body Presidents, the CC chairs will likely be taking on some of those roles, such as speaking at assemblies and organizing school events, Frommer said. 
Frommer, who has been a member of the CC since ninth grade, wants the CC to serve as a governing body in the Upper Division (UD), rather than just a place for initiatives, he said. The CC could be a really great way to work student input into the school decisions, Frommer said. 
Gitelman, who has been a member of the CC since her sophomore year, said in her pitch that she wants to improve the organization of the CC. Historically, the CC hasn't been as productive as she would have liked, Gitelman said. "I'm really passionate about making the CC what it is intended to be, which is a group intended to represent students and be a source of change where it's really necessary."  
Gitelman wants to utilize spreadsheets to create a more organized way to propose initiatives, she said. "I remember as a sophomore, and a pretty outgoing person, I never felt confident enough to stand up in a meeting in front of all these seniors and pitch ideas," Gitelman said. The spreadsheet can create a safe space to suggest ideas, she said. 
In his pitch, Frommer talked about making the CC a more cohesive community, he said. "I really want to bring us 26 students together so we can have a really fun time during meetings and spearheading initiatives together," he said. "I want it to be a really enjoyable experience where we're all excited to work together."  
CC member Rowan Mally (11) said he voted for Frommer because he liked Frommer's message about the CC having a greater voice with the school's administration than it has had in the past. "I like that Adam talked about the CC being the voice of the students to the administration and creating increased conversations and interactions between the CC and the administration," Mally said. "When he said that I thought 'I want him as the CC chair.'" 
Frommer also wants to bring the school together for some "goofy events," he said. "I think that would bring a really lighthearted dynamic to the school that I think we sometimes need," he said. 
Similarly to how the debate team has juniors and seniors teach people how to write and research a case and speak, Gitelman wants there to be a CC equivalent, where CC members learn how initiatives progress and how they can make an impact by the end of their first semester, she said.
"Everything I know about how to get an initiative done was learned through trial and error on my own," Gitelman said. "A big part of the role of CC chairs is to lighten the burden for people by teaching how to get initiatives passed more efficiently and more quickly and how to streamline the logistical work," she said.
When voting, Ziman was looking for someone who would not ignore ideas from the younger representatives, he said. "Their input is just as important as the seniors' input, and their ideas are just as valid." 
The CC chairs should be able to balance leading with listening, Ziman said. "I'm looking for someone who prioritizes an active, involved CC, and someone who talks more about the framework for how the CC will operate and the broad goals we want to accomplish, rather than policy proposals," he said. "At the end of the day, no matter who the two co-chairs are, any CC member can work on initiatives, but whether or not the CC is as focused and effective as it can be could depend on its co-chairs."
Dalo thinks an important quality in a CC chair position is someone who is organized, he said. "[The CC needs] someone who is able to help foster and facilitate a conversation in the meetings."