It's time to reevaluate our national character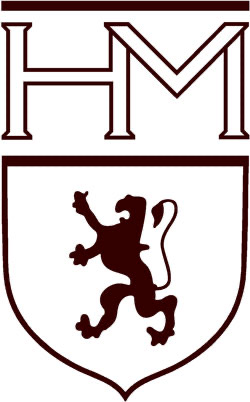 January 6th was supposed to be a regular day. I was preparing to write my current events assignment, a history project that everyone in my class is required to do this year. I planned on writing about the certification of the election results, a fairly routine part of welcoming a new President into office. I was scanning the web for articles when my mother walked into my room, telling me that rioters had stormed the Capitol building to stop Congress from confirming Biden's win. I sat in front of the TV for a good hour, watching the disaster unfold in real time, unable to focus on school work any longer. 
The events that transpired on Wednesday afternoon are nothing short of horrifying. A rally, encouraged by President Donald Trump himself, quickly turned into a violent invasion of the Capitol. Frankly, I am not surprised by the actions of the Trump extremists. Ever since Biden was elected to be the next president, Trump has not ceased claiming that the results are false, and his supporters believed him.
 Despite clear evidence pointing to Biden's victory, the fanatics refused to step down. What astounds me is that the police did practically nothing to stop the terrorists from breaking into the building. Why wasn't the National Guard there as it was during the Black Lives Matter protests this summer? How could police let the mob through, even though it was clear that the rioters intended to harm people and property? It is simply impossible to compare the BLM protests to Wednesday's attempted coup. Black people were, and still are, fighting for their lives. Trump supporters are fighting over an election that they unquestionably lost. 
The underwhelming response from law enforcement to the seizure of the Capitol demonstrates the privilege white people hold — all of the rioters escaped unscathed. Their whiteness acts as a shield, allowing them to escape away with crimes People of Color could not. Peaceful BLM protestors were shot at with rubber bullets, tear gassed and severely injured by police just a few months ago. White people do not carry the same fear of the police as People of Color do, because they are so secure in their stature in society. 
We as a society must rid ourselves of internalized racism and false perceptions of whom should be considered a threat. I believe that we need to stop seeing Black people as more dangerous than any other race, and face the prejudices ingrained in our heads since we were young. The only way to create change is by starting with ourselves and our own communities, and working our way up to a bigger scale. 
I sincerely hope that this week's events will propel us to start reevaluating our national character. We should consider the moral character of our representatives, rather than solely focusing on their policies. Our country is in need of true leadership, which means putting the health and safety of its citizens above all else. 
President Trump, who some might consider to have "good policies," is not exhibiting true leadership. He encouraged his supporters to breach the Capitol, inducing violence. Donald Trump does not represent democracy in the slightest, and is a threat to all US citizens.