Poet Claudia Rankine speaks on race and white supremacy at assembly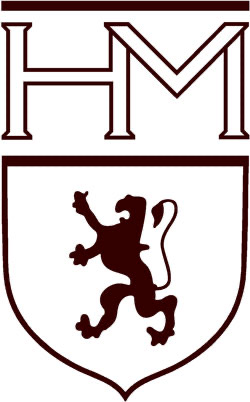 Esteemed poet, essayist, and playwright Claudia Rankine used her new book "Just Us: An American Conversation" to spark discussion surrounding issues of race and white supremacy in the United States during the Upper Division (UD) assembly and talkback sessions on Tuesday. 
Liliana Greyf (11) introduced Rankine, and a panel of students with questions included Greyf, Rachel Fearon (11), Dalia Pustilnik (11), Hanna Hornfeld (11). English Department Chair Vernon Wilson initiated the question and answer session following Rankine's presentation. 
During the assembly, Rankine touched on a number of recent events, including the storming of the U.S. Capitol, to illustrate the current racial and political state of the nation.
As someone who often thinks about the role of politics in the classroom, English teacher Jennifer Little was initially hesitant when Rankin included her political beliefs in her talk. However, Little valued the way Rankine approached the integration of politics and academics. "One of the things I sometimes hear from students is to leave politics outside of the classroom, like this should somehow be about academia in a vacuum," Little said. "I thought that [Rankine] framed really nicely that there is no such thing. There's no such thing as some kind of personal that isn't tinged with the political." 
One significant focus of Rankine's presentation was the concept of "whiteness" in the United States. Rankine established her definition of whiteness early on to refer to the ideology of white supremacy, rather than individual white people. "We are citizens of a country where fabricated ideas regarding racial categories and the superiority of whiteness have exerted control over everything from government to policing to education since the conception of this country," Rankine said at the start of her presentation.  
Hannah Moss (10) found Rankine's statistics regarding the unbalanced power white men have in the United States to be the most compelling evidence of the effects of whiteness in American politics. Although 30% of the population is composed of white men, white men make up over 70% of Congress, which encapsulates the lack of representation present in the U.S. government, Moss said. 
Conversations about tackling white supremacy in institutions and the world as a whole have the potential to place the burden of change on people of color, especially in predominantly white institutions, Jaden Richards (12) said. 
Richards appreciated how Rankine stressed the fact that white individuals can advocate for the deconstruction of white supremacy as well. "Her saying that you can contribute actively and that your voice as a person who isn't Black is equally as important in dismantling these very dangerous and damaging concepts helps to dispel the passivity that a lot of people feel about issues regarding race," Richards said. 
English teacher Jacob Kaplan teaches Rankine's book "Citizen: An American Lyric" to his students in their junior year to encourage them to confront their own experiences with whiteness, he said. "['Citizen'] feels like a really important text to teach in an institution that historically has been very white," Kaplan said. "I want my students — specifically my white students — to grapple with the discomfort [of confronting their whiteness]."
According to Little, "Citizen" displays modern race struggles through a series of microaggressions that existed before the book was published in 2014 and still exist almost seven years later. 
Abigail Morse (12) read "Citizen" in Little's English class during her junior year and found the book to be even more relevant during today's assembly than last fall, she said. "There are stories in the book and in the present about people being treated as subhuman," Morse said. "The book brought these moments to life, and the assembly put it into perspective, emphasizing the harsh reality in the world." 
By introducing the UD to Rankine's work and giving her the platform to speak out against systemic racial issues in our country, the school is continuing to take steps forward in its promotion of anti-racism and racial equity, Pustilnik said. 
Tuesday's assembly had been in the works since this past summer, Director of Student Activities Caroline Bartels said. UD history teachers Barry Bienstock and Dr. Emily Straus recommended Rankine to Bartels as a guest speaker at an assembly.
As the English Department Chair and someone who teaches "Citizen" in the classroom, Wilson contacted Bartels when he first heard about the assembly last summer because he believed having a poet like Rankine speak to the UD would help students better understand the connection between art, literature, and reality, he said. 
"What I find most interesting about [Rankine] is the really exciting and challenging way that she is processing, absorbing, and reflecting back the world of today," Wilson said. "It adds richness and nuance to people's consideration of the tension between life and art."
One of Bartels' hopes is that after this assembly and the History Speaker Series and classroom conversations about race, students will truly begin to internalize the lessons they are learning to live more actively anti-racist lives, she said. 
"[It is important that] you're not just hearing this and [thinking] 'Oh, that was an interesting assembly and now I'm going to go about my day,'" Bartels said. "You're tying this into what's actually going on and that's important."