School implements new COVID-19 policies following return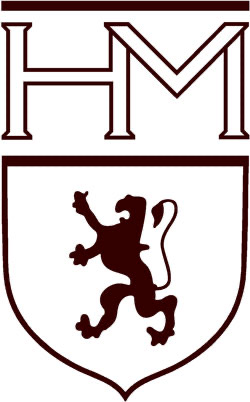 For the first time since November, students returned to in-person instruction, which now includes updated policies concerning socializing both inside and outside of school. 
The administration has instituted quiet lunches, which mandate silence whilst eating to prevent the airborne spread of COVID-19. All students and faculty are allowed to socialize only after they have finished their meals and have put on their face mask, Kelly wrote.
Students must also avoid participating in in-person after school activities and socializing with students from other schools, Head of School Dr. Tom Kelly wrote in an email. Kelly stressed the importance of students staying within the "HM pod" outside of school and of staying outdoors while wearing masks when students socialize with other members of the school's community. 
 The administration decided to implement these new policies as a result of the number of positive COVID-19 cases in the community and as an extension of the Plan to Reopen, Kelly wrote. Along with new rules for outside of school socializing, new on-campus policies aim to keep those on campus from potentially spreading COVID-19. 
If students and their guardians do not voluntarily follow the rules, he will be forced to take action to ensure the safety of the school community, Kelly said. "If a student is found to be ill or in need of isolation or quarantine because of their participation in an after school activity, that child, and potentially their siblings, if there are any, will be moved to remote instruction for the duration of the school year." 
Eva Campbell (10), who plays on a club volleyball team outside of school, said that the new policy changes are unfair. Because her team follows COVID-19 guidelines while at practice, Campbell said she should be allowed to play if she is staying safe. "Horace Mann is entertaining safety policies, so they should allow students to do other activities with safety policies outside of school," she said. "I feel we practice very safely, so it should not be necessary for us to stop sports outside of school."
Before in-person learning resumed, Amanda Katiraei (12) was aware of students who did not follow the guidelines of the HM Promise. "It's easy to see who isn't social distancing through social media," she said.
Since she returned to school, Katiraei said she chose a few friends to consistently socialize with in order to limit the number of people with whom she interacts. 
From his first days back on campus, Leonardo Hess (11) has noticed that some students are not following the protocols regarding lunch, he said. "The new policies do not make me feel much safer, because their effectiveness relies on how much they get followed," he said. "I have not seen much compliance with the silent lunch rule and the extra emphasis on mask wearing."
On the first Monday back at school, all Upper Division (UD) A period classes discussed the changes to on-campus rules through a handout Kelly sent in his original email. In the handout, the administration reemphasized the HM Promise and reminded students how to prevent the spread of COVID-19 through handwashing and mandatory mask-wearing.
Even with all of the new changes, Nick Butera (11) said he does not feel any safer than he did before HM Online. "Despite the new policies to limit the spread of the virus, the new and potentially more contagious strains of COVID-19 definitely necessitated these stricter policies."
Still, Butera said the school has done what it can to keep its students and faculty as safe as possible. "I trust that the school has taken the necessary precautions to keep us all safe, while still giving members of the community some freedom with our return to in-person instruction."